World News
World Cup 2022: Preparation for the semi-finals and final reaction to England's exit – live | World Cup 2022
Key events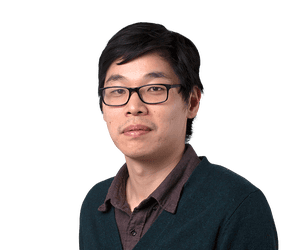 Jonathan Liew
Jonathan Liew is in Doha for the Guardian, and today he writes for us on the subject of moans and gnashing of teeth about England … or rather … the welcome lack of some of them:
There are no easy targets here, no effigies to burn. The common consensus, indeed, is that England have played good. The good thing is. It's good that England played well. England have been playing well for a few years now. And yet, the result is the same as Roy Hodgson's team in 2012, the same as three Sven-Göran Eriksson teams, the same as Diego Maradona's Argentina in 2010 and Germany in 1994. Which leads to a pointed and open question: do any of the above really matter?
Essentially, it comes down to what kind of footballing nation England wants to be these days. How much does England really need to win one of these tournaments? How should we want to measure success and failure? Where should we plant our expectations?
I'm using first person here because these really are questions we all need to answer: not just players, coaches, administrators and the media, but fans and the public. There is a common view that seems to be that this time we can spare ourselves the pointing finger and the vindictiveness, put aside the thirst for purgation and new blood, and simply applaud a great performance by a great team against slightly better opponents. That in itself probably represents progress. Top eight in the world: that's not a bad thing. Maybe that's enough. Maybe that's good.
Read more here: Jonathan Liew – England ticked the boxes but did they need enough to win this World Cup?
It's not just the Morocco team that has been one of the stories of this tournament like no other in Qatar, but also their fans. Overnight Reuters reported that Morocco's Royal Air Maroc will operate 30 special flights to ferry even more fans from Casablanca to Doha for Wednesday's World Cup semi-final against France.
Passengers on the promotionally priced round trips will join the thousands of Moroccans already attending the competition, and the flights would depart on Tuesday and Wednesday.
Amine El Amri is a sports journalist working for Le Matin in Morocco. Today he writes for the Guardian that MoroccoThe Atlas Lions are roaring again and an entire nation is roaring with them:
For me, the Moroccan trip to Qatar renews the feeling of pride among the people of my country. When referee Facundo Tello sounded the final whistle that ensured Morocco had beaten Portugal in the quarter-finals, there were eight players on the pitch who grew up in Morocco and learned their football in the academies and country clubs.
It showed that the rhetoric that there was a difference between those who were born and educated abroad and those who were not was simply not true. The players have all been as one and they have all been legendary. It also sends a strong message to everyone in the kingdom that whatever obstacles and difficulties you face, if you put your heart and soul into your dreams, they just might come true.
And that message, of course, is far more important than any sporting achievement, including a World Cup semi-final. When I started as a journalist just over 10 years ago, my goal was to share my passion with a wider audience to show how football, and sport in general, can transform lives not only active players, but literally everyone.
Read more here: Amine El Amri – The Atlas Lions of Morocco are roaring again and a whole nation is roaring with them
Hello. It's a day without football in Qatar, and in my opinion we're about equal distance between moaning and gnashing about England from Saturday night, and being able to sit back and enjoy of Croatia against Argentina at 7 p.m. GMT on Tuesday evening.
Today we should have media appearances from some of your semi-finalists, continued groans and gnashing of teeth, not only from England but also from Portugal, the Netherlands and Brazil, and we can assuming club football gossip will start to surface again. And maybe more cat news.
Join me here for all the news and buildup during the day, and message me at martin.belam@theguardian.com with anything that comes to mind.
theguardian Gt
Not all news on the site expresses the point of view of the site, but we transmit this news automatically and translate it through programmatic technology on the site and not from a human editor.