Usa News
What it's like to be an LGBTQ couple traveling across the US in a trailer
My wife and I are lucky enough to travel across the country in our 21 foot teardrop trailer. In mid-2021, we decided to retire early (I was 62 and she was 59) and pursue our dream of living a nomadic, unencumbered life.
We sold our house in Olympia, Washington in the fall of 2021 and hit the road. Although there are many benefits to living as nomads and traveling across the United States, we were wary when we began our first cross-country journey.
I realized the folly of judging people by their license plates. We were surprised to find welcoming people in central Texas and stubborn fanatics on the Oregon coast.
As a same-sex couple, the seismic political and cultural divide that has spread rapidly since the 2016 presidential election made us dread traveling to ultra-conservative Southern states. The unease grew when I heard about the possibility that the legality of same-sex marriage was in jeopardy and read stories of states banning even mentioning the word "gay" in schools. I wondered how this anti-gay sentiment would affect us as we explored, but our travels across the country opened my eyes to my own biases.
I realized the folly of judging people by their license plates. We were surprised to find welcoming people in central Texas and stubborn fanatics on the Oregon coast. Maybe we all need to come out of our silos to remember that hate can be found anywhere – just like respect and love.
Yet this new perspective has been a balancing act, one in which I work not to perpetuate division while being aware that many people see my relationship as something to be crushed. The latter made me and my wife feel that we have to be careful not to show our love in public when we are in ultra-conservative states.
On a recent lazy afternoon in Florida, where we decided to spend the winter, I was reminded of how damaging that feeling had been. As we strolled leisurely around Fernandina Beach, the crisp air, intimate conversation, and brackish sea combined like the blending of flavors in an exotic drink to create the perfect cocktail for my soul.
We crossed the street and headed towards the harbor to admire the yachts moored in the marina. As we passed a 200 foot beauty, we took a minute to record a video for our 2 year old grandson, thinking he would like to see the big boats.
Standing at the edge of the pier, savoring the moment, I wanted to pull my wife in for a tender kiss. After spending the summer and early fall in the Pacific Northwest, we had returned to Florida for a second winter. Anti-LGBTQ and anti-revival legislation had escalated over the past year and it seemed to threaten the existence of people like us, and I felt free. I longed for a tactile reminder of his love to ground me and pull me out of my melancholy.
I longed for the feel of his warm lips on mine to help me overcome my anger and sadness. I needed his touch and his energy. I wanted a connection to the beauty of our relationship. But here in ultra-conservative Florida, he didn't feel safe being publicly affectionate. So instead, I took a deep breath, closed my eyes for a moment, and kept walking.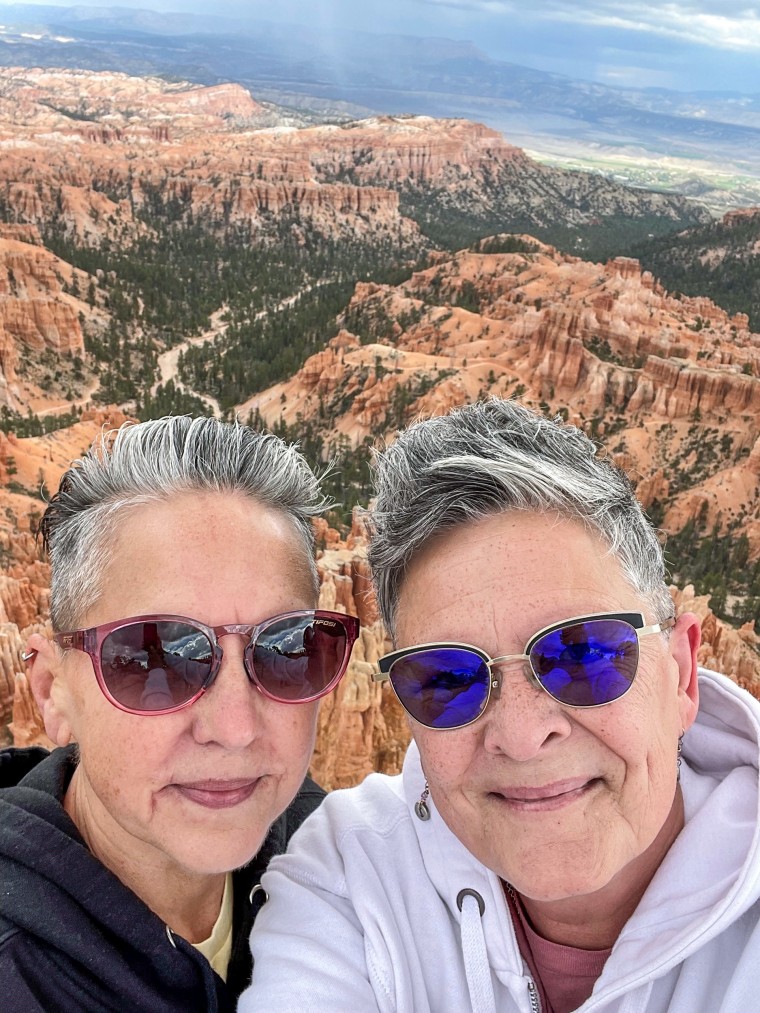 I hope that the conviviality we have experienced in the most unlikely places can make us feel completely free. And someone reading this may think, "Do it. Kiss your wife. If you don't, it's like giving in to what the other party wants. I understand the feeling. As a queer person, I struggle to find words to adequately describe the suppression I feel. Although we have chosen to publicly protect our relationship, the hatred towards the LGBTQ community is so palpable in many parts of the country that it seems like the safest choice. The recent Club Q shoot in Colorado Springs, Colorado only punctuated that point for me.
In the aftermath of acts of violence like this, it can be easy to become rigid and judgmental, especially when meeting strangers on a regular basis. Although I struggle to find a way, I am reminded that traveling from coast to coast is a life we ​​have chosen and that the changing cultural terrain will force us to stay fluid and move away from beliefs and paradigms that do not serve the greater good.
Despite the precautions my wife and I take in public, I remain hopeful that one day all members of my community, especially future generations, will feel like they can kiss wholeheartedly on sunny docks without fear of reprisals. I often worry about young people who struggle to know who they are in a world that may not accept them. But as I stood on the dock that day, desperate to throw caution to the wind and embrace my wife, I was reminded that important work was underway to pave the way for a brighter future for children and homosexual adults. We saw this recently with the passage of the Respecting Marriage Act, which ensures that marriages like mine remain federally recognized. We all deserve to be able to marry the person of our choice and to have the freedom to love that person generously.
I've long believed that love outweighs hate, and our teardrop trailer journeys remind me that there are good people everywhere, even in places you least expect them.
nbcnews Gt
Not all news on the site expresses the point of view of the site, but we transmit this news automatically and translate it through programmatic technology on the site and not from a human editor.