World News
Trump's Facebook and Instagram ban will be lifted, Meta announces | donald trump
In a much-anticipated ruling, Meta said he would allow Donald Trump to return to Facebook and Instagram after a two-year ban on the platforms for his online behavior during the January 6 uprising.
Meta will allow Trump to return "in the coming weeks," but "with new guardrails in place to deter repeat offenses," Meta President of Global Affairs Nick Clegg wrote in a blog post explaining the decision.
"Like any other Facebook or Instagram user, Mr. Trump is subject to our Community Standards," Clegg wrote.
"In the event Mr. Trump posts further violating content, the content will be removed and he will be suspended for between one month and two years, depending on the severity of the violation."
Trump was removed from Meta platforms following the Capitol Riots on January 6, 2021, during which he posted unsubstantiated claims that the election was stolen, praised increasingly violent protesters and condemned former Vice President Mike Pence even as the mob threatened his life.
Clegg said the suspension was "an extraordinary decision made in extraordinary circumstances" and that Meta weighed "whether extraordinary circumstances remain such that extending the suspension beyond the initial two-year period is warranted." .
Ultimately, the company decided that its platforms should be available for "open, public, and democratic debate" and that users "should be able to hear again from a former president of the United States and a declared candidate for that office." , he wrote.
"The public should be able to hear what their politicians are saying – the good, the bad and the ugly – so they can make informed choices at the ballot box," he said.
While it's unclear whether the former president will resume posting on the platform, his campaign indicated he wanted to return in a letter sent to Meta in January.
"We believe the banning of President Trump's Facebook account has significantly distorted and inhibited public discourse," the letter said.
The move is likely to influence how other social media companies handle the delicate balance between free speech and content moderation when it comes to world leaders and other newsworthy people, a debate made all the more urgent by Trump's run for the US presidency once again.
Online safety advocates have warned that Trump's return will lead to increased misinformation and real-life violence. Since being removed from Meta-owned platforms, the former president has continued to promote baseless conspiracy theories elsewhere, primarily on his own network, Truth Social.
"With the mass murders in Colorado or Buffalo, you can see there is already a cauldron of extremism that only escalates if Trump steps in," said Angelo Carusone, president and CEO of Media Matters. for America. "When Trump is given a platform, it raises the temperature in a landscape that is already simmering – a landscape that will set us on a path to increased violence."
After the January 6 riots, the former president was also banned from Twitter, Snapchat and YouTube. Some of these platforms have already brought Trump back. Twitter's ban, although initially permanent, was later overturned by its new chief executive, Elon Musk. YouTube did not share a timeline on a decision to allow Trump's return. Trump remains banned from Snapchat.
Meta, however, dragged out his final decision. In 2021, CEO Mark Zuckerberg explained in a message that Trump had been banned from the platforms for encouraging violence and would remain suspended until a peaceful transition of power could take place.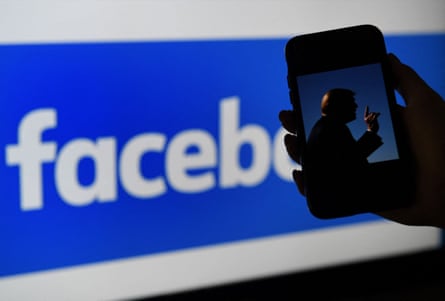 Although Zuckerberg initially did not offer a timeline for the ban, the company announced its decision to permanently remove him from its supervisory board: a group of appointed academics and former politicians meant to operate independently of the management of Facebook. This group decided in May 2021 that the sanctions should not be "indefinite", but referred the final decision on Trump's accounts to Meta, suggesting he decides in six months – two years after the riots.
The deadline was originally set for January 7, and internal reports at Meta suggested the company was intensely debating the decision. Clegg wrote in a 2021 blog post that Trump's accounts should be strictly monitored in the event of a comeback.
Announcing the decision on Wednesday, Clegg said Meta's "safeguards" would include taking action against content that does not directly violate their community standards but "contributes to the type of risk that materialized on the 6 January, such as content that delegitimizes an upcoming election or is QAnon-related."
Meta "may limit the distribution of these posts and, for repeated instances, may temporarily restrict access to our advertising tools," Clegg said, or "remove the share button" from posts.
It remains to be seen whether Trump will actually start posting again on the platforms where his accounts have been reinstated. While he initially suggested he would "stay on Truth [Social]," his own social media platform, recent reports said he was eager to get back to Facebook, officially calling on Meta to reinstate his accounts. But weeks after returning to Twitter, Trump had yet to tweet. Some have suggested the silence was due to an exclusivity deal he had with Truth Social.
A Rolling Stone report said Trump plans to start tweeting again when the deal, which requires him to post all news on the app six hours before any other platform, expires in June. Trump has a much wider reach on mainstream social platforms compared to Truth Social, where he has just 5 million followers.
Many online safety advocates have warned that Trump's return would be toxic, and Democratic lawmakers on Capitol Hill urged Meta in a December letter to uphold the ban.
"For Meta to credibly maintain a legitimate election integrity policy, it is essential that your company maintain its platform ban against former President Trump," the letter reads. "Based on Meta's own statement about the standards allowing Trump to return to the platform, his account should continue to be restricted."
Trump's account remained online even after he was banned, but he had been unable to post any new posts. As of Wednesday afternoon, he had yet to post, but civil rights groups say that regardless of the former president's future actions, the Meta ruling sets a dangerous precedent.
"Whether he uses the platforms or not, a reinstatement by Meta sends the message that there are no real consequences even for inciting insurrection and a coup on their channels," he said. said a group of scholars, advocates and activists calling themselves the Real Facebook Oversight Board. in a report. "Someone who has repeatedly violated their terms of service, spread misinformation on their platforms and fomented violence would be welcome."
theguardian Gt
Not all news on the site expresses the point of view of the site, but we transmit this news automatically and translate it through programmatic technology on the site and not from a human editor.