News
Trae Young: Atlanta Hawks goalie to receive MRI for an ankle injury in Game 3 against the Milwaukee Bucks | NBA News
Finally, Trae Young met someone he couldn't beat. A referee.
The Atlanta Hawks playoff star sprained his right ankle in an abnormal encounter with an official's foot at the end of the third quarter of Game 3 of the Eastern Conference Final against the Milwaukee Sunday night bucks.
Young was able to come back for much of the fourth quarter, but he lacked the kind of explosiveness that made him the leader of Atlanta's incredible playoff streak.
"It's painful right now," he said, rubbing his forehead. "It hurts. It's frustrating."
Young will undergo an MRI on Monday to determine the full extent of the sprain. He will also receive intensive treatment over the next 48 hours in an attempt to ensure he is as healthy as possible before Game 4.
"I don't know how bad it is, but he was definitely limping," said team-mate Danilo Gallinari. "I guess he wasn't feeling very well.
Even though Young finished with 35 points, the Hawks got bogged down offensively in the dying minutes, allowing the Bucks to rally for a 113-102 victory that gave Milwaukee a 2-1 lead.
It's hard to imagine the Hawks qualifying for the NBA Finals if Young isn't at least a semblance of himself in the rest of the series.
"Of course he's our best player," said Gallinari. "If we had to play without him it would be difficult.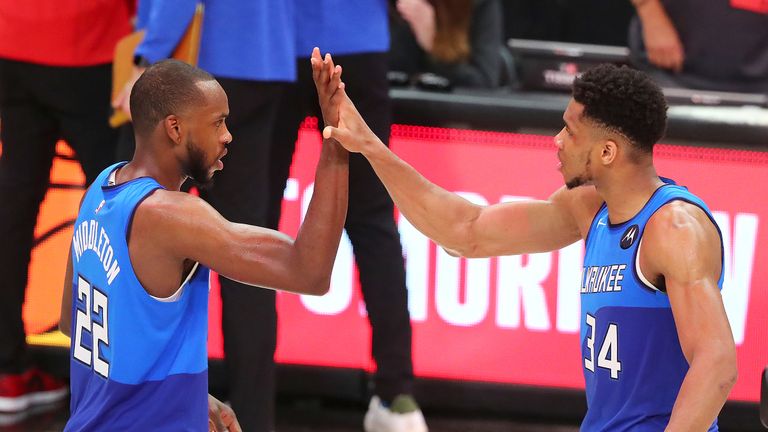 Young was injured after throwing a pass that was deflected by Jrue Holiday. The Hawks guard turned to come back on defense, only to step on referee Sean Wright, who was standing just out of bounds.
It was just an accident, but it didn't make things any less painful for Young.
"I haven't seen him," he said. "Guess I must have eyes on the back of my head now to see who's behind me."
Young stayed on the pitch until the next whistle. He limped first to the bench and then to the locker room to be examined.
The Atlanta crowd roared as Young sidelined early in the fourth quarter, after being cleared back into the game. But he was limping noticeably and wincing as he stepped onto the court.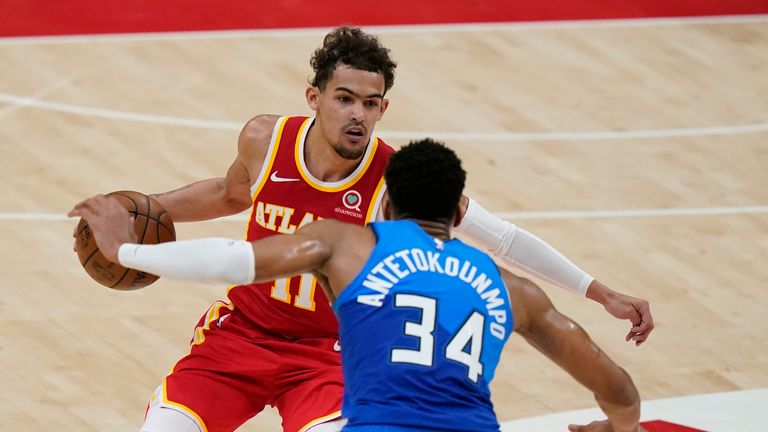 Young only managed one of four shots in the fourth period, ruining what had been a rebound performance after a tough outing in a 34-point Bucks rout in Game 2.
Young admitted he didn't have the speed to blow through defenders like he normally does.
"It's a big part of my game," he said.
Coach Nate McMillan knocked out Young with just under a minute left and saw no reason to reinstate him. Now the focus is on his preparation for Game 4.
Young intends to play. McMillan seemed a little less sure.
"I don't know at the moment," McMillan said. "When he got back to the ground he was obviously limping on that (ankle). When I replaced him. We just decided to keep him away."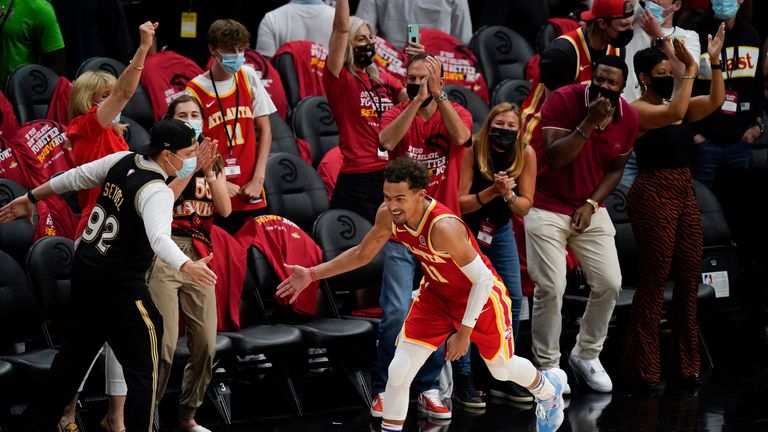 Milwaukee star Giannis Antetokounmpo admitted his team took a break when Young was injured.
"I hope he can make it into Game 4," said the two-time MVP. "Yeah, the Hawks definitely need him. He's a big part of what they do and he's tough to keep."
Young injured his ankle while stepping on another player's foot. But the foot of a referee? It was a new one.
"Just a freak accident," Young said.