[ad_1]

U.S. authorities earlier this year seized nearly a million barrels of Iranian oil that authorities said were illegally smuggled into China, according to newly released court records.
The US seizure of the M/T Suez Rajan took place earlier this year, leading Iran's Revolutionary Guards themselves to seize two tankers in the Strait of Hormuz. Court records show allegations by US prosecutors that Iran falsified the ship's cargo records and prevented its precise location.
Since the initial seizure this spring, the Rajan has remained off the coast of Texas. Iran had threatened to hold Washington responsible if the cargo was unloaded, and no US company agreed to unload the barrels for fear of reprisals from Tehran.
Eventually, the Greek company that ran the Rajan, Empire Navigation, sent another ship to complete the unloading process.
IRAN'S NEW LEADERSHIP ROLE AT UN DISARMAMENT COMMITTEE SLAMMED BY US AND ISRAEL: 'ABSURDEN BEYOND CONTEMPLATION'
The US Department of Justice chose to remain silent on the operation until all the oil was unloaded from the vessel.
"Given the nature of the cargo, the sensitivity of this action and the time it would take to transport the cargo to the United States, disclosure of this action was likely to pose security risks to the defendants. , as well as government, such as the ship and its crew members," the DOJ wrote in a filing.
US NAVY SAILS FIRST DRONE BOAT THROUGH THE STRAIT OF HORMUZ BETWEEN IRAN AND OMAN
Empire Navigation has now pleaded guilty to smuggling sanctioned Iranian crude oil and is being fined $2.4 million. The company also faces three years of probation.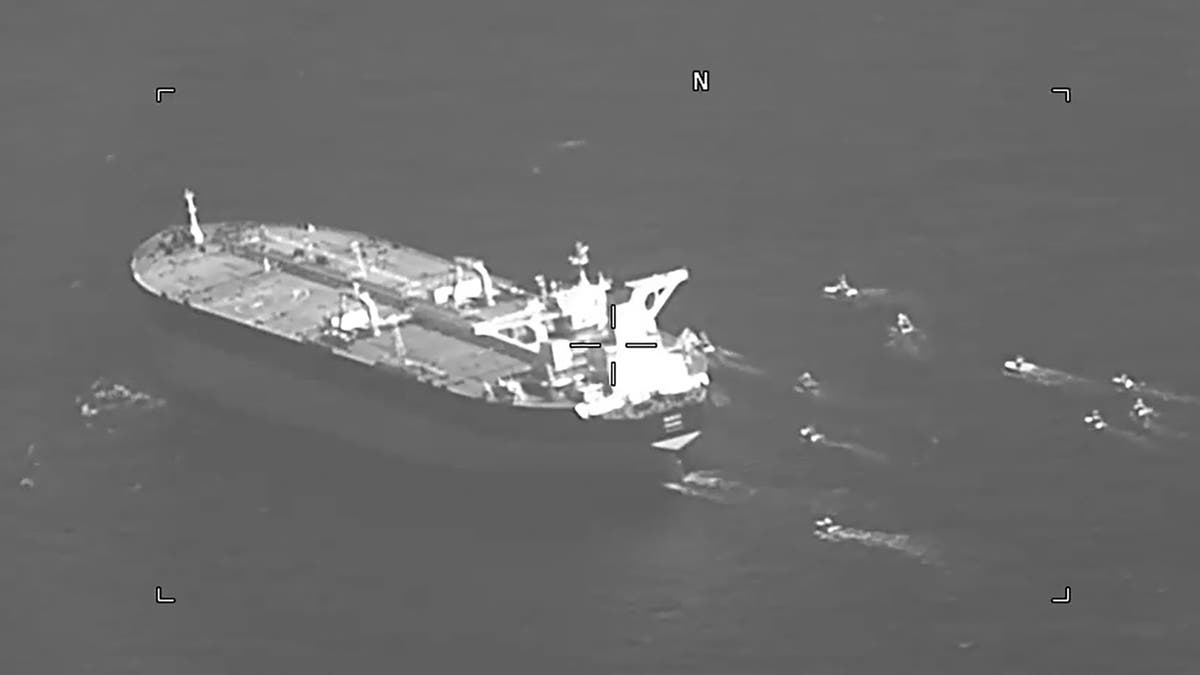 The Strait of Hormuz remains a highly contentious area between the US Navy and Iranian forces. Iran claimed to have carried out an "interception" against a US Navy vessel in late August, but the United States said no such incident had occurred.
Iran has released heavily edited images that it says show fast attack ships "intercepting" the USS Bataan and USS Thomas Hudner on August 17.
CLICK HERE TO GET THE FOX NEWS APP
"This report is not true. So I don't know where it came from, but we saw it from them before they came out, I don't know if it's propaganda, but I would say statements false, and it's just "That's not accurate," Pentagon Deputy Press Secretary Sabrina Singh told Fox News Digital at the time.
The Associated Press contributed to this report.
[ad_2]
Fox