World
the CFCM highly criticized after his comments on the cartoons – RT in French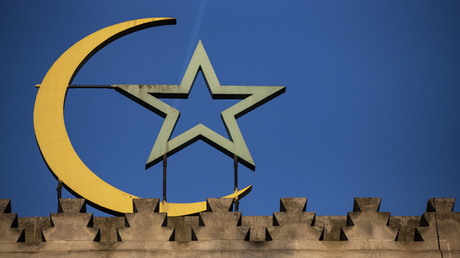 Many political and public figures have criticized the position of the French Council for Muslim Worship (CFCM), which ruled that the freedom to caricature was not an "absolute" right in the field of faith.
While some Muslim countries are increasing criticism against France, accusing Emmanuel Macron of defending the caricatures of the prophet of Islam, the position taken by the French Council for Muslim Worship (CFCM) on the subject has sparked controversy.
On October 27, the president of the CFCM, Mohammed Moussaoui, declared on Twitter that "the freedom to caricature like other freedoms [n'était] not absolute ". "It must be framed and proportionate to the imperatives of public order and the duty of fraternity", he argued.
A position that Mohammed Moussaoui had already defended a little earlier, in an interview on RMC : "You have to know how to give up certain rights so that fraternity can express itself in our country." According to him, the words of the President of the Republic, who had defended the right to caricature, were "distorted" and "instrumentalised".
Shielding
The exit of the CFCM triggered an avalanche of reaction on the networks, in particular from political leaders – mainly from the right – but also from public figures. The MEP close to the National Gathering, Gilbert Collard thus denounced on Twitter the exit of the "president of the so-called moderate French Council of Muslim Cult", calling for the CFCM to be renounced rather than certain rights.
"Living together as president of the CFCM is to hamper our freedom" protested Senator Les Républicains des Bouches-du-Rhône, Valérie Boyer.
"The president of the very institutional CFCM Moussaoui calls for self-censorship (on pain of beheading?)", Asks the member of the National Gathering, Damien Rieu.
Guillaume Bigot, political scientist and columnist for Sud radio and Cnews mocked a "taqya [qui] did not last very long! ".
"No, the Islamist, we will not give up any rights because you kill us to deprive us of them", protested the writer and activist for secularism, Zineb El Rhazoui.
The president of the Rassemblement national group at the Bourgogne-Franche-Comté regional council, Julien Odoul, called on the State not to "let these scandalous remarks pass, which challenge the identity, values ​​and culture of our country".
Emmanuel Macron's speech in tribute to Samuel Paty sparked a flood of criticism in the Muslim world, from political and religious leaders, elected officials but also ordinary citizens on social networks, causing many demonstrations but also calls for a boycott of French products.