Gardeners' creativity transformed dozens of old apples into something shiny and new.
And the colorful image is worth seeing.
Gardeners at medieval Cotehele House in Cornwall, England, created an apple display using leftover fruit from the orchard, as reported by SWNS.
ARTIST FRIENDS GO VIRAL ON TIKTOK FOR REALISTIC PORTRAITS MADE ENTIRELY FROM DICE
The mosaic uses a range of apples from red to green – with a bit of flair for the leaves on the stem.
The medieval house is known for its ancient apple orchard and has become a tradition, according to a Cotehele worker.
Head gardener Dave Bouch told BBC Radio Cornwall that the grass circle in front of the mansion was the chosen location for the display.
KING CHARLES III HONORED WITH UNIQUE GNOME DISPLAY ACROSS UK WOMAN'S YARD
"It takes about two days to create," he said of the fruit-filled artwork.
Bouch explained that the group begins to draw the outline, then gradually fills it with apples based on the coloring of the fruit.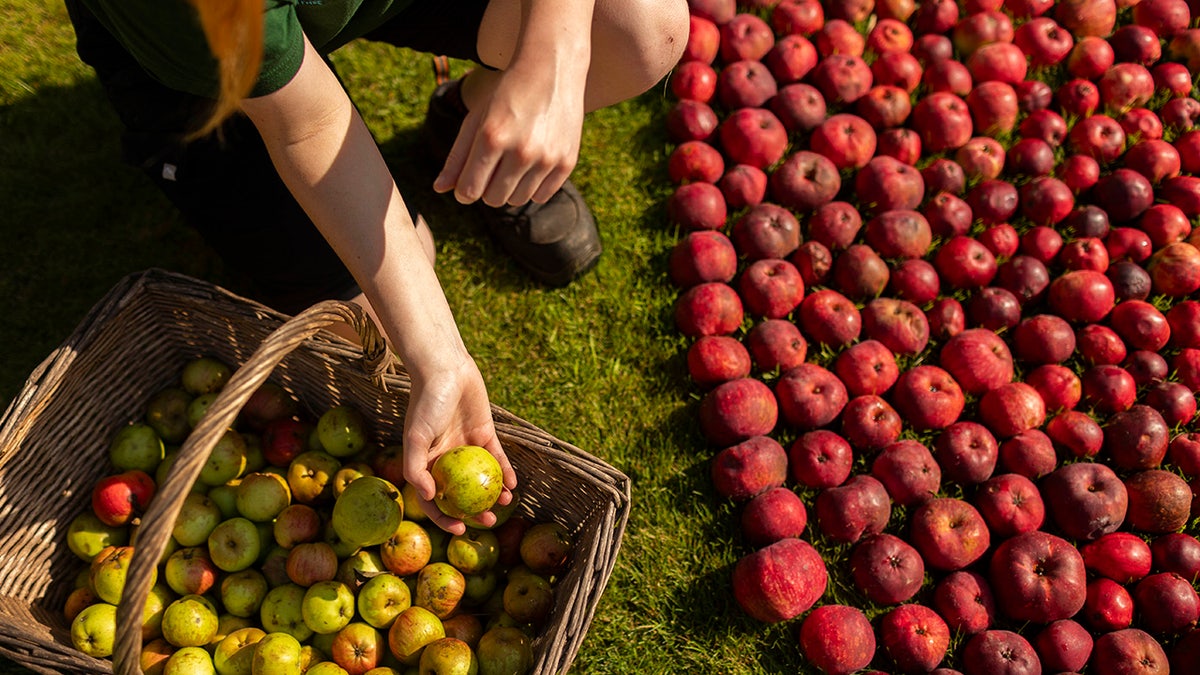 He explained that workers at the house then filled in the leaves at the top of the apple using "paler fruit."
"It's a little bit of fun, it's a little bit of creativity," he said.
Cotehele House has medieval roots with a large estate including a notable garden, according to the National Trust.
CLICK HERE TO SUBSCRIBE TO OUR LIFESTYLE NEWSLETTER
Visitors to the estate can view the house above the River Tamar, the 14 acres of gardens and the 12 acres of orchard.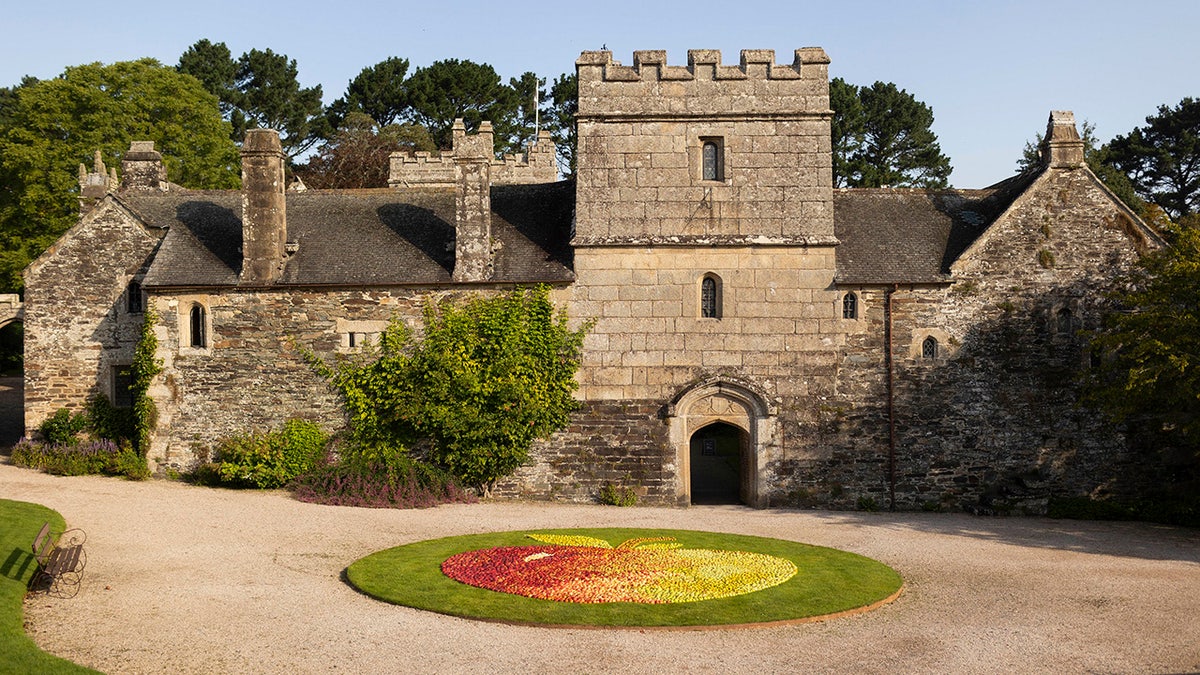 The 1,300 acres of trail would keep the average visitor busy all day.
There is also the availability of a nourishing meal at the Barn Restaurant on the property, according to the National Trust.
CLICK HERE TO GET THE FOX NEWS APP
National Trust members can visit for free while the standard ticket costs between $7 and $37.
For more lifestyle articles, visit www.foxnews/lifestyle
Fox