World News
Strictly Come Dancing 2022: Launch Show – Live | Come dance strictly
Key events
Tylerit's mom ! Beverage! It was paired with Diane Buswell, which finds Tyler DJ in a capsule of the London Eye. Is that even a thing? Dianne immediately names them Team TyeDie, and I get good vibes from this partnership – last year Dianne was paired with Robert Webb, who decided to leave the show for health reasons quite early.
Ellie (who will now be called Ellie Sto distinguish her from Ellie T) tells us it means everything to represent not just dwarfism, but disability in general – the prospect of going out and dancing every Saturday night makes her SO proud.
She was paired with Nikita Kuzmine. Last year Nikita reached week 10 with Tilly Ramsay – can he do better this year?
OK, I already like this partnership. They are both adorable.
Then it's Will Mellor, an actor I know from playing Jambo in Hollyoaks, although I've never watched Hollyoaks. He also did a lot of other acting stuff, including playing Harvey in Corrie.
My notes also tell me that he also had chart success in 1998 with a cover of Leo Sayer's When I Need You. In the spirit of investigative journalism, I went to see the video so you don't have to, and I can confirm that it's exactly what you'd expect from a 1998 Leo Sayer cover sung by an anxious twenties. I blame Peter Andre, personally.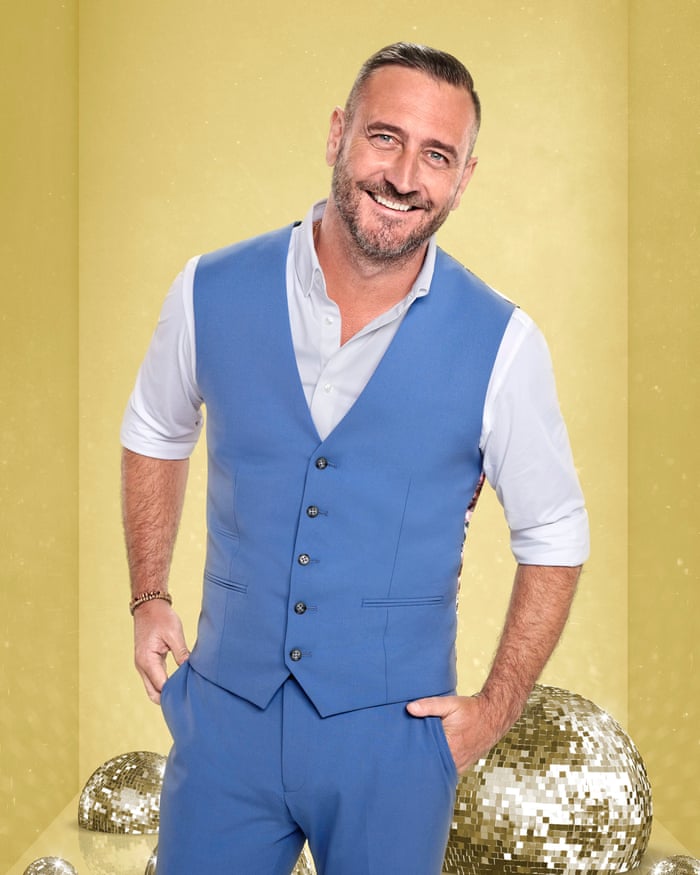 It's time to meet Kym Swamp, who is best known for her role as Michelle Connor on Coronation Street, for which she won "Best Newcomer" at the National Television Awards and the British Soap Awards. Unless, of course, you're over 35, in which case Kym Marsh is best known as one of Hear'Say's three wives. I constantly confuse them with Liberty X because I am now, apparently, my grandmother.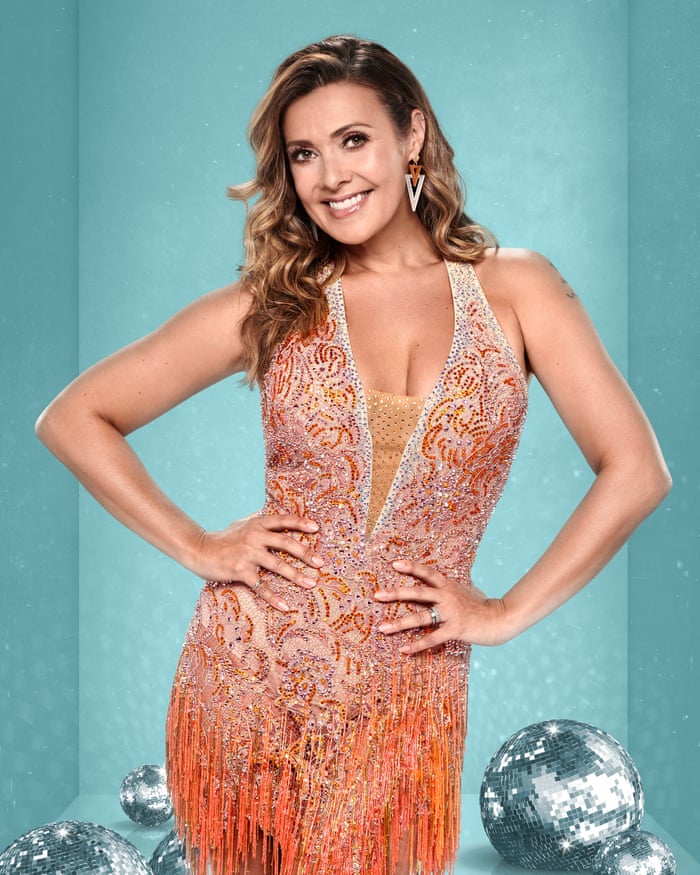 Next it's tyler west is a television presenter, radio host and DJ, best known for hosting weekday afternoons on KISS. He was also doing a lot on CBBC, which seems to be the traditional training ground for an eventual rotation around the Strictly dancefloor.
Shout out to Tyler's mom. BEVERAGE.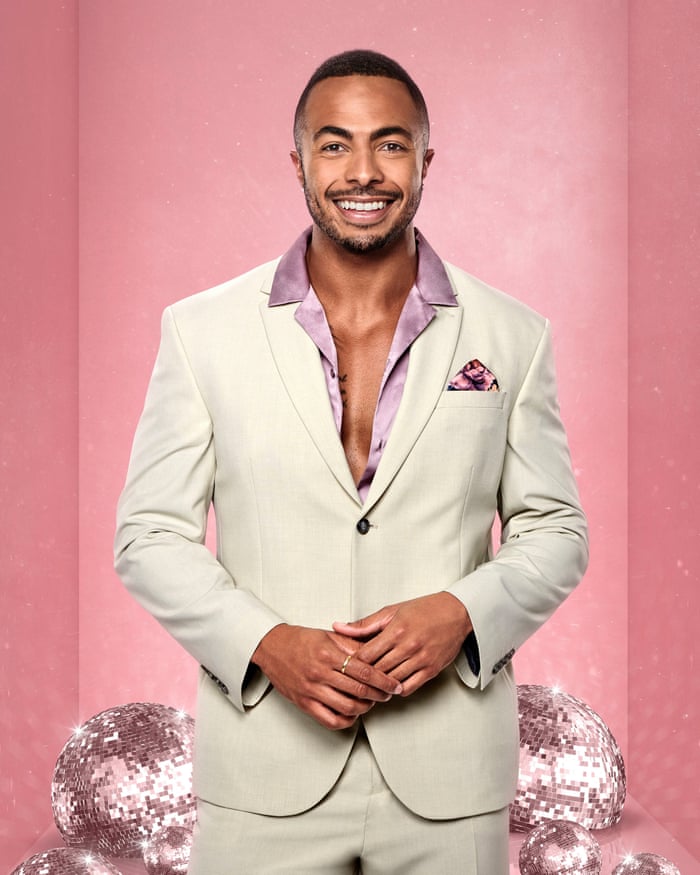 The first is Ellie Simmonds OBE, who is best known as a gold medal-winning Paralympic swimmer and broadcaster. At the age of thirteen, she was the youngest British athlete at the 2008 Summer Paralympics in Beijing and won gold medals in the 100m and 400m freestyle events. Her first dance tomorrow will almost certainly have an aquatic theme, because that's strict law.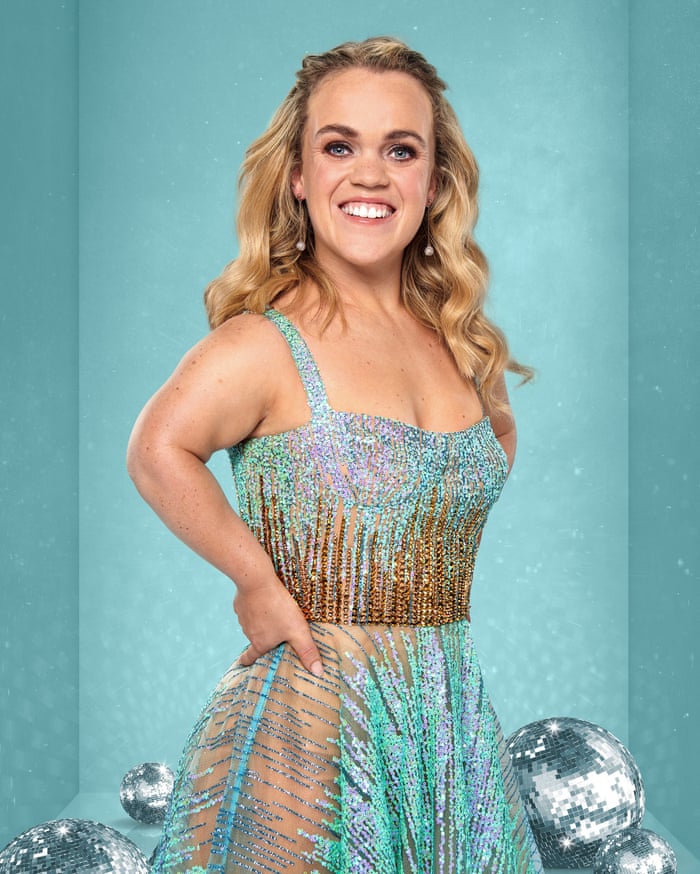 Bring out the stars! I know eight out of fifteen this year, which is pretty standard. I have a really good feeling about this series, just so you know.
Matt Goss. MATT Goss. Heidi, 14, has palpitations.
It's time to meet the judges! Anton is back on the panel for a second year, which for my part I am perfectly satisfied. If the choice is to listen to him share his take on a samba, or watch him dance the samba with maracas and frilly sleeves, I'd definitely take the former.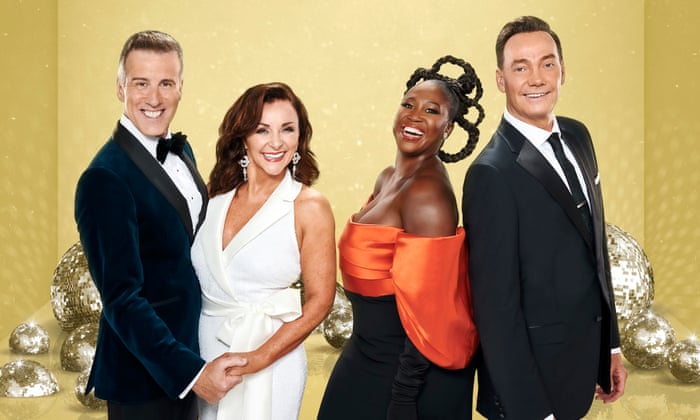 TESS AND CLAUDIA DRESS WATCH!
Tess wears white flares and some sort of gold cape/scarf with a weird puffy sleeve. Claudia wears a rather fabulous white suit.
I think we'll call it a mixed bag of Tess and Clauds, who had a generally solid season last year, with a few notable exceptions (dog-collar pants. No). They're both stunning and fabulous and have the older woman buzzing, so fingers crossed for weekly fashion heaven. Lord knows we've seen enough trash bags and polyester casket liners over the years.
Here we go ! We start with the first professional dance of the season, which is a cinematic affair that begins in Blackpool during a gale and then goes on tour to various towns and villages. If you recognize any of these places and have seen Giovanni frolicking in your village, let us know. Is this sponsored by UK tourism?
OK, we're in the studio now, and there should be some new professional dancers out there – Vito, Michelle, Lauren and Carlos. We'll cover them all in more detail later, but in the meantime, let's observe a moment of respectful silence for the departure of Aljaz and Oti. We will miss them around here.
Do we feel good? I feel good. How can we not? Strictly BACK.
Are we ready? I'm ready. And also excited (drink).
What else should we do while we wait? I have a plate of snacks, a cup of tea (I don't drink booze for boring medical reasons, I'm resuming wine in October), but no dog as she's gone with my other half for the weekend. end. What are you snacking on?
I could plug in my books, I suppose, but that would be rude. And you can also visit my website on your own. Not NOW, of course. Strictly is activated in a minute.
LET'S PLAY BINGO STRICTLY!
A new season of Strictly calls for a new season of Strictly Come Bingo! If you're new here, this is a fun weekly drinking game, where I list five Strictly tropes, cliches, and pet peeves, then urge you to take a sip whenever you see one. It doesn't have to be alcohol – you can always choose water and boost your hydration levels. I also know someone who keeps a bowl of Haribo Tangfastics on the arm of the couch and eats one whenever there's a bingo score – some weeks are more intensely sweet than others.
I thought about getting you in slowly, especially since we have to do everything again tomorrow. But it's our very first Friday night Strictly so I'm feeling a bit giddy – so take a sip of whatever takes your fancy for any occurrence of the following:
Someone claims they can't dance at all

Someone demonstrating their dancing skills by doing the robot/running man

The word "excited"

Any early mention of parents, nannas or children

"OMG he/she was definitely the person I was hoping to partner with" *big fat lie*
Just a quick point of order for anyone who comes forward complaining about strictly melting the nation's tiny brains or grumbling that The Guardian is sullying the internet with this kind of meaningless trash. This is my thirteenth year doing this live blog; we've been here so long that we've claimed squatters' rights and are building a glittery yurt. So honestly, hold your breath. Or, hang out in one of the friendliest corners of the internet for a few hours. You never know, you might like it.
THIS IS THE LAUNCH SHOW OF STRICTLY COME DANCING!
Good evening everyone and welcome to the 20th series of Strictly Come Dancing! I'm thrilled to be back on my couch of live blogging, and I hope you'll join me for another fall of viewing together. This year has once again been a tough one for many, but this blog – and the comment box in particular – brings its own unique brand of sparkly low-cost energy.
Tonight's pre-recorded launch show is an opportunity to pair our fifteen new celebrities with their pro-dancer partners – this should have aired last Saturday but it was deemed inappropriate to adorn the nation with fake tans and feathers while the queen was still lying in state. So the launch is tonight and the first live show is tomorrow. That's *checks the notes* just under four hours of liveblogging in total, but it'll be fine because I'm counting on lots of support from all of you down below. If you're a beginner, feel free to step out from behind your curtains and join us. If you are a veteran, welcome back. I missed you.
We're kicking off the new Strictly season at 7 p.m., so please gather some snacks, drinks, family members, and a bucket of glitter, and I'll see you then!
theguardian Gt
Not all news on the site expresses the point of view of the site, but we transmit this news automatically and translate it through programmatic technology on the site and not from a human editor.