At least ten people were killed and dozens more injured in Yemen on Wednesday, December 30, in an attack at Aden airport shortly after the arrival of a plane carrying members of the new government of union, according to the Associated Press (AP) and a local security service source with Reuters.
Loud explosions and gunshots were heard at the airport shortly after the plane arrived from Saudi Arabia, witnesses said. Saudi state television El-Ekhbaria broadcast footage of destroyed vehicles, shattered glass and columns of white smoke. According to a Yemeni security service source told Reuters, three mortar shells exploded in the airport lobby.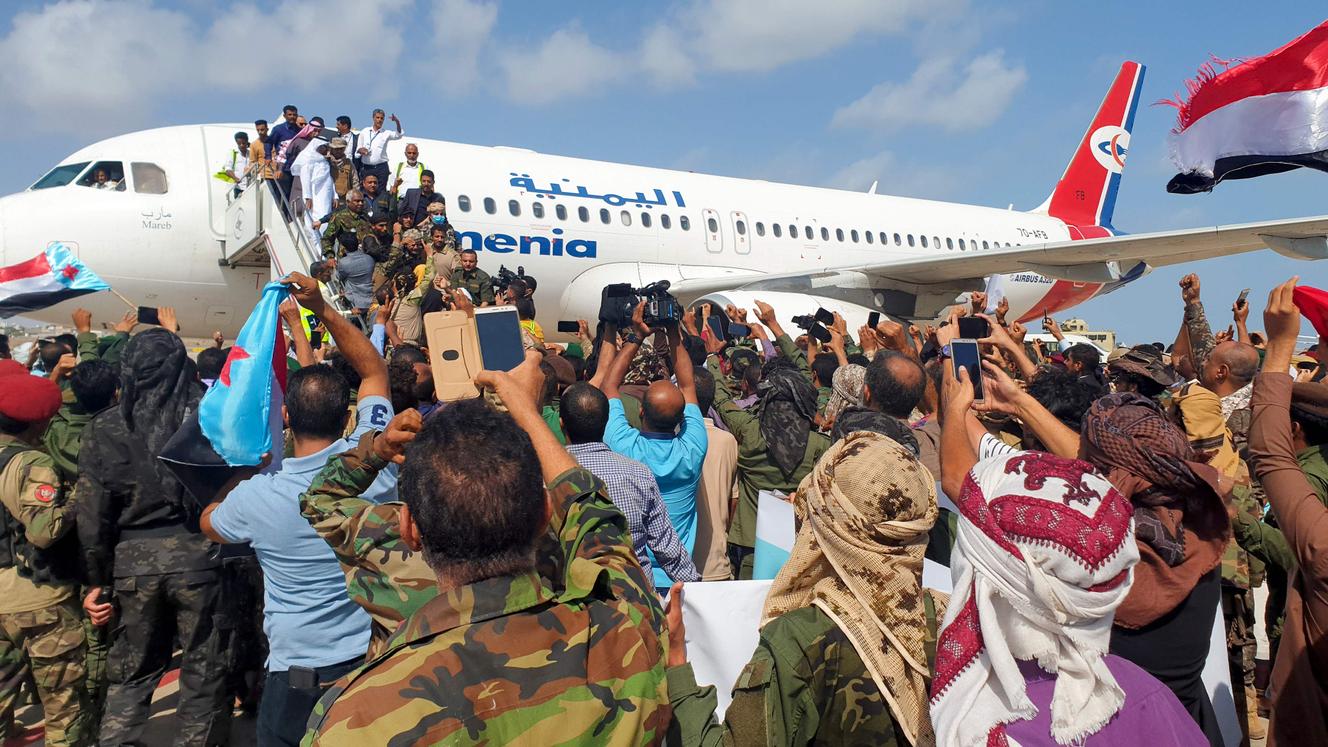 New unity government against Houthi rebels
The new Yemeni unity government bringing together pro-power ministers and southern separatists was formed on December 18 under the aegis of Saudi Arabia.
These two camps, which competed for power in the south of the country, have remained in principle allies for six years against the Houthi rebels, supported by Iran and who have seized much of the north of the country, including the capital. Sanaa. But Aden, a southern port city, has been in the throes of violence for several years due to a rift between the two parties.
The new union cabinet brings together the government of President Abd Rabbo Mansour Hadi and the separatists from the South. Its members, including Prime Minister Maïn Abdelmalek Saïd, as well as Saudi Ambassador to Yemen Mohammad Al-Jaber, have been safely transferred to the presidential palace, witnesses and Saudi media have said. " We are well ", wrote in a message on Twitter Ahmed ben Mubarak, new Minister of Foreign Affairs.
Article reserved for our subscribers

Read also
The gas war in southern Yemen