World News
Senator Ron Johnson takes on Chuck Todd against Hunter Biden in tense exchange: 'Part of the problem'
Sen. Ron Johnson, R-Wis., and NBC's "Meet the Press" host Chuck Todd reignited their heated arguments on-air Sunday morning over the scandals surrounding President Biden's son, Hunter Biden , and the lack of media coverage of the stories.
Johnson discussed his efforts with Sen. Chuck Grassley, R-Iowa, to investigate Hunter Biden as well as potential FBI interference. Todd quickly chimed in, suggesting that Hunter Biden had no involvement in any crime.
"Senator, do you have a crime you believe Hunter Biden committed?" Todd asked. "Because I haven't seen anyone explain themselves yet. It's not a crime to make money off your last name."
After Johnson tried to explain the potential crimes related to Hunter Biden, Todd repeatedly interrupted and spoke about the senator's comments.
JESSE WATTERS: HUNTER BIDEN HAS HIS FINGERPRINTS ALL OVER THIS
" I am journalist. I have to deal with facts. Senator, my question is this: I have skepticism about both sides. I sit here with skepticism of a lot of people's work," Todd insisted.
The conversation escalated until Johnson criticized the liberal media for refusing to cover the Hunter Biden story fairly.
"Chuck, part of the problem, and it's pretty obvious to anyone watching, is you're not inviting me to interview, you're inviting me to chat. I'm just trying to expose the facts that certainly Senator Grassley and I have uncovered. They were suppressed, they were censored. They interfered in the 2020 election. Conservatives understand that. Sadly, liberals in the media don't. And c "That's part of the reason why our politics are inflamed, if we don't have an impartial media. We don't, it's unfortunate. I'm all for a free press, and it needs to be more impartial," Johnson said.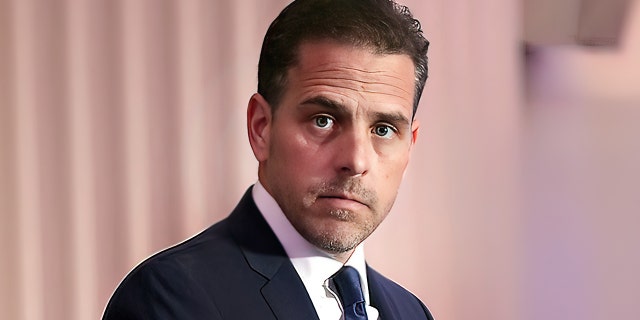 CLASSIFIED DOC SCANDAL 'TAKES A BIT OF PAINT' OFF BIDEN PRESIDENCY, JOURNALIST TELLS CNN: 'SUSPECTED TO BE ADULT'
Todd fired back, "Senator, listen, we're trying to deal with issues here and facts. Listen, you can go back to your partisan cable cocoon and talk about media bias all you want. I understand that's part of it." of your identity."
Johnson and Todd have frequently argued on "Meet the Press" over the senator's support of former President Donald Trump as well as Todd's refusal to discuss Hunter Biden on the show.
In 2021, Johnson called Todd into a long spat for taking sides in the Hunter Biden discussion.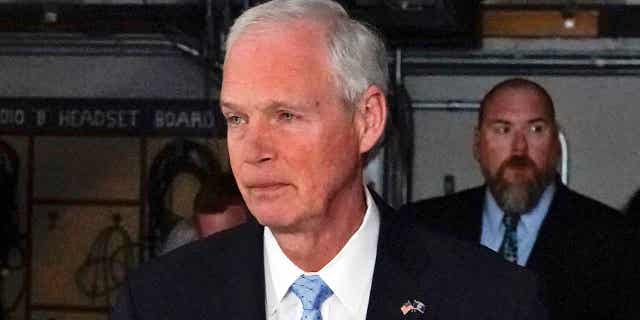 CLICK HERE TO GET THE FOX NEWS APP
"It started when the mainstream media abandoned any pretense of being unbiased and actually chose sides in this election," Johnson said. "This fire started when you completely ignored, for example, our investigation of Hunter Biden, 'You know, no evidence of wrongdoing there', and now we find out after the election, 'You know, there's a fair amount of evidence to the point where we have a real FBI investigation.'"
"Senator!" Todd intervened. "Okay, I'm tired of hearing that!"
Fox News' Joseph Wulfsohn contributed to this report.
Fox Gt
Not all news on the site expresses the point of view of the site, but we transmit this news automatically and translate it through programmatic technology on the site and not from a human editor.