TThe gate that once proudly displayed the name of Godwins Primary School in Kampala has been removed. The compound, where students played during recess, is now a parking area for trucks carrying goods to the nearby market, while the classrooms have been transformed into a traveller's lodge.
Ugandan schools were ordered to reopen on Monday, January 10, after nearly two years of closure – the longest school closure in the world – but not all were able to welcome students again. Godwins, in Kalerwe in Kawempe Division, is one of the many schools that will never reopen. It had been around for 20 years and looked after children whose parents worked in the nearby market of Kalerwe.
Harriet Namubiru, a charcoal vendor whose two grandchildren, aged eight and 10, attended school, says its closure is a "tragedy that has happened to us."
"The school administration called a meeting and they said, 'It has become very difficult for us to run again. We won't open, "she said. "It was like lightning or something [had hit us]. Some parents present at the meeting have passed out. Some fell ill for weeks.
The suburbs of Kampala are littered with ghost structures that were once schools. Some buildings were sold, while others were destroyed to make way for real estate development. The Kampala capital authority said more than 40 schools in the city have been closed for good. Local media are teeming with information about schools being turned into bars, restaurants or accommodation for travelers.
There are no official figures on the number of schools that have not reopened across the country.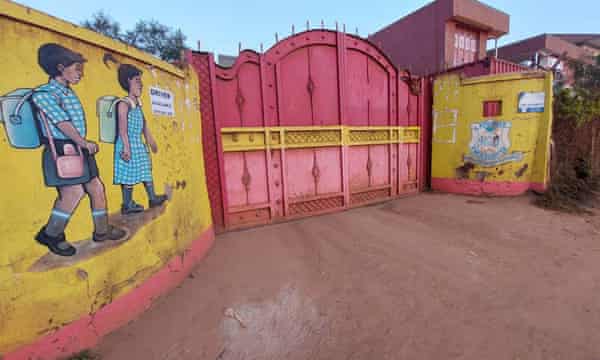 The nursery and primary school in the suburb of Najjera is now a beverage depot. The dusty classrooms and dining hall of the nearby progressive school in Najjera are empty; some of Najjera's classroom blocks have been destroyed to make way for real estate development.
At Makerere Road School in Kivulu, a slum in Kampala, students were greeted with heavy padlocks. The owner of the building says she "doesn't want any more school stuff on her property." She says previous schools haven't paid rent for two years and that she chose to use the space for other businesses.
Inside the country, some students have arrived to find school roofs blown away or classrooms overrun with anthills. They were forced to study under the trees.
Covid guidelines mean additional costs for schools and parents. Schools unable to meet these demands and some landlord's demands to pay rent arrears will remain closed – and many may never reopen.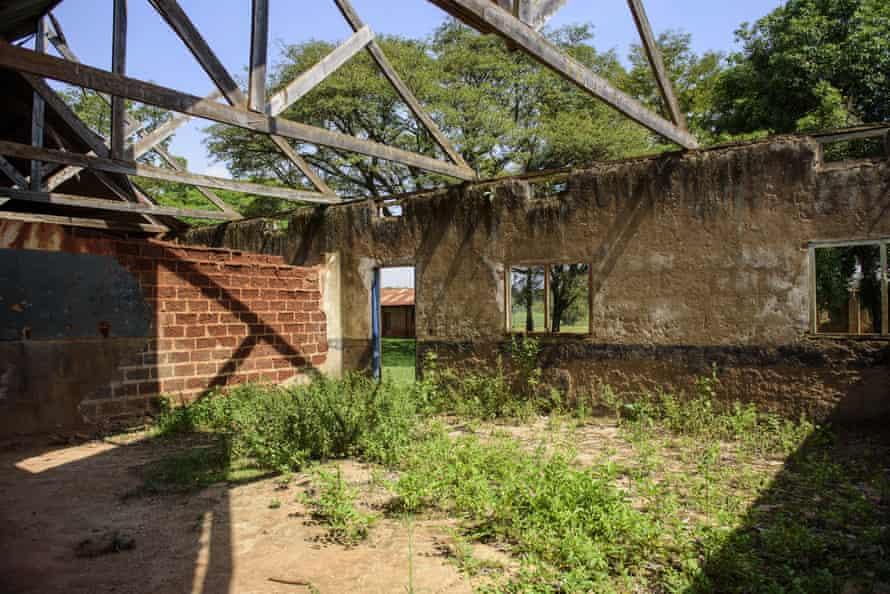 Namubiru is always looking for an affordable school for his grandchildren.
"It is difficult. Our school [Godwins] understood us. He accepted our children and we brought in tuition whenever we could, "she says, explaining that new schools are expensive and require upfront fees.
The reopening of schools was greeted with relief by students, teachers and parents, but attendance for many was low. At Chegere Primary School in the northern Apac district, only one student appeared on the first day.
Local media report zero participation in some schools in the central district of Nakasongola.
Nicholas Bwire, principal of St Nicholas Primary School in Mukono, central Uganda, says he has enrolled few students but is hopeful that more students will attend.
"Learner participation has been low. Parents are always worried about bringing children, that they will only pay school fees so that schools are closed again after a few weeks. It happened to them early last year when schools closed just days after they opened, "he says. "[Parents] tell us that "we are coming Monday".
Bwire says he's glad all of his teachers except one showed up. All of his non-teaching staff have resigned, but he hopes to recruit new ones.
Christine Babirye, a teacher at a community kindergarten in Kampala, says parents cited fees and lack of materials as reasons for not sending their children in the first week. She says her school has lowered tuition fees and encouraged parents to bring students.
For those who return after 83 weeks of being out of class, it's a joyous time.
"I feel great to be back to school. [Life at] the house was boring, "says Mark Kibuuka, 14, a pupil at Bat Valley Primary School in Kampala.
Another student, Shatrah Nanyange, 11, adds: "My mother said to me 'If you go to school, be a good kid and if you study well, I will give you whatever you want.' This is exactly what I do.
But experts warn that the impact of a long shutdown on schools and students cannot be overstated. Before the pandemic, Uganda struggled with poor academic performance. This will get worse as dropouts increase.
Dr Ibrahim Kasirye, researcher at the thinktank Economic Policy Research Center, says: "Inequalities in access to education have been exacerbated by the closure of schools for almost two years.
"The variation in the ability to access other forms of learning available to children during closures, such as the use of radio and television, newspapers and the Internet, has created two worlds in the country – one that lost most of the two years of schooling and another, a 'first world' that handled the crisis and continued to learn, "he said, calling for special attention for the group that did not. not learned at all.
Dr Mary Goretti Nakabugo, executive director of Uwezo, a charity promoting access to learning in Uganda, says the country's education sector is "in crisis".
"We have to make sure that all the learners go back to school, but also what happens when they return matters to make sure that they are not worried and can stay."
Sign up for a different perspective with our Global Dispatch newsletter – a summary of our top stories from around the world, recommended reads, and our team's thoughts on key development and human rights issues, delivered in your inbox every two weeks:

theguardian Gt
Not all news on the site expresses the point of view of the site, but we transmit this news automatically and translate it through programmatic technology on the site and not from a human editor.