A San Francisco journalist shared that he was attacked while riding his bike by a group of young teenagers and admitted that it was not the first time he had been the victim of a crime in the city blue.
In a video taken just after the attack, ABC7 investigative reporter Dan Noyes said he was returning home from his bike ride when he saw a group of about 15 young teenagers from the other side of the street where he was on the bike path.
That's when he said one of the children rushed at him and knocked him off his bike in an attempt to steal it.
"I crashed into the ground. My left elbow is really sore, I hope it's not a fracture or something. But I nailed the ground hard. I got up and the kid had grabbed my bike and started running," Noyes says in the video posted on X.
"I NO LONGER CONSIDER MYSELF AS A CALIFORNIAN": TEXAS COUPLE LOOKING FOR NEW FREEDOMS AFTER LIFE-CHANGING MOVE
He shared images of heavy bruising on his arm from the fall and a doctor's note showing he suffered a broken elbow. Noyes confirmed to FOX News Digital that he suffered a broken elbow with a fractured radial head following the assault.
After Noyes told the teen he would be on the local news, the group of children quickly moved away.
"Well, I jumped up and chased him and said, 'You're about to go on Channel 7.' The children, in addition, simply dispersed," he said in the social media video, while showing camera footage of the teenagers walking away.
Noyes said the teens appeared too young to have a driver's license.
"It's crazy," the shaken journalist then remarked.
FOX NEWS METEOROLOGIST ADAM KLOTZ RECALLS BRUTAL ATTACK ON TEENS ON NYC SUBWAY: THEY TRIED TO ASSOCIATE ME
Several people came to offer help after the attack, he said.
In the video, he laments to a German tourist that he is "sorry to see our city like this."
"Man, I've been a victim of crime before, but this was one of the most personal and shocking ones tonight here in San Francisco," he confessed at the end of the video. .
Although he posted the video to his account on Wednesday, the assault took place Sunday evening, he said.
"An assault in the Presidio on Sunday sent me to the hospital. I was able to obtain video. The US Park Police responded quickly. I was afraid other people would be targeted," added the journalist in a caption of his message
U.S. Park Police confirmed to FOX News Digital that an assault took place and an investigation is underway. Police said anyone with information about the case should send a tip to their tipline at 202-379-4877 or email uspp_tipline@nps.gov.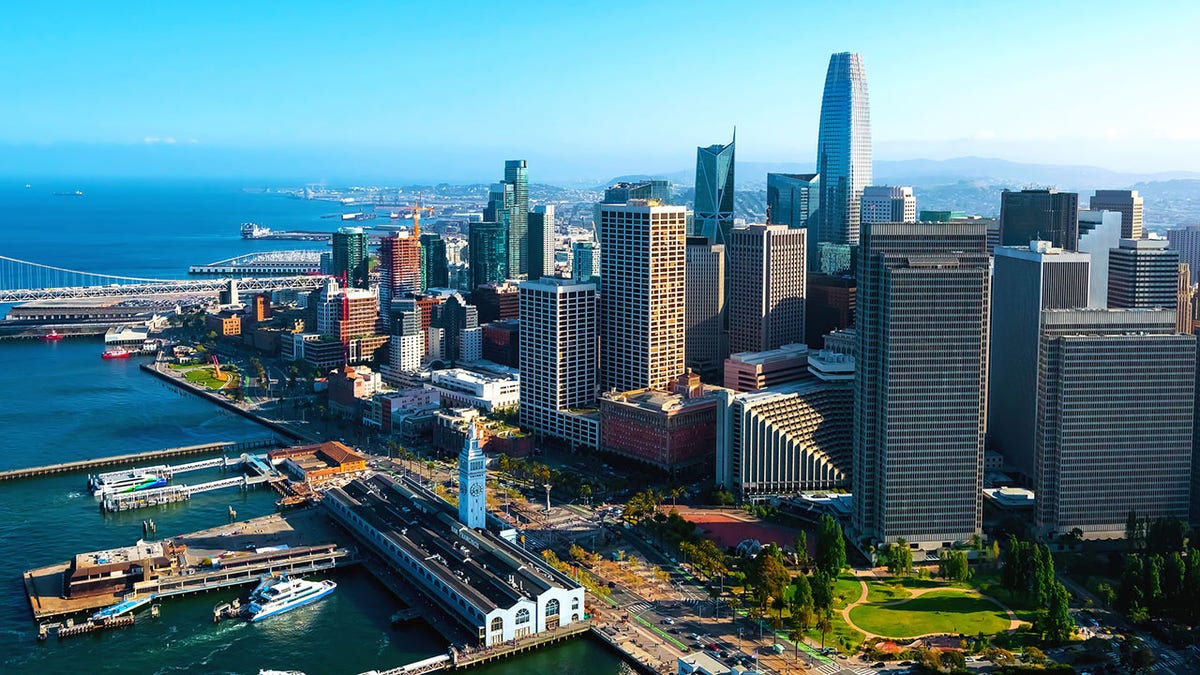 CLICK HERE TO GET THE FOX NEWS APP
The Bay Area reporter is not the only journalist to face attacks in blue cities.
FOX News meteorologist Adam Klotz was brutally beaten on the New York City subway by a group of teenagers earlier this year after he intervened on behalf of an elderly man whose hair they had set on fire.
PBS reporter Jane Ferguson was also violently punched in the face by a man while riding the New York City subway in March.
Yael Halon of FOX News contributed to this report.
For more news on culture, media, education, opinion and channel coverage, visit foxnews.com/media
Fox