Rumpy parliament and willingly sleepy, the Russian Duma experienced an end to the year marked by an unprecedented legislative frenzy. Until the evening of December 24, the date of the closing of the parliamentary session, the deputies adopted texts with unusual haste. The subjects concerned are varied, but all point in the same direction: an authoritarian consolidation of power at a time when the country falters, struck by the Covid-19 pandemic and its social consequences, or by the gloomy aftermath of the poisoning of the opponent Alexeï Navalny.
The most noticed text, the one strengthening the immunity of former heads of state, was adopted by the Duma on December 9 and signed by Vladimir Poutine on 22. It gives former presidents – for the time being only Dmitry Medvedev, concerned retroactively – immunity for life, including for acts performed after their mandate. The only exception is the most serious crimes, such as treason. Another text adopted at the same time offers former presidents the possibility of becoming senator for life, and of appointing thirty other senators (out of 170), seven of whom are also appointed for life.
Read also
Moscow admits death toll from Covid-19 in Russia is three times the official toll
These laws "On the status of former presidents and their families" were amended in the wake of the constitutional reform adopted on 1er July by a "Popular vote". The objective of this reform, led by the Kremlin in a few months, was already a consolidation at the top of power.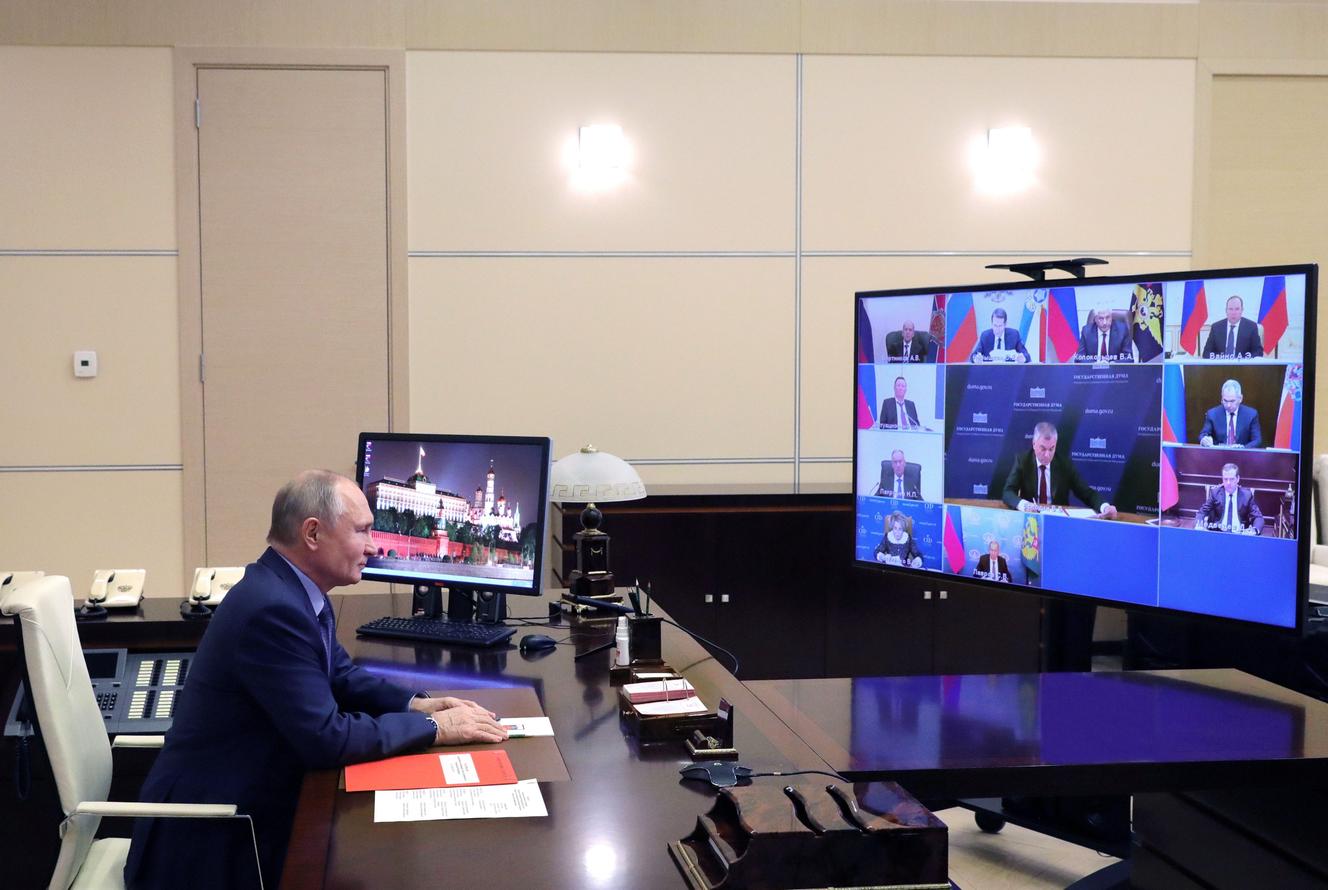 Apart from a few conservative symbolic measures serving as a cover – defense of historical memory, definition of marriage as the union of a man and a woman, appearance of " God " in the Basic Law -, the modification of the Constitution met two objectives: to further strengthen the presidential powers, to reduce the risks of a transition, expected at the end of the presidential term in 2024, by offering the current head of the State the right to remain in power beyond.
Legislative frenzy
The Duma was called upon to integrate as quickly as possible into the texts the result of the true-false referendum of July 1 (77.92% of " Yes "). During the months of November and December, the Parliament adopted a series of texts confirming the stranglehold of the president on the government and defining the contours – still vague – of a future Council of State, possible refuge for a Vladimir Poutine who would decide to leave power.
You have 69.77% of this article left to read. The rest is for subscribers only.