entertainment
Pop Culture Happy Hour Hosts Share What Brings Them Joy: NPR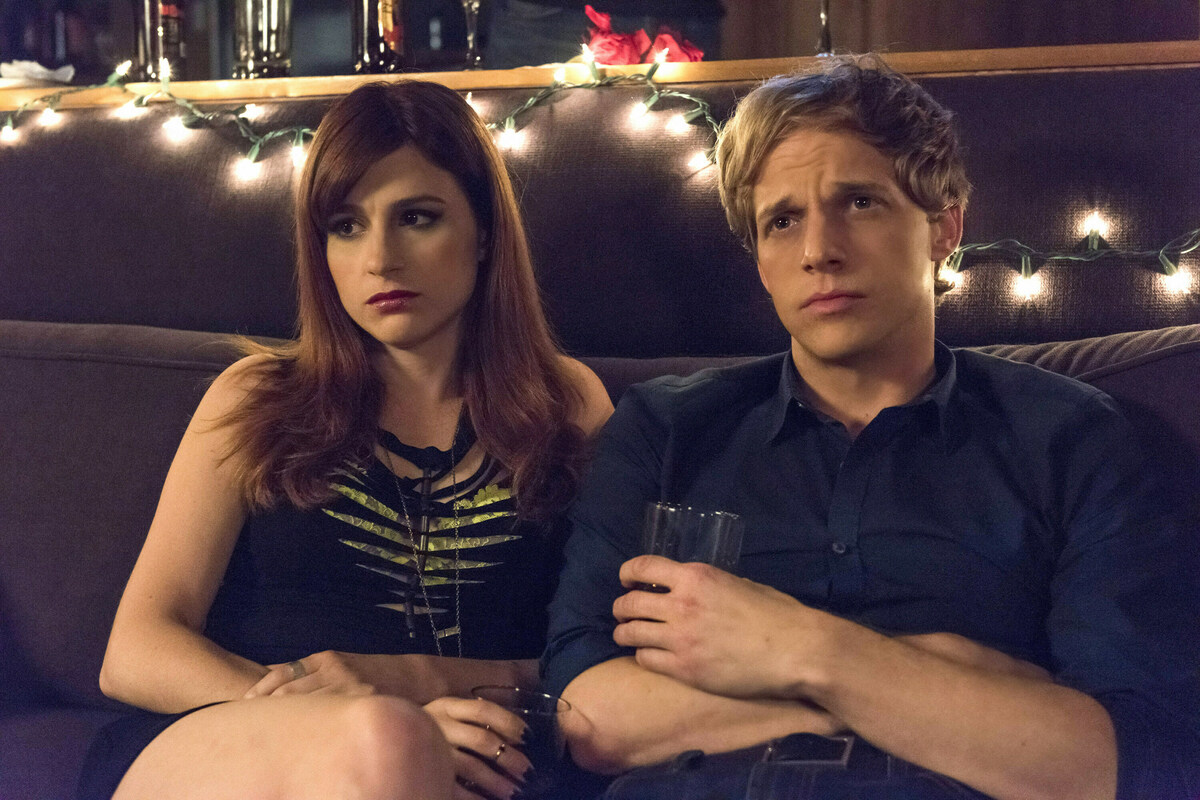 This week, we celebrated the life of an icon, ranked SNL's musical guests and chatted with the composer of the Succession soundtrack.
Here's what the NPR pop culture happy hour the crew was careful – and what you should check out this weekend.
you are the worst
"It's that FX show from 2014, it ran through 2019. It's kind of an arsenic-filled romantic comedy… [with] two frankly reprehensible people at the center. You had this struggling alcoholic novelist played by Chris Geere, and then you have this very self-destructive PR executive played by Aya Cash.
And what I love about this show is that it doesn't ask for a moment to love these two characters. They are fully determined to be themselves in this way. And it's really funny. Ultimately, it's a show about finding your person. If you're looking for an unconventional rom-com that kind of sticks to the tropes but also undermines them and really unpacks them and questions them, I think you are the worst would be a good choice. — Marc Rivers
60 songs that explain the 90s
Well I'm a few years late, but I've been binging 60 songs that explain the 90s, the really fun podcast hosted by Rob Harvilla. Each episode is a different song from the 90s and it digs into their origins, a bit of back history about the artists, and I really appreciate that. The premiere episode a while ago focused on Alanis Morissette's "You Oughta Know." It covers songs that I didn't know very well – or that I knew but couldn't tell you who actually performed them – like Gin Blossoms, "Mind Playing Tricks on Me" by the Geto Boys. And in fact, the series recently returned with a new episode and focuses on "Smells Like Teen Spirit". He also has an interview with Courtney Love in this episode. — Aisha Harris
Little Moon wins the Tiny Desk contest
We just announced the ninth annual winner of our Tiny Desk competition. We've had winners of this contest who have been nominated for Best New Artist at the Grammys, like Tank and the Bangas. We've had winners of this contest who have won multiple Grammys, in the case of Fantastic Negrito. And this year's winner is a wonderful band from Utah called Little Moon, who manage to mix that kind of late indie, big band qualities with a kind of real eccentricity, like Kate Bush, Joanna Newsom. Like it's fragile but very powerful in a really interesting way. We're going to send them a little tour, so keep an eye out for tour dates in your area.
This Tiny Desk contest really unearthed a ton of wonderful music. It's not just the winners. Bands we discover along the way often end up playing Tiny Desk gigs later, we've had entries that have gone viral. It's such a wonderful kind of community that's been built from these contests every year. Each year, 5,000 to 6,000 artists register. We get so much good music out of it. But I'm really, really, really happy with this year's winner. — Stephen Thompson
More Recommendations from the Pop Culture Happy Hour Newsletter
By Linda Holmes

I am currently listening to the audiobook of Jenny Jackson's book Pineapple Street, about a wealthy Brooklyn family, and it's very gripping. (This is a book from a division of Penguin Random House; a different division publishes my books.)
Also recently in my book ears: Adam Sternbergh's Twisted and Complicated Eden's ordealabout a couple who get in the way at a corporate wedding retreat to reconnect them.
Eric Deggans shared some thoughts on the Max's future as it took over some of the branding from the old HBO Max.
NPR's Tilda Wilson adapted the Pop Culture Happy Hour segment "What's Making Us Happy" into a digital page. If you like these suggestions, consider subscribe to our newsletter for recommendations each week. And listen to Pop Culture Happy Hour on Apple podcast And Spotify.
Entertainment Gt
Not all news on the site expresses the point of view of the site, but we transmit this news automatically and translate it through programmatic technology on the site and not from a human editor.