Peterborough school counselor shares her journey with anorexia
Shama Hanif is a 26-year-old Muslim woman who works as a school counselor in Peterborough. She was diagnosed with anorexia in her mid-teens. Here, in her own words, Ms Hanif recounts her struggle with the disease and how she rejected the shame she once felt about her condition.

"I felt like I was in control"
It all started when I was 14 as an attempt to try to control everything that was going on because everything seemed so out of control. I just felt really invisible, like nobody cared.
Things kept going badly and I felt really alone, like I was mediocre at everything – not particularly smart, not popular, not one of the pretty girls. I just felt like nobody would care if I wasn't there and I just wanted to feel like I was in control.
As soon as the food restriction started, I felt this control.
Even now, when I look back and it was completely out of control and I had no control at all, back then, I felt like I was in control of something.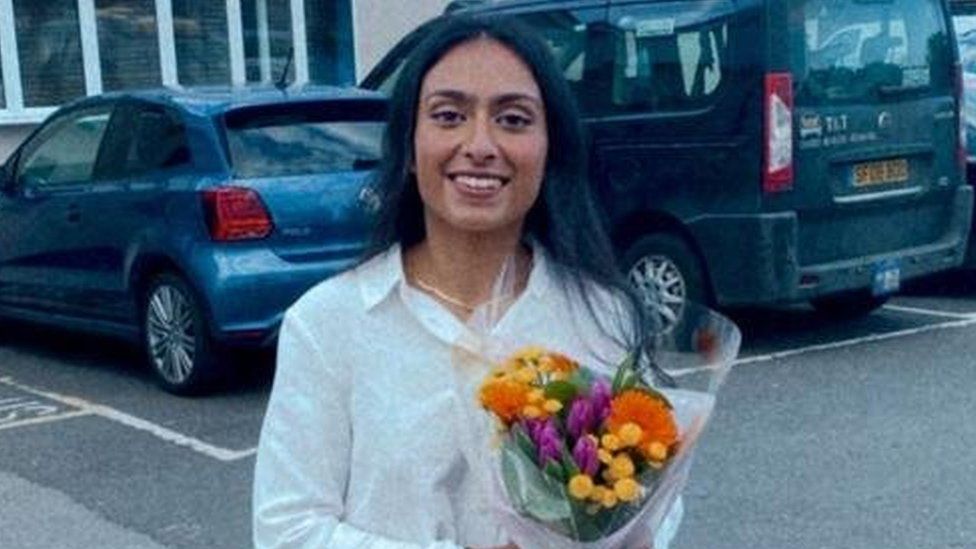 When my anorexia started, my parents thought I was just trying to be healthy. They didn't encourage it, but they didn't think it was a problem.
When I was referred to Child and Youth Mental Health Services (Camhs) and [my parents] I was told, "Your daughter has been diagnosed with anorexia nervosa, and this is what that means," my dad said, "I thought it only happened to models. »
He just couldn't figure out how to help, he didn't know what to do.
Neither did my mother, who is from Pakistan and, I'm sure there are people struggling with anorexia, but we don't talk about it. She comes from a family that has to work very hard to put food on the table and [has] grew up with food as a blessing, like if you could have a meal, you were really lucky.
For her, it makes no sense for someone to say no to food when they are lucky enough to be able to afford it.
My parents didn't talk about it [Ms Hanif's anorexia] so when would anyone ever ask "where is Shama?" Is she okay? they would say 'no, she's really sick' but wouldn't say 'she has anorexia'.

"It's almost seen as a weakness"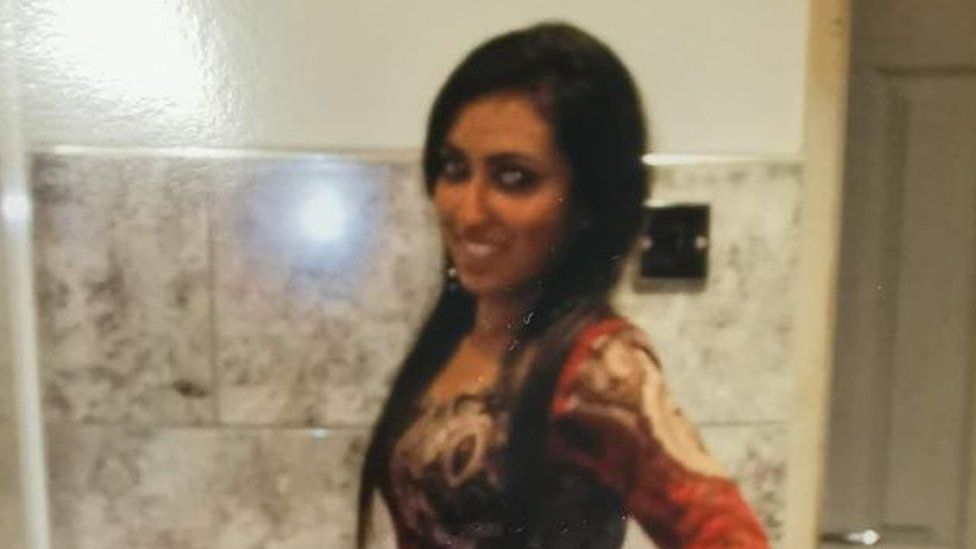 Mental health in general is something that is really taboo in the Pakistani community. If you're in trouble, don't talk about it. You keep it in the family. It's almost seen as a weakness.
If you tell someone you're struggling, that's a weakness, you deal with it, you don't tell others, you just keep going.

If you have been affected by an eating disorder, help and support is available through the BBC Action Line.

So I think 10 years ago it was definitely when people asked, my parents probably felt like they were going to be judged if they were honest because people wouldn't understand.
During my treatment I was blessed with amazing nurses and the team at Camhs were great, even though they weren't feeling well at the time. I hated them.
They made me do things I didn't want to do and made me lose control again, but now when I think about it, they saved my life.

"There is nothing to be ashamed of"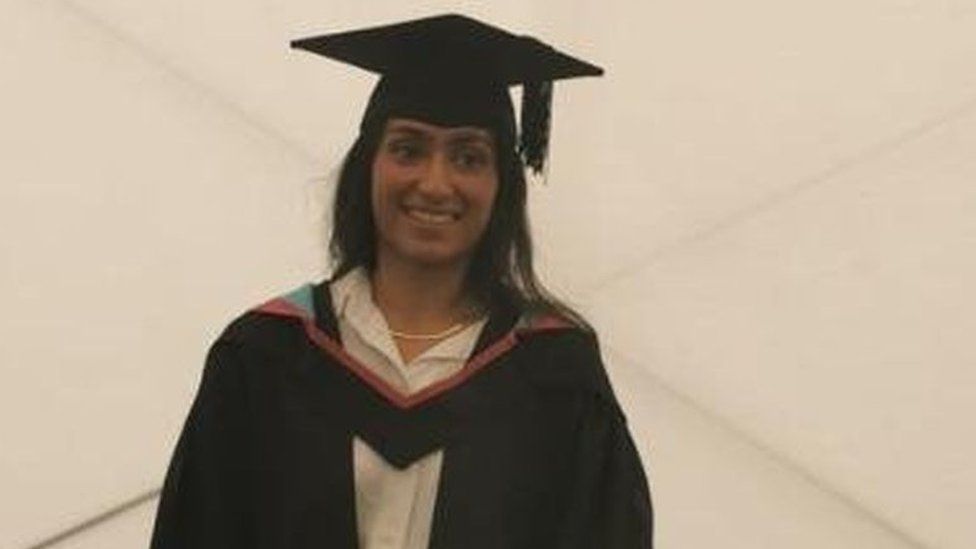 I would say the last two years are the first time I have had a normal relationship with food, or even a better relationship with food. It will probably always be there, but I think for the past two years I've [have] I was able to find ways to deal with it and remember how far I've come and what's really important.
Twenty years later, I don't want to look back and think that all I did was worry about food. I hope if anyone reads this they can see that I'm on the other side now and it's possible, and also that they won't be ashamed of it.
I think for a long time I was really ashamed to admit it.
There's a lot of people in my life who won't know about any of this until they see this and I think that's because I've been ashamed all this time and I don't want the people feel that way, because there's nothing to be ashamed of.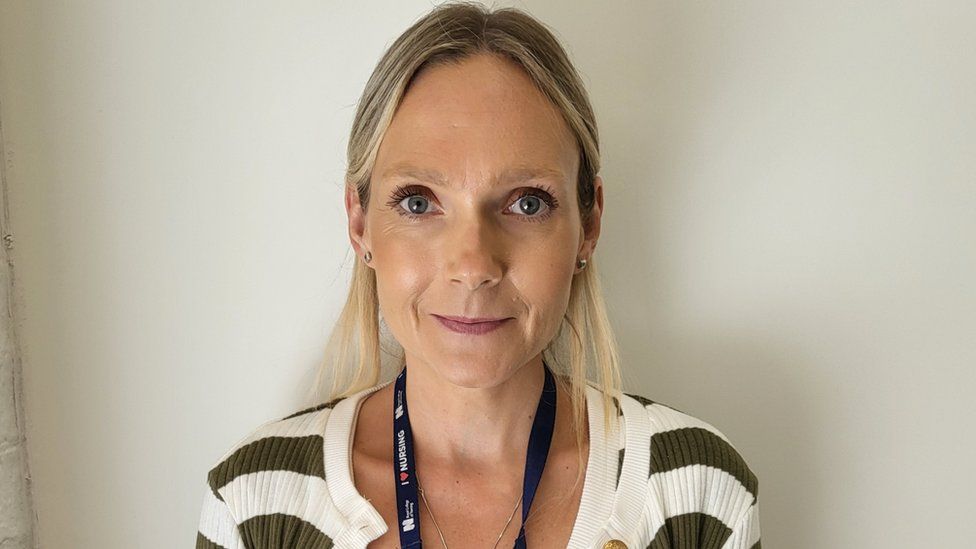 Mandy Scott co-founded the Peterborough eating disorder charity, Personalized Eating Disorder Support (Peds), which supported Shama.
She said the charity has seen an increase in referrals from ethnic minority groups.
"For example, in the Muslim community," Ms. Scott said, "we are seeing more and more people coming forward now, not necessarily for themselves, but another family member is often referring on their behalf, with the consent of the user of the service.
"I think I hope it's more recognized now. No matter who you are, where you're from, or what your background is, eating disorders can affect anyone. »
In England, hospital admissions for people with eating disorders have increased by 84% over the past five years.
And Covid-19 has also had an impact, Ms Scott said. Her charity has seen a 400% increase in referrals since the pandemic.
She said: 'Over the past few years when we've seen the tsunami of references, I think now as a government it's taken more seriously and more is invested in research, and that's something that we really need to keep going. »
Story told to Kate Bradbrook. Additional reporting by Phil Shepka.

Find BBC News: East of England on Facebook, instagram and Twitter. If you have a story suggestion email eastofenglandnews@bbc.co.uk
Related Internet Links
Personalized Eating Disorder Support (PED)
The BBC is not responsible for the content of external sites.
Related Topics
Peterborough
Anorexia
Eating disorders
Mental Health
www.bbc.co.uk
The article Peterborough School Counselor Recounts Her Anorexia Journey appeared first on zimo news.
zimonewszimonews Trans
Not all news on the site expresses the point of view of the site, but we transmit this news automatically and translate it through programmatic technology on the site and not from a human editor.