World News
NATO has already destabilized Europe, is it about to deliver the same medicine to Asia? — RT World News
The US-led bloc appears to be using Japan as a Trojan horse to gain a foothold in the region and maintain its relevance
Through Fyodor Lukyanov, editor-in-chief of Russia in Global Affairs, chairman of the Presidium of the Foreign and Defense Policy Council and research director of the Valdai International Discussion Club.
Currently, the world's attention is focused on the European theater of war, but very interesting events are also taking place in Asia.
Japan is the most illustrative. Until recently, the country was reluctant to peddle a militant attitude, whether in terms of weaponry or even using economic pressure. Things are changing, and this is a strong indicator of the transformation of the international scene.
Prime Minister Fumio Kishida has just completed a tour of the United States and major Western European countries. Contrary to usual custom, there was practically only military rhetoric everywhere. In a political statement delivered in Paris, Kishida stressed that the security of Europe and the Indo-Pacific region are inextricably linked and must be ensured collectively.
Other declarations in Rome, London and Washington have confirmed the new trend: in the field of security, Japan no longer intends to limit itself exclusively to its relationship with the United States, yet the basis of its entire strategy of defense. Now, Tokyo is seeking a much broader engagement with the main Western bloc (NATO), subject to its gradual reorientation towards the Pacific space.
This is a new regime. Since the Cold War, the security system in Asia has been America-centric but not unified, but rather based on different groups of countries or bilateral relationships. The United States was the fixed element, the others varied. Recent innovations like the "QUAD" associating Japan, India, Australia, and an "Anglo-Saxon club" of Americans, British and Australians have not upset the usual logic.
But something else is emerging: the transfer to greater Asia of the principle of a consolidated alliance, moreover, with European allies for whom the region poses no security threat.
At the heart of the strategy is Washington's logic, which stems from the inevitability of a strategic rivalry with China and Beijing's Asian neighbours, or more precisely its more bellicose ones.
There is no doubt in the United States that Beijing will be a major challenge to America's position in the world for years or decades to come. It is mentioned in doctrinal documents and it guides the entire military posture. Russia is seen as an acute, but short-lived and transitory threat, due to what Washington sees as its limited overall capabilities.
The open discourse on Ukraine as a testing ground for US weapons and Russia as an example for China suggests that Americans see the current campaign as a test of different ways to influence the future. In this context, the question of NATO's status naturally arises.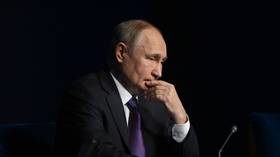 The bloc's current unity against Russia has solved a problem it hasn't been able to solve for years, namely the lack of mission clarity. But if the Chinese threat is a priority, it again raises the question of the usefulness of a powerful organization with a purely Euro-Atlantic base. In the meantime, it is difficult to interest European countries in an anti-China agenda. Unlike the United States, Western Europe does not see China as a direct threat. On the contrary, economic cooperation with Beijing is extremely beneficial.
The output is double. First, the unification of Russia and China into one undemocratic and revisionist conglomerate has been going on for a long time. In other words, by opposing Beijing, you oppose Moscow and vice versa. Second, what is needed is a respectable, closely aligned regional leader who will spearhead NATO's reorientation towards the Far East. Japan seems willing to take on this role.
Late last year, Tokyo adopted a new version of its national security strategy, seen as the biggest change since World War II. Japan is ready to accept much greater military responsibilities than before. In this document, a distinction is made between European security and Asian security. For example, Russian actions are interpreted somewhat differently in Europe and Asia, being markedly seen as less problematic in the latter. But China falls into the category of unambiguous threats.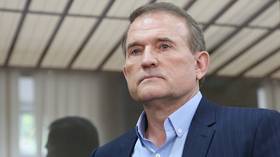 Japanese leadership's activism coincides with American interests, but among its motivations is an element of distrust of Americans. Donald Trump, who has called Japan and South Korea "addicts," is too fresh in their minds, and what will happen after Joe Biden is unknown.
Consequently, the idea of ​​an intensive relationship with the whole of NATO is also a means of protecting oneself from possible American mismanagement.
Whether Western Europeans will seriously engage in Asian security issues remains to be seen. What is clear is that a tight, tangled knot is emerging in East Asia. This is especially true when one considers all the complexities surrounding China and the newly reignited inter-Korean tensions, in response to which officials in Seoul have begun talking about the possibility of acquiring nuclear weapons – whether borrowed or their.
As recently as two decades ago, there was a constant mantra that a repeat of the confrontation of 20th century Europe would not be allowed to migrate to Asia. Now it appears that has been reversed.
rt Gt
Not all news on the site expresses the point of view of the site, but we transmit this news automatically and translate it through programmatic technology on the site and not from a human editor.