NEWYou can now listen to Fox News articles!
MSNBC Opinion columnist Zeeshan Aleem on Monday slammed President Joe Biden for his latest "clumsy" foreign policy gaffe in Taiwan.
Aleem denounced the president's claim that the United States would 'intervene militarily' if China invaded Taiwan that the administration needed to backtrack, saying it was part of a 'troubling pattern' that could 'unknowingly' signal to American adversaries that the country "is more inclined toward war than it is." He also criticized Biden's remarks for revealing "a lack of clarity born of incompetence or indiscipline rather than a deliberate decision" on his part.
BIDEN'S REMARKS ON TAIWAN-CHINA SHOW 'AMATEUR-HOUR' AT THE WHITE HOUSE: GORDON CHANG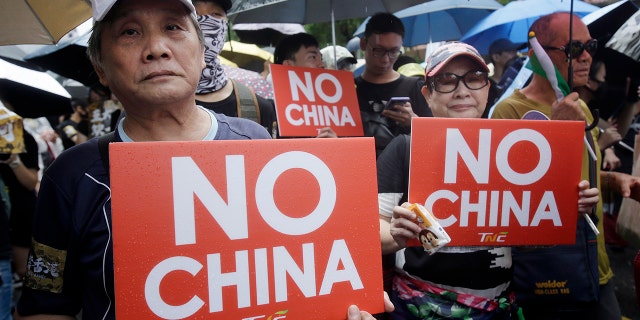 "The divisive statement marked a sharp break with the US policy of 'strategic ambiguity' toward Taiwan that has prevailed for decades.
"But soon after his remarks, the Biden administration downplayed the statement, saying the president had in fact not meant to signal a policy shift and that the usual US stance on Taiwan remained intact," Aleem wrote. .
The author commented that these Biden remarks and subsequent White House returns "become a familiar pattern: Biden making a bold statement expressing a new level of readiness for war with a rival or adversary like China or Russia, then his own staff bring him back."
Aleem said it puts the nation in a precarious position: "It's also becoming a troubling trend – while the domestic public may laugh at Biden's gaffes and missteps, there's no guarantee that foreign powers will give him the benefit of the doubt. ."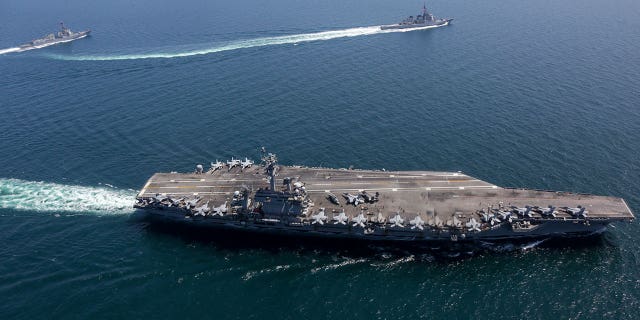 He then commented that such statements hurt Biden and tarnish the United States' image on the world stage: "Biden tarnishes the credibility of his own rhetoric and potentially unwittingly leads American opponents to conclude that the United States is more inclined to war than he is."
The columnist noted how, during the Taiwan gaffe, Biden specifically told a reporter that defending Taiwan against China militarily was "the commitment we made." Aleem denounced the claim, writing, "It's actually do not the commitment made by the United States. The traditional US posture is to deliberately not specify what the United States would do in response to a Chinese invasion of Taiwan. »
"It's a delicate, paradox-laden political space that requires careful maneuvering and nuance — and a Biden should know that," Aleem added, referring to the commander-in-chief.
WAPO COLUMN WHOLE OPENING CLINIC FOR 'LATE ABORTION CARE' AFTER SCOTUS LEAK, CALLS IT A 'LIFELINE'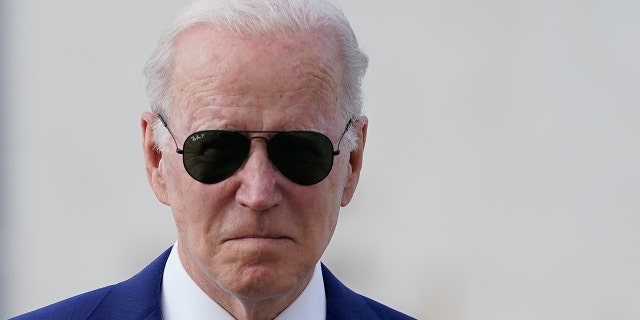 He also noted that Biden and his administration are going back to Biden's gaffes on previous occasions. "The Biden administration has actually done this whole dance at least twice before in Taiwan, each time with the president seeming to take a new, more belligerent stance, and his staff cleaning up afterwards." He also mentioned Biden's over-the-top rhetoric against Russia, when his administration had to clarify what he meant by saying, "Putin can't stay in power."
Aleem called these foreign policy statements "unstrategic ambiguity", which he described as "a lack of clarity born of incompetence or indiscipline rather than a deliberate decision to keep the adversary guessing". .
CLICK HERE TO GET THE FOX NEWS APP
He further wrote, "But nonstrategic ambiguity signals an awkward foreign policy apparatus. Biden weakens the seriousness of his remarks if his remarks are constantly mopped up and it's obvious he's not able to stay on point. the message."
"And worst of all, countries like Russia and China may perceive Biden as more of a swordsman than he intends to be, and in turn consider or pivot to more divisive political regimes against the United States than they otherwise would have," he concluded. .
Fox Gt
Not all news on the site expresses the point of view of the site, but we transmit this news automatically and translate it through programmatic technology on the site and not from a human editor.