Business
Mongo Béti, "bad conscience" of colonial Cameroon and post-independence
To stay up to date on African news, subscribe to the "Monde Afrique" newsletter from this link. Every Saturday at 6 am, find a week of current events and debates treated by the editorial staff of "Monde Afrique".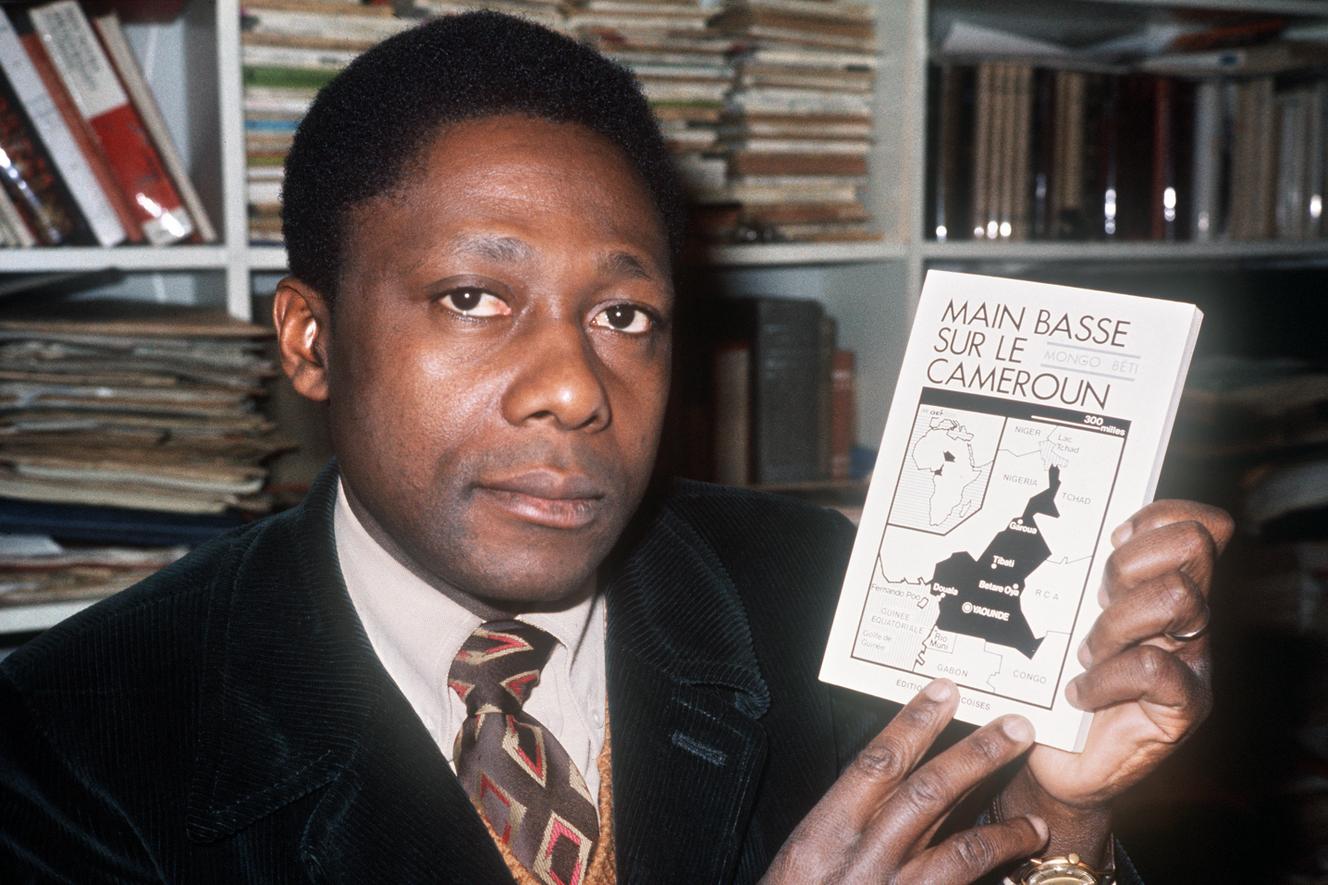 "It's not because we gave up our soul that we are really dead", made Mongo Béti say to one of his characters in his novel Too much sun kills love (ed. Julliard, 1999). The maxim could apply to the one whose work still shines, twenty years after his death, and to whom the city of Rouen pays an artistic tribute, within the framework of the Africa2020 Season, through a series of exhibitions and exhibitions. workshops. The opportunity to revisit the itinerary of this Cameroonian thinker and writer who lived in exile in France for about thirty years.
In our archives:
Mongo Beti
Born Alexandre Biyidi Awala, in 1932, in a village in Cameroon, into a family of cocoa planters, he was 21 when he arrived in France, with a baccalaureate in his pocket and with a scholarship. The paradox of belonging to a country that does not belong to it works. We are in 1953, the whole of Africa is street under the colonial yoke. Like most young African intellectuals of the time, he studied classic letters while militant for independence, in left organizations French.
At the same time, he began to write his first texts during vacation stays organized by the Federation of Black African Students in France (Feanf). His comrades laugh: how can we claim to write when those we call writers are Western geniuses of past centuries such as Balzac, Hugo, Châteaubriand? The horizon seems unattainable.
Denounce iniquity, contempt, domination
But the young man has guts. Published in 1954, Cruel city (éd. Présence africaine), his first novel written under the pseudo Eza Boto, immediately marked by its realism. Here there is no lost paradise or the staging of a continent with a mythical past. Heroes must face the injustice and brutality of the colonial situation in a city "Cruel and hard with its white officers, its regional guards, its territorial guards and their bayonets with cannon, its unique senses and its "Entrance prohibited to natives" ".
His second novel, The Poor Christ of Bomba (éd. Présence africaine, 1956), signed Mongo Béti, attacks missionary evangelization. The author's critical eye is not devoid of humor. His character of the Father Superior is convinced that God will forgive Africans, "On condition that they renounce their past mistakes and make the good resolution to become good Christians."
In our archives:
The Yaoundé Game
At 25 and already two books to his credit, Mongo Béti vigorously affirms what will give meaning and dignity to his life: writing to tirelessly denounce iniquity, contempt and all forms of domination. "The function of the writer is not to give a clear conscience [à la société], but to provide her with this bad conscience which she needs to improve every day more », he will explain.
This is why, with him, everyone takes for his rank. If two other novels, Mission completed (ed. Buchet Chastel, 1957) and The Miraculous King (ed. Buchet Chastel, 1958) denounce, like the first, the colonial system, it slays just as well thereafter the democratic avatars of post-independence Africa, which destroy the hopes of a new political era.
Repression of France and its affiliate Ahidjo
Mongo Béti will thus align, over the years, a dozen scathing and subtle books, hailed by a growing readership, but welcomed with more suspicion by the Cameroonian and French authorities. He will pay dearly for the price of his commitment. In the 1960s, the Cameroonian state withdrew his scholarship to force him to return home. He chose exile, entered French National Education, passed the aggregation, settled in Rouen in 1965, where he taught French, Latin and Greek at the Lycée Corneille. He interrupts writing books for a while, but the fate of his country of origin does not leave him in peace.
Leaving the novel for the essay, he published in 1972 Low hand on Cameroon. Autopsy of decolonization (ed. François Maspero), which throws an uncompromising light on the repression exercised by France and its associate, President Ahmadou Ahidjo, during the liberation war in Cameroon (1956-1975). A dramatic and obscure dossier carefully erased from the national narrative of the countries concerned. The book is banned in France.
Read also
In Cameroon, the Boko Haram threat is diminishing and Maroua comes back to life
Never mind, the image of Mongo Béti comes out even greater. He created in 1978 Black peoples, African peoples, bimonthly political and independent which will appear until April 1991. Returning to fiction, he is invited by Bernard Pivot to present his book The Two Mothers of Guillaume Ismaël Dzewatama, future trucker (ed. Buchet-Chastel, 1983) on television. The host would like to evoke the humor of the book, but Mongo Béti takes advantage of the platform offered to him to denounce the African regimes and the silent complicity of the French authorities. "I am one of the non-compliant", he specifies.
Black peoples bookstore
Over the years, Mongo Béti's stature has grown. He is translated into several languages, studied internationally and is even registered in the programs of his native country… but only for his anti-colonial works. "I have heard Cameroonians recite to me whole extracts from Cruel city ", tells his widow, Odile Biyidi-Tobner.
At retirement age in 1994, Mongo Béti could finally return to Cameroon without fear of being worried. Popular reception will be inversely proportional to the contempt of the authorities. Hundreds of admirers acclaim him as he gets off the plane, the national press is content to mention a "French tourist visiting Cameroon".
But the visitor has every intention of settling down. He opened the Black Peoples Library in Yaoundé, he who had always believed in the power of writing to develop critical thinking and raise awareness. His death in 2001 interrupted the writing of his last novel. Ironically, it is still in France that we still celebrate the memory of the one who passed away without ever really being dead.