FIRST ON FOX: A Minnesota man accused of raping and drowning his girlfriend for three days in her dorm room once sent disturbing messages to an ex-girlfriend after she took out a restraining order against him, it has been learned Fox News Digital.
Keanu Labatte, 19, exhibited disturbing behavior with a former lover nearly a year before holding his latest girlfriend captive and subjecting her to sickening abuse at Sainte-Catherine University, a school for girls in St. Paul, after becoming furious over the photos. on his phone.
"Don't blame me for what happens next," he allegedly wrote to his first victim, then 17, on the music app Spotify days after receiving a restraining order barring him from any contact.
"I'm not going to hurt you," Labatte wrote. "Can I call you? I still love you."
Minnesota begins process of issuing driver's licenses to undocumented immigrants under new law
"Don't blame me for what happens next."

-Keanu Labatte
After receiving alarming messages while attending a class at Yellow Medicine East High School, the terrified teen called police on November 18, 2022. She told officers that Labatte wrote the frightening messages on her playlists.
He was arrested on a misdemeanor charge of violating a restraining order and released on $2,000 bail. Five months later, Labatte was sentenced to a year of probation, with the agreement that the charge would be dropped if he stayed out of trouble.
But Labatte's current, far more sinister case has put him in violation of his probation and jeopardized his plea deal, according to court records.
MINNEAPOLIS FACES MILLIONS IN ANNUAL COSTS FOR COMPLYING WITH COURT-ORDERED POLICE REFORMS
On Sept. 7, Labatte arrived at his girlfriend's dorm of two months to spend the weekend with her, according to a probable cause affidavit.
But he soon discovered texts, photos and social media posts that "infuriated" him and the visit took a dark turn. After giving her hickeys, which was consensual, Labatte allegedly ripped off her clothes, raped and hit her.
"He also used both hands on her neck to strangle her and threatened to kill her, while calling her a slut," according to the court document. "She thought she was going to die."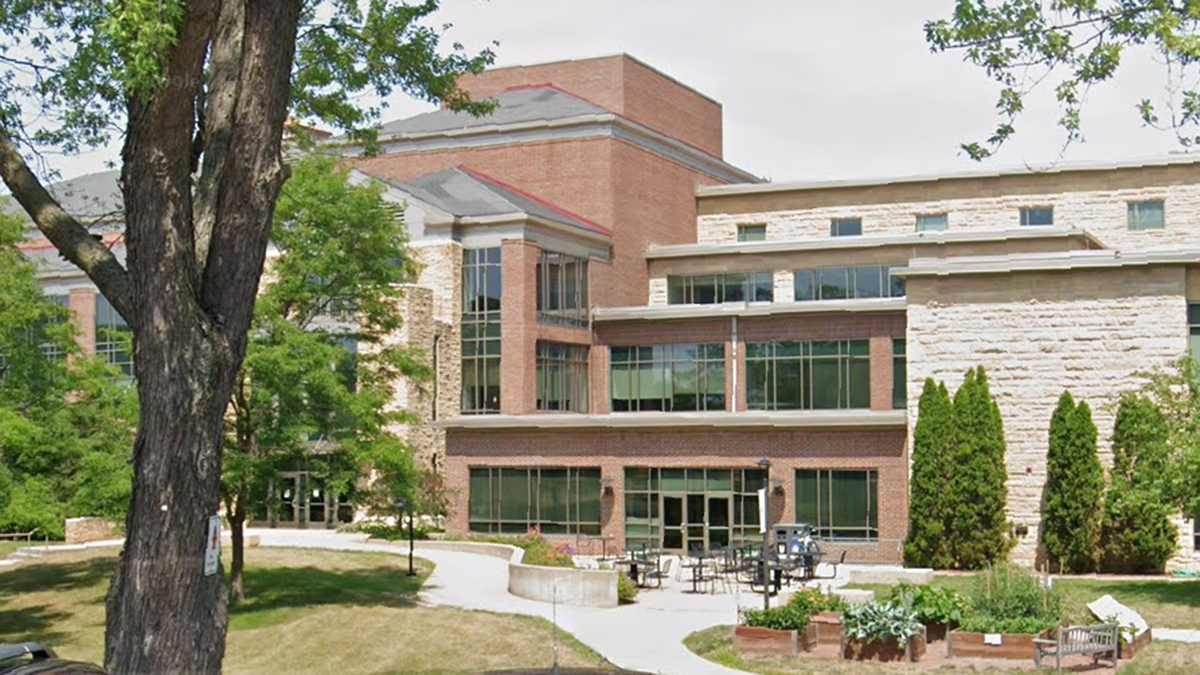 The shaken victim told police that Labatte threatened to kill her family and "reminded her that she knew what he did to a former girlfriend, which was hold a knife under her throat". It was unclear whether he was referring to the same ex who took out a restraining order against him.
Labatte allegedly moved her mattress to the floor so he could rape her several times without her neighbors hearing the sexual assaults.
The victim said she was paralyzed by fear.
The abuse intensified on September 9 when Labatte allegedly forced her to lie in her bathtub, covered her mouth with a wet washcloth and poured water from a bucket on her face.
"That same day, he took a knife and threatened to cut (the victim's) veins so that she would die and no one would help her," the affidavit states.
READ THE PROBABLE CAUSE AFFIDAVIT AGAINST ACCUSED SEXUAL PREDATOR KEANU LABATTE
Labatte also allegedly punched him four times in the stomach, twice in the throat and once in the face.
On September 10, the student persuaded her captor to let her leave the dormitory to get food from the cafeteria. Labatte gave her back her cell phone but asked her to take a photo once there to prove that she had arrived.
Instead, the victim went to the university security office and asked for help, while Labatte repeatedly called his cell phone. Police arrested Labatte in his dormitory. After being read his rights, he made a single statement: "I plead the Fifth."
CLICK HERE TO GET THE FOX NEWS APP
Labatte, of Granite Falls, is charged with three counts of criminal sexual conduct and one count of assault on a family member by strangulation and one count of threats of violence. The accused sexual predator is being held on $80,000 bail and is due back in court on October 9.
Labatte's public defender, Catherine Turner, did not immediately respond to a request for comment.
Fox