Mexico will almost certainly have its first female president in 2024, after the ruling Morena party and the opposition coalition both chose women as candidates.
Former Mexico City mayor Claudia Sheinbaum was nominated as Morena's candidate on Wednesday, despite her runner-up Marcelo Ebrard's last-minute denunciation of the process and her request to do it again.
Sheinbaum is a climatologist-turned-politician who was widely considered the preferred choice of President Andrés Manuel López Obrador, who cannot run again.
She ran as a continuity candidate and is expected to benefit from López Obrador's enduring popularity as well as support from the state apparatus in the upcoming campaign.
Until recently, Morena seemed assured of victory in the June 2024 elections, but the dramatic emergence in recent months of Senator Xóchitl Gálvez as an opposition candidate has upended expectations.
Gálvez is a businesswoman who became a senator in 2018 and has captured media attention with her ambitious story: she grew up with an indigenous father and a mixed-race mother in the state of Hidalgo, before making her way in public university and in business and politics.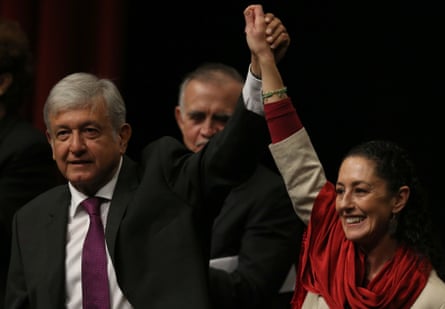 Within months, Gálvez became the candidate of a broad opposition coalition that includes the PAN, PRI and PRD, the three oldest dominant parties in the country.
Sheinbaum and Gálvez were chosen following a series of polls intended to show greater transparency and public participation than in the past, when presidents used to choose their successors. However, neither process went smoothly.
The opposition coalition never proceeded to the final consultation of the process it had planned, because another candidate, Beatriz Paredes, withdrew, thus handing over the candidacy to the favorite Gálvez.
Meanwhile, Ebrard, Morena's runner-up, accused the party of favoritism toward Sheinbaum. On Wednesday, he said his team found anomalies in 14% of the votes cast in Morena's nationwide poll to decide the candidacy.
Ebrard's requests to redo the process went unheeded and he has since ruled himself out of competition for Morena.
With both candidates confirmed, it now seems almost certain that Mexico's next president will be a woman for the first time in its history, with Sheinbaum remaining the frontrunner, despite Gálvez's popularity.
"She will have the support of López Obrador, but building her own narrative, forging her own image – that is her first challenge," said political analyst Carlos Ramírez. "She needs him and he's popular. Why break up with that? But she has to find a middle way.
Ebrard's very public dissent is also an early sign of the difficulties Sheinbaum may face in maintaining cohesion within the Morena party once López Obrador leaves office.
"In less than 12 months (López Obrador) will go to his ranch in Palenque, and that is in principle what unites them all," said political analyst Vanessa Romero Rocha.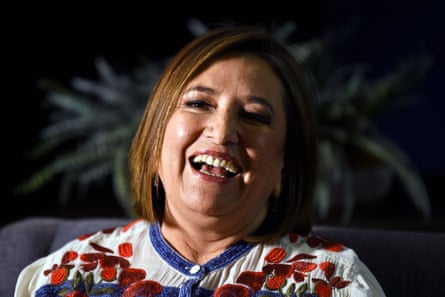 In the meantime, it remains to be seen whether Gálvez can convert his media buzz into electoral support across the country. "The latest data we have indicates that 48% of the population still does not know who they are," said Romero Rocha.
As a candidate for Mexico's mainstream parties, Gálvez is vulnerable to the accusation that she is backed by a despised corporate aristocracy. But although she has been in politics for years – as mayor of a Mexico City municipality before becoming a senator – she has not been marred by corruption scandals.
"Gálvez must present herself as an outsider, a figure of civil society, but without losing the support of party structures – she needs them to win," Ramírez said. "It's going to be a very delicate balance."
Although he represents the conservative PAN party as a senator, Gálvez has supported progressive policies on issues such as the environment, abortion and LGBTQ+ rights.
Such a stance on social justice could eat away at Morena's support — but it could also alienate the more conservative voters the PAN relies on.
Despite this, the opposition see Gálvez as their best hope to take on Morena, having lost election after election since López Obrador's landslide victory in 2018.
"These political parties understand what the Mexican people want," said Romero Rocha. "Lately, López Obrador got a 60% national approval rating: only a fool would swim in the opposite direction."
theguardian