World
Le Drian calls on French people abroad to exercise caution – RT en français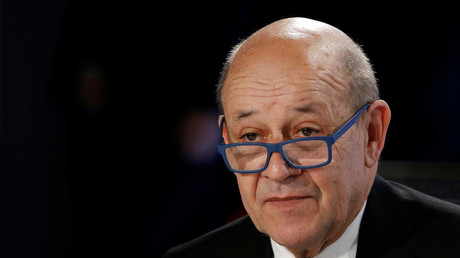 In the aftermath of the Islamist attack in Nice, Jean-Yves Le Drian called on French nationals living abroad to be cautious. The Minister of Foreign Affairs believes that the threat targeting French interests is "everywhere".
"The message of emergency attack [plus haut niveau du plan de sécurité Vigipirate] was sent last night to all of our nationals abroad, wherever they may be, since the threat is everywhere, "declared Jean-Yves Le Drian after a Defense Council held this 30 October.
"We are moving quickly from virtual hatred to real violence, and we have decided to take all measures to ensure the security of our interests, of our nationals", continued the minister, specifying that instructions had been given to the ambassadors for that they strengthen the security mechanisms around French presences in the world, such as embassies, consulates but also Alliances Françaises or educational establishments.
Only authorize the opening of schools once vigilance has been increased
A few weeks after the assassination of the teacher Samuel Paty – beheaded for showing his students caricatures of the prophet Muhammad as part of a course on freedom of expression – the head of French diplomacy spoke of vigilance very particular around schools.
"We have also taken the decision not to authorize the opening of schools until the moment when vigilance has been increased and attention will have been paid to parents, teachers and students. », He explained.
Jean-Yves Le Drian noted that these measures were taken in relation to "the local authorities who, in general, provide their support [à la France]". Anti-French demonstrations and calls to boycott French products have multiplied since the weekend of October 24 in the Muslim world to denounce the support given by President Emmanuel Macron for the freedom to caricature.