Illegal crossings at the U.S.-Mexico border are increasing this month, with U.S. Customs and Border Protection encountering far more migrants per day than during the summer months.
According to CBP data reported by NBC News, border officials encountered more than 7,500 migrants on Sunday alone, including 1,800 in Texas' Rio Grande Valley; 1,600 in Del Rio, Texas; 1,500 in Tucson, Arizona, and more than 1,000 in El Paso, Texas.
The number of border crossings increased week after week through September after a summer lull, although traffic remains below the record 10,000 per day reached in May. President Biden's administration had touted the summer's lower numbers as proof of the effectiveness of its border policy.
Fox News obtained drone footage of more than 2,200 migrants crossing the border near Eagle Pass, Texas, early Monday morning.
ILLEGAL CROSSINGS FROM TEXAS INCREASE AS FAMILIES WITH CHILDREN HIKE TO THE SOUTHERN BORDER IN LARGE GROUPS
"We remain vigilant and expect fluctuations, knowing that smugglers continue to use disinformation to prey on vulnerable individuals," CBP told the outlet. "CBP is working according to our plan and within our standard processes to rapidly decompress areas along the southwest border, and to screen and process migrants safely and efficiently for placement in procedures. immigration enforcement that complies with our laws."
VIDEO SHOWS TRAIN FULL OF MIGRANTS HEADED TO THE SOUTHERN US BORDER FROM MEXICO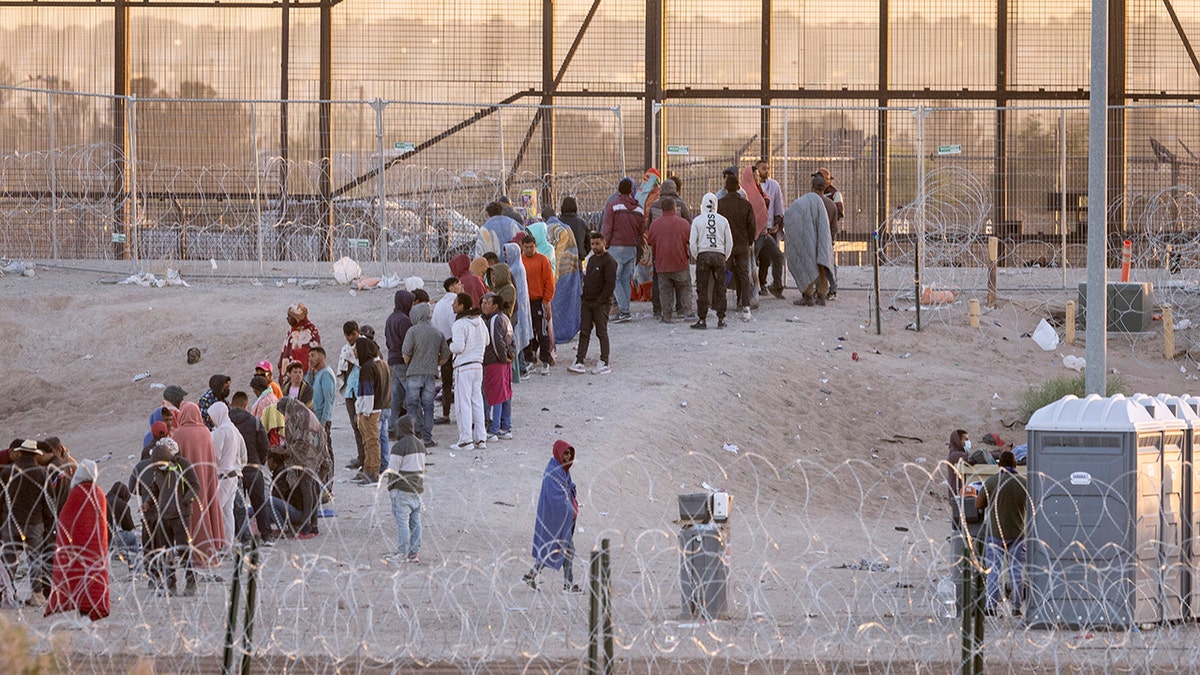 Sunday's figure of 7,500 comes after July saw an average of 4,300 daily crossings.
The CBP Field Operations Office in El Paso temporarily suspended cargo processing at the Bridge of the Americas (BOTA) port of entry on Monday. The agency did not specify a date for when it would resume normal operations, but only said it would do so "as quickly as possible."
BORDER PATROL SETS 'BOOKOUT' TARGETS TO BRING MIGRANT CUSTODY NUMBERS TO 'MANAGEABLE' LEVELS AMID NEW SURVIVAL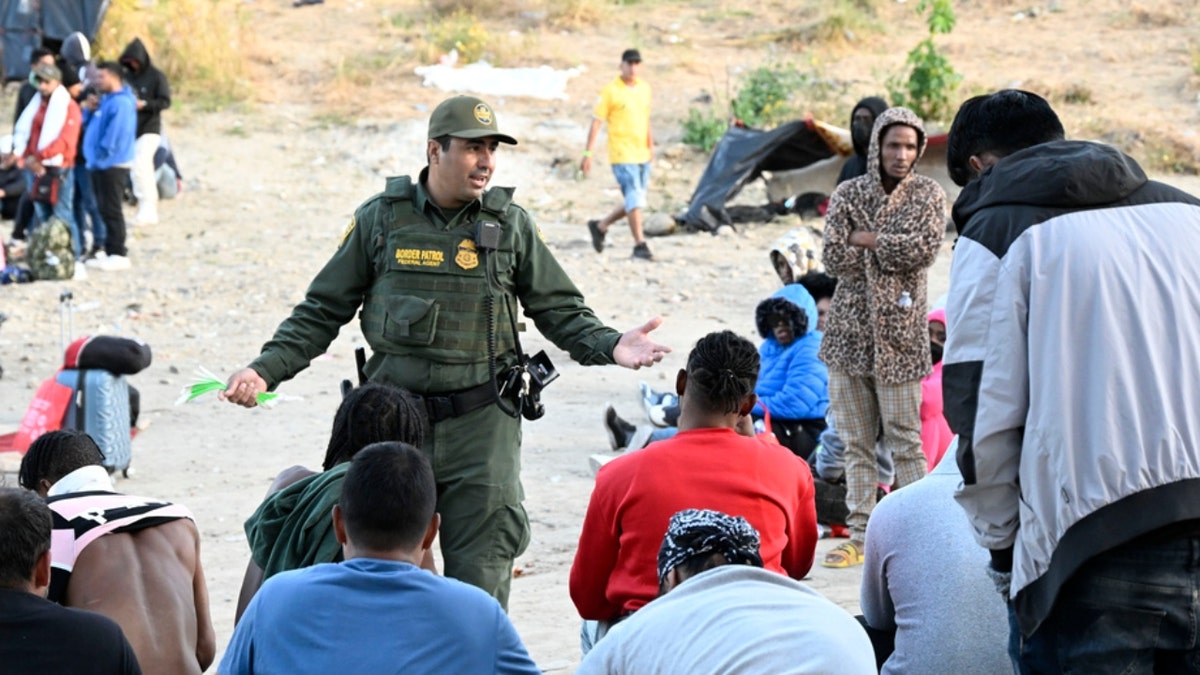 CLICK TO GET THE FOX NEWS APP
"The temporary suspension of BOTA will allow CBP Office of Field Operations officers to assist US Border Patrol in processing noncitizens arriving between ports of entry, including vulnerable populations such as families and unaccompanied children," CBP said in a statement. "CBP regularly plans and executes emergency measures, like this, to support the agency's overall mission and ensure the safety and well-being of individuals in the agency's custody.
Fox