France
How many cases in your area?
Covid-19 infections in the UK have continued to rise, the latest weekly figures from the Office for National Statistics (ONS) suggest.
Around 1.3million people are believed to have had Covid in the past week, an increase of around 25% on previous figures. This is the largest week-over-week percentage increase since early July, during the last wave of Omicron infections.
This represents about 2.1% of the population (about one in 50 people), compared to about one in 60 the previous week.
Covid infections rose in England and Northern Ireland, while the trend was uncertain in Wales and Scotland.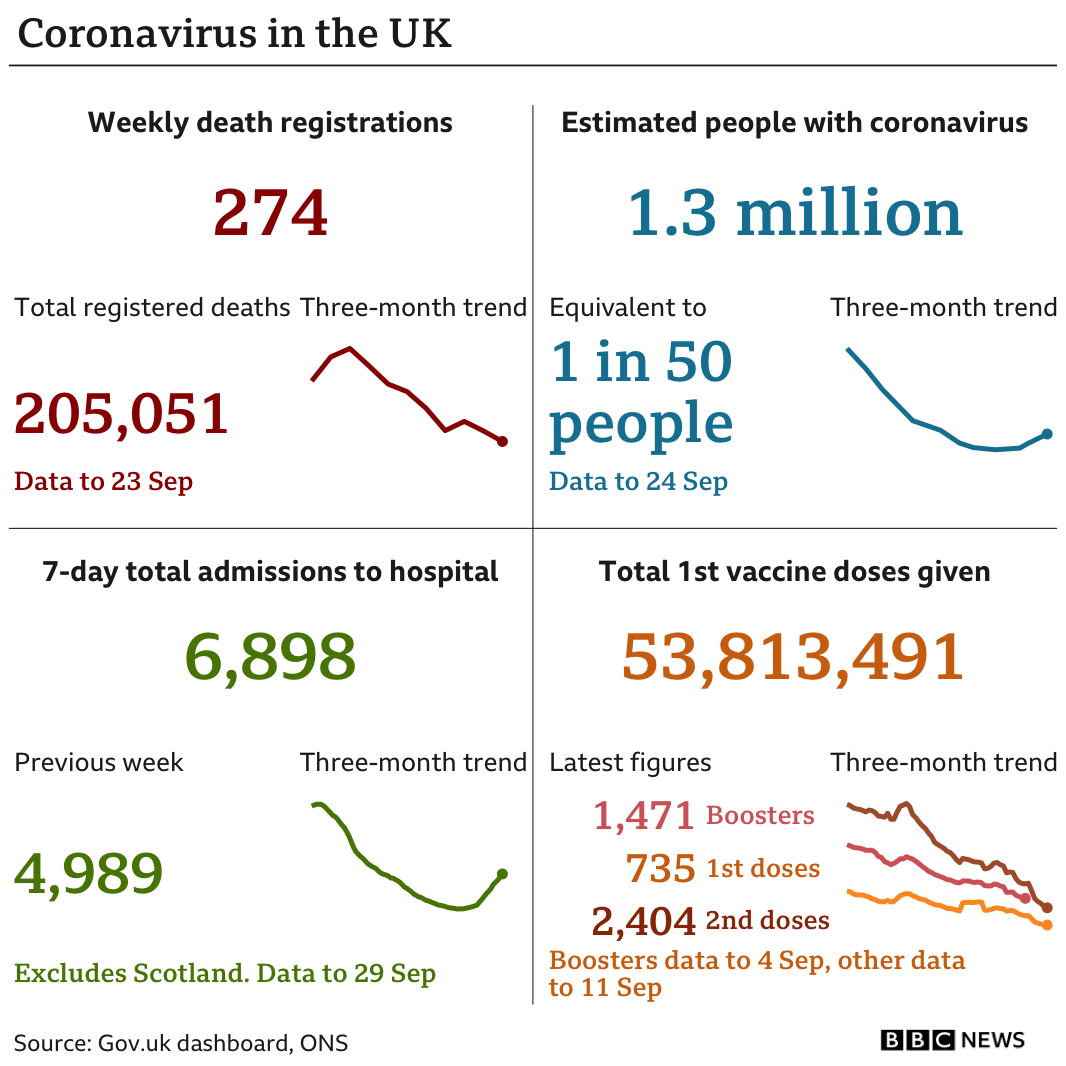 In the UK, more than 200,000 people have Covid-19 on their death certificates, while around 190,000 people died within 28 days of testing positive for Covid.
So far, the Covid vaccination program has reached more than nine in 10 people aged 12 and over with a first dose.
More than five million people, or around 22% of people aged 50 and over in England, have now received a booster vaccination in the autumn.

The latest estimates on Covid infections for the week ending September 24 for England and Scotland, and September 26 for Wales and Northern Ireland, showed a 25% increase on to previous weekly figures, with around one in 50 people infected.
The increase was most pronounced in Northern Ireland, where infections rose to one in 40 people, from one in 80 the previous week.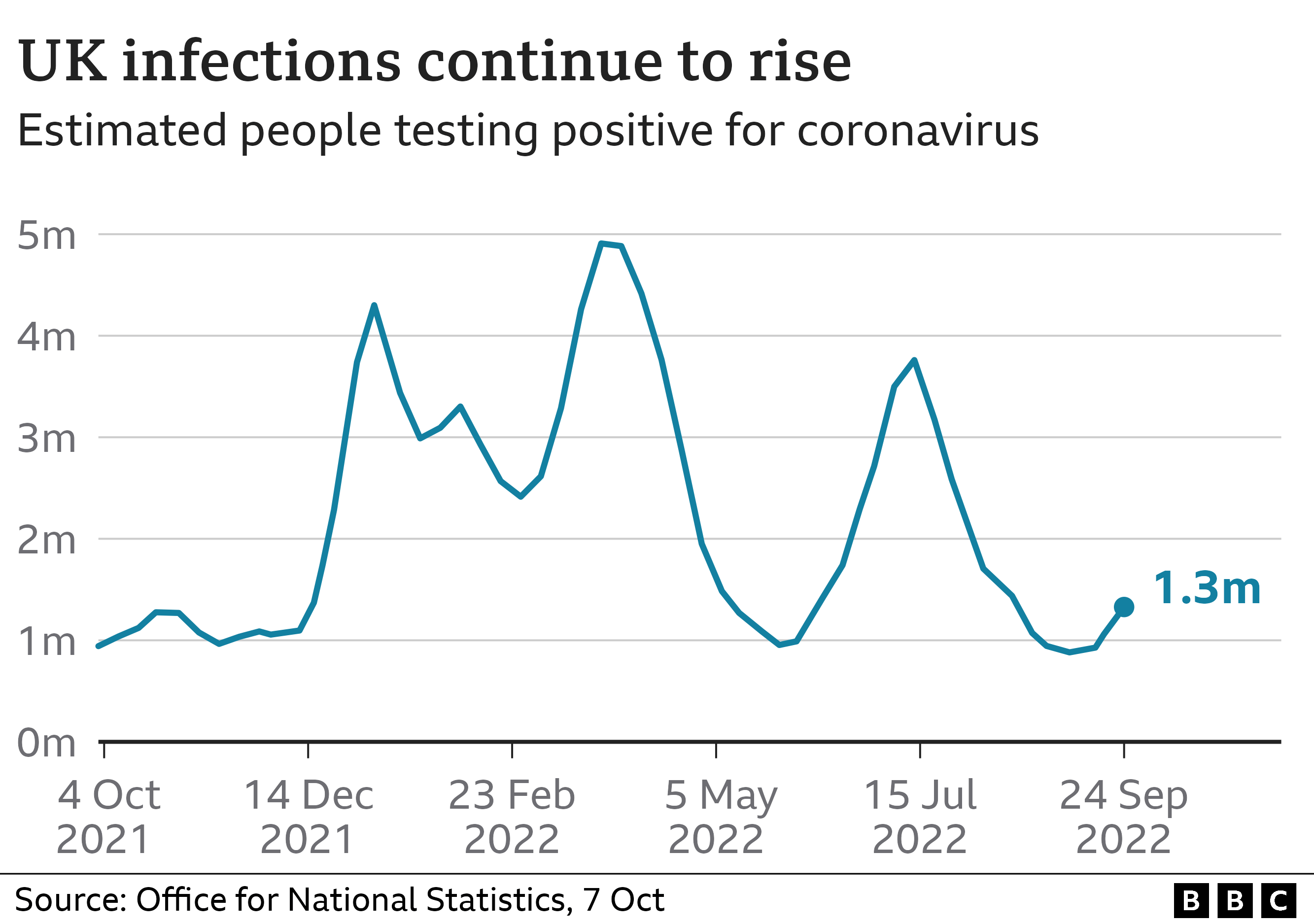 The percentage of people testing positive for Covid has increased in all parts of England, according to the ONS.
All age groups in England from the age of 35 have seen an increase in infections over the past week. An increase has also been seen in children in England aged two to sixth grade. The trend was uncertain for the other age groups.

As of September 29, government figures for the whole of the UK show 8,683 people with coronavirus were in hospital, up from 6,635 a week earlier. These are the latest figures available for all UK nations.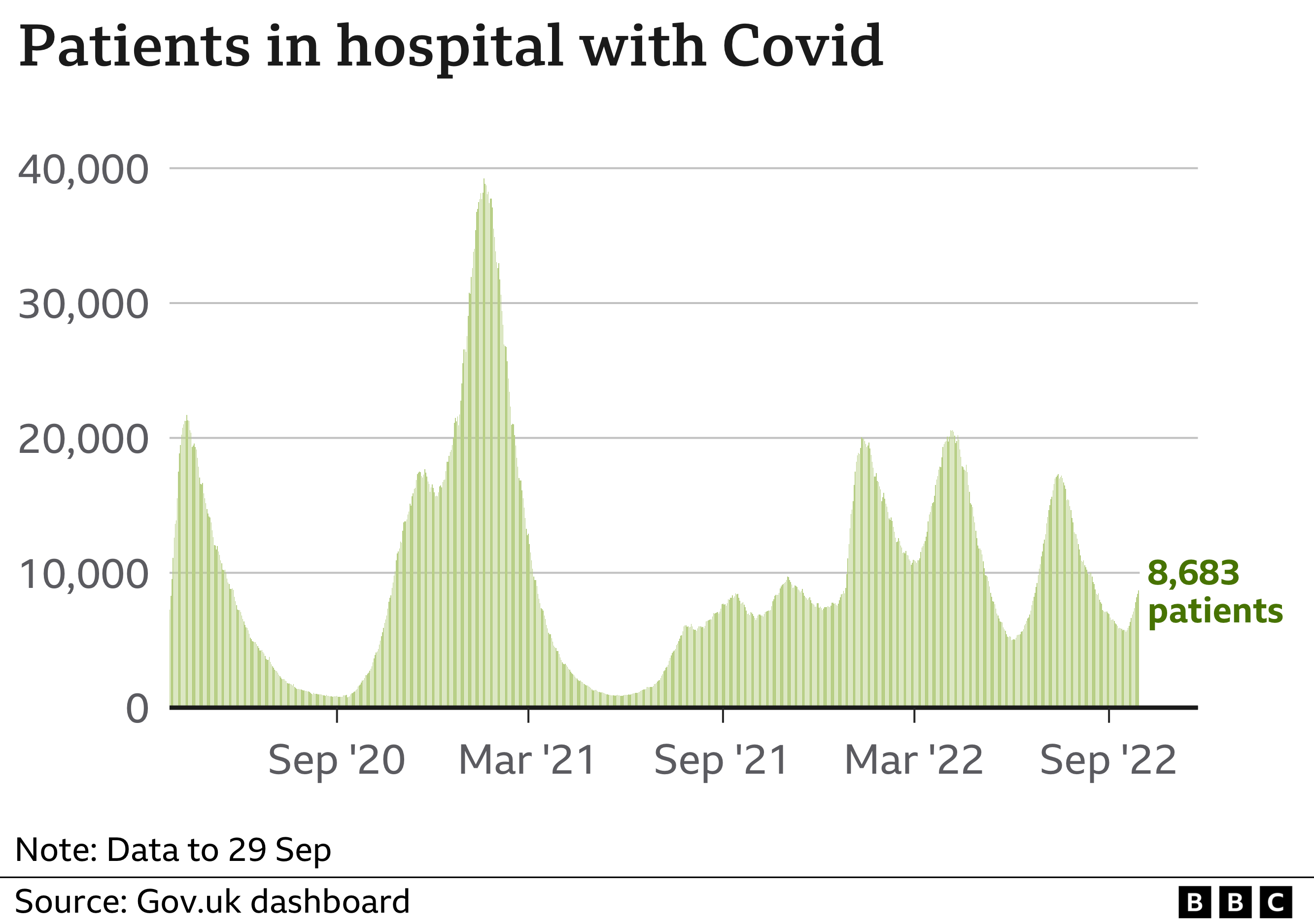 More recent figures for England show 9,631 people in hospital with coronavirus as of October 5, up from 7,024 the previous week.
Hospital admissions for coronavirus were around 1,300 a day as of October 3 in England, up from around 2,000 in early July.
The proportion of people treated for very serious infections requiring intensive care remains lower than at the start of the pandemic, as vaccinations continue to protect people against serious illnesses.

In the week of September 23, there were 274 new Covid death registrations in the UK.
These include all deaths where coronavirus was mentioned on the death certificate even though the person had not been tested for the virus.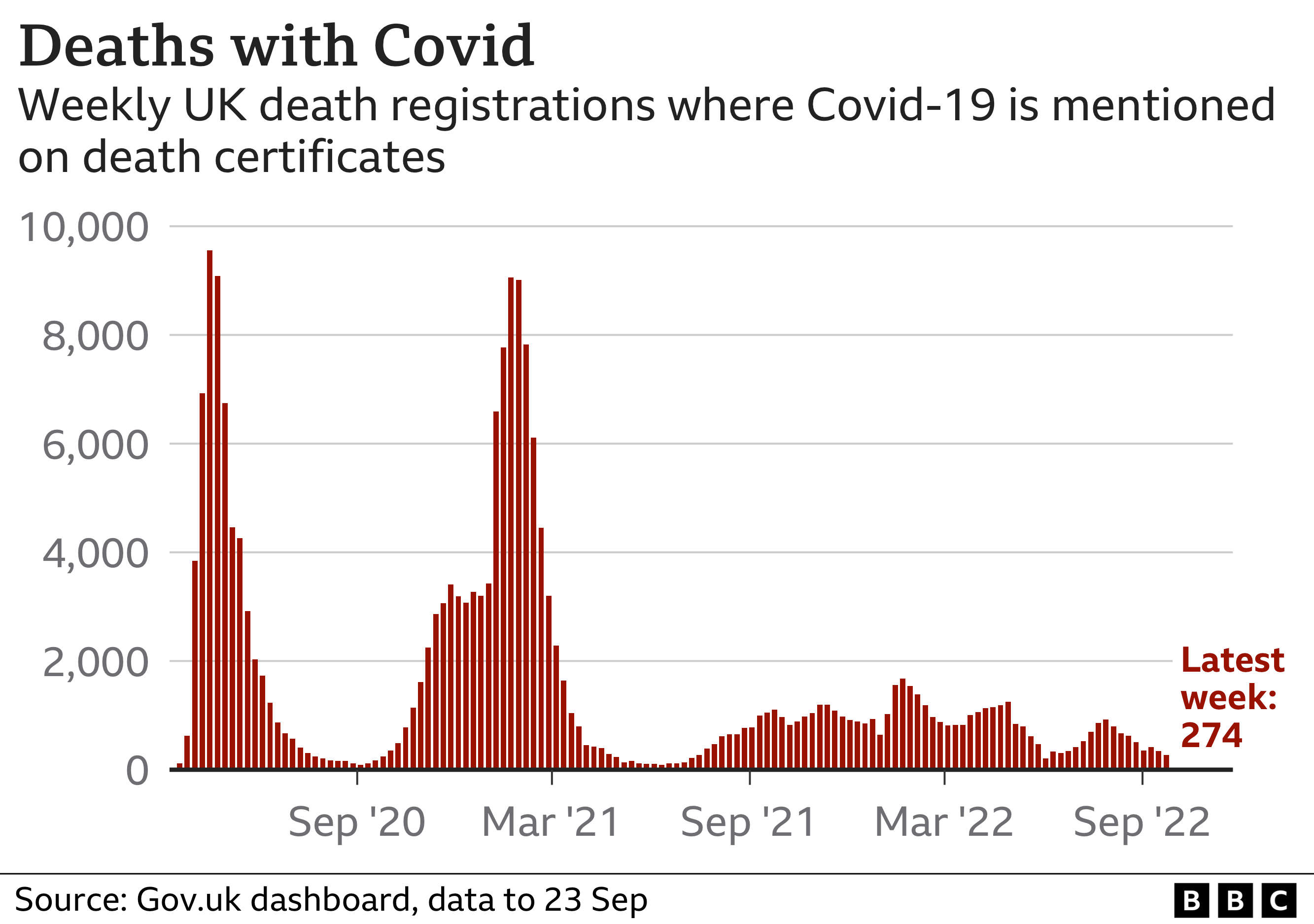 When looking at the total number of coronavirus deaths, official figures count deaths in different ways, each giving a different number.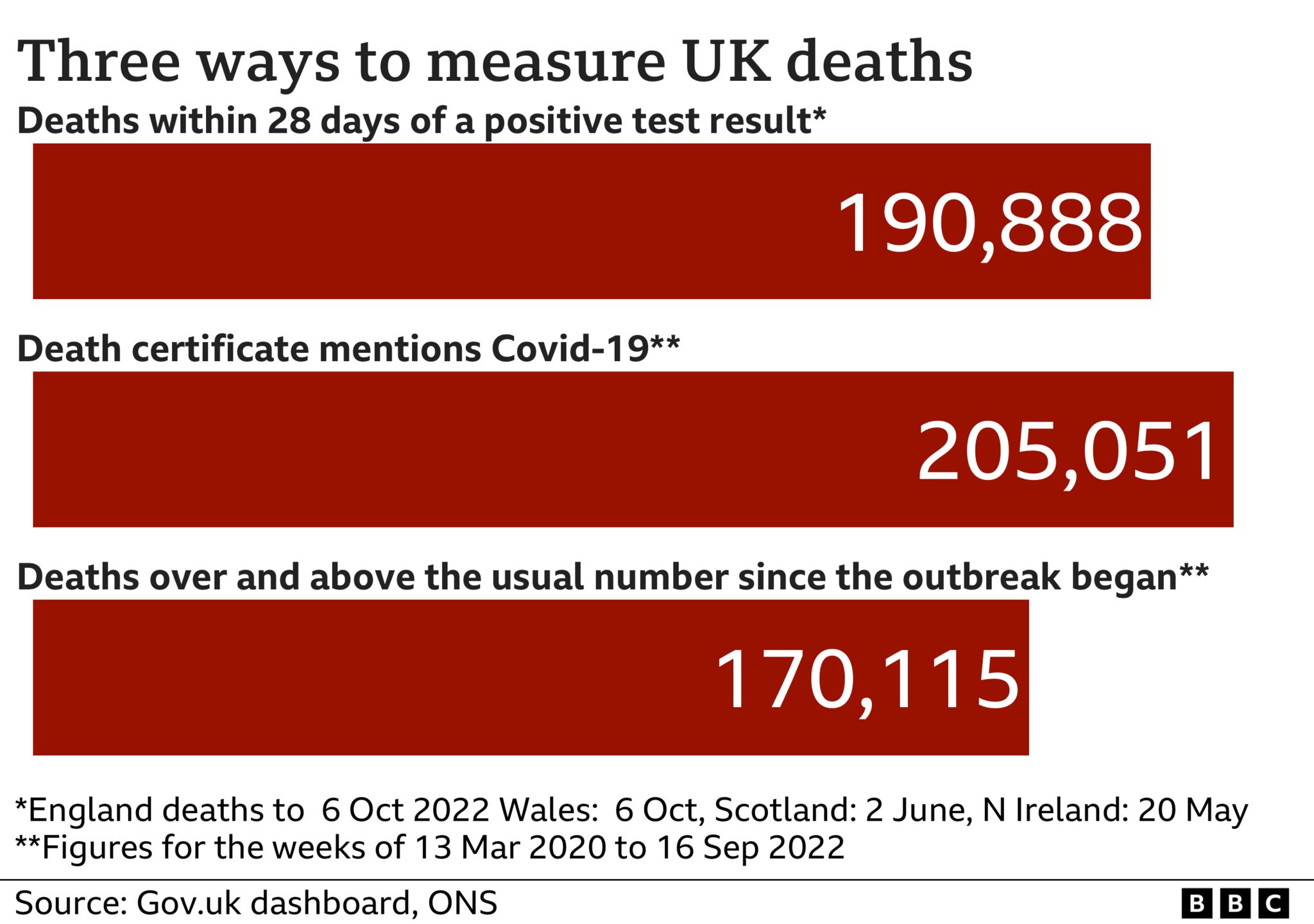 Government figures count people who died within 28 days of testing positive for coronavirus. This figure is over 190,000, although Scotland and Northern Ireland have stopped reporting this measure.
According to a tally of death certificates that mention Covid-19, the death toll from the virus has climbed to more than 205,000.
The third measure counts all deaths beyond the expected number since the start of the pandemic – that figure was around 170,000 as of September 16. We sometimes speak of excess deaths above the long-term average.

Vaccine rollout continues
More than 53 million people, or around 94% of people aged 12 and over in the UK, have now received a first dose of the vaccine.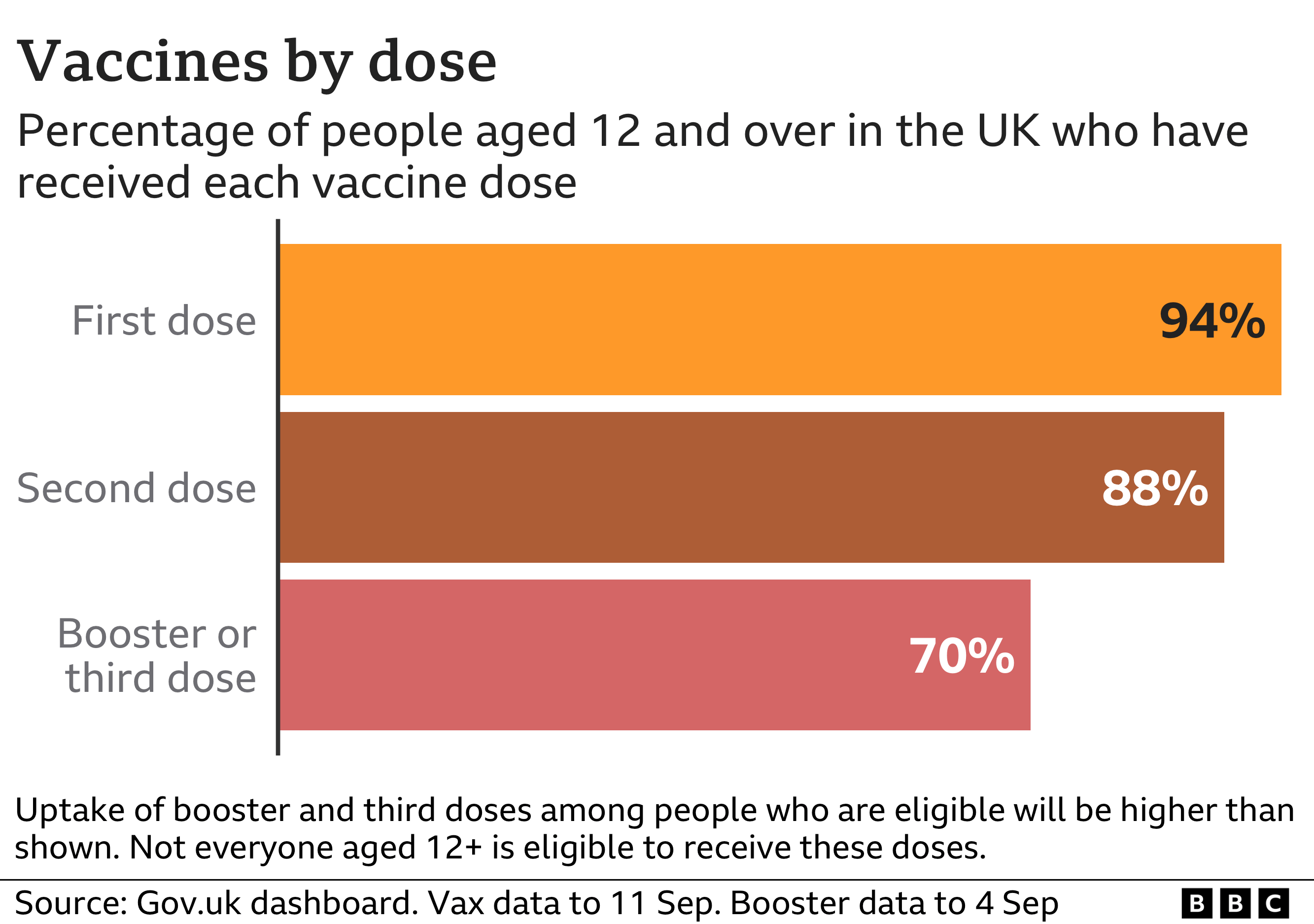 The number of people who have received a second dose of the vaccine exceeds 50 million, or 88% of people aged 12 and over.
So far, more than 40 million booster doses have been administered across the UK.

To note: We have removed the search and interactive map that previously appeared on this page. This is due to a combination of reduced testing, changes to rules on when testing is done and changes to the data available in the government's coronavirus dashboard.
More on this story
What is the direction for Covid in the UK now?

Who can benefit from a Covid reminder this fall?

Who can still benefit from free Covid tests?

Covid map: Where are the highest cases?
www.bbc.co.uk
The article How many cases in your area? appeared first on zimo news.
zimonewszimonews Trans
Not all news on the site expresses the point of view of the site, but we transmit this news automatically and translate it through programmatic technology on the site and not from a human editor.