Grimsby has announced the return of Paul Hurst as new manager for a three-year contract.
The 46-year-old, along with his longtime assistant Chris Doig, has signed a deal to replace Ian Holloway at the Mariners until June 2023.
Hurst brought Grimsby back to the English Football League in 2016 in his first stint with the club, which lasted five and a half years, before also taking over Shrewsbury, Ipswich and Scunthorpe.
Hurst, whose new side are third in Ligue 2, told the official Grimsby website: "It's a little surreal to be back. It brings back a lot of good memories.
"It's great to see a lot of familiar faces still here and I enjoyed it. Not much has changed, a lot of faces are still the same, but it can be positive.
"No one wants to see the club they are in. There is no doubt that it is a perilous position.
"There's no point in hiding this fact and having played a big part in helping the club get back into the league, I hope I can play a big part in ensuring that we are still there at the end of the season."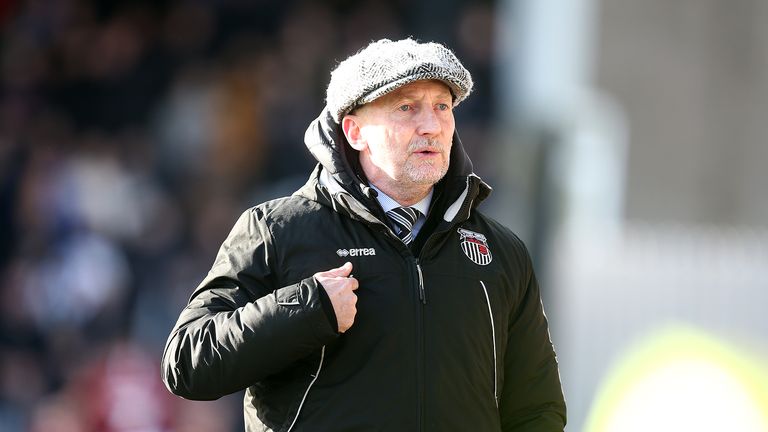 Holloway resigned as boss last week and blamed his departure on the "inappropriate" actions of the club's potential new owners, led by Tom Shutes, saying they had contacted him directly on several occasions.
President Philip Day said: "The consortium has been involved and consulted on Paul's appointment and strongly supports the board's decision.
"As Paul identified, it will be necessary to recruit players in the next transfer window, I am happy that the consortium is again involved in decisions on this and we welcome the added value this will bring."