World News
GOP bill would stick veterans' health care plan to members of Congress to draw attention to VA failure
A Republican bill introduced this week would require members of Congress and their staff to seek health care from the Department of Veterans Affairs, a change aimed at forcing lawmakers to acknowledge long-standing issues with VA.
House and Senate lawmakers and staff are required to obtain health coverage through the Washington, DC Health Insurance Exchange, created under Obamacare. They have access to gold-level plans, which means they pay 20% of their health care costs while taxpayers cover 80%.
But, under legislation proposed by Rep. Warren Davidson, an Army veteran and Republican from Ohio, lawmakers and staff would receive VA care at VA facilities "as if those members and staff were veterans". Davidson says the goal is to make lawmakers more aware of the issues with the VA.
WATCHDOG CALLS ON JUDGE TO END VA 'STONEWALLING', IDENTIFY OFFICIALS BEHIND HEALTHCARE RESTRICTIONS
"Providing our veterans with the highest quality care is a bipartisan issue that nearly every member of Congress agrees on," Davidson said in a statement to Fox News Digital. "The VA is charged with fulfilling our nation's obligation to provide veterans with the health care benefits they have earned. To fulfill this obligation, the VA will require consistent and intentional congressional oversight.
"When I speak with veterans, they always stress the urgency of veterans' health issues, especially for mental health services," he added. "My bill will ensure that members of Congress have a stake in improving the VA health care system."
DEMOCRATS REFUSE TO EXAMINE 'UNACCEPTABLE' DELAYS IN VETERAN HEALTH CARE
The VA has come under intense scrutiny since 2014, when it became clear that it systematically underreported veterans' wait times for health care in order to create the impression that veterans received timely care. This practice has led to findings that some veterans have died while waiting long periods of time for VA care. And that prompted Congress to create a pilot program allowing some veterans to seek treatment outside of the VA.
Under former President Trump, the private care option was made permanent under the MISSION Act, but the Biden administration has been criticized for trying to downplay the private health care option. In a 2022 hearing, Republicans criticized VA Secretary Denis McDonough for redirecting a MISSION Act link from a webpage that educated veterans about their private care options to one that encouraged them to enroll in VA care.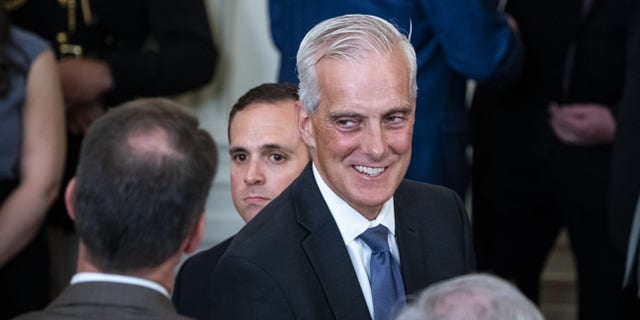 Sen. Dan Sullivan, R-Alaska, last year called it an example of "blatant bias" against the MISSION Act.
"Since I've been in Congress, I've supported the VA Mission Act, the VA Accountability Act, and the PACT Act," Davidson said. "These bills have increased access to care, expanded benefits and improved the quality of care. However, more needs to be done to improve VA."
SENATORS TRIP VA SECRETARY FOR TRAPPING VETERANS IN GOVERNMENT-RUN HEALTH CARE: 'BLATANT BIAS'
Veterans and veterans organizations continue to complain about wait times for care. By asking for federal documents, veterans groups and their allies have found evidence that the VA is re-generating data to make it appear that VA wait times aren't as long as they appear to be. are.
For example, they found that instead of measuring wait times from the day a veteran seeks care, the VA starts the clock when a VA "scheduler" begins the work of scheduling appointments. you, which can take weeks or even months after a veteran first seeks care.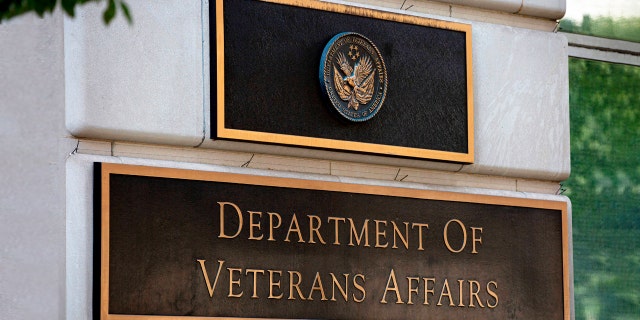 The onset of short wait times can make it harder for veterans to qualify for care outside of the VA. Under the MISSION Act, one of the factors that makes veterans eligible for private sector care is long wait times, and veterans groups say artificially short wait times prevent thousands of veterans get the care they need outside of the VA.
CLICK HERE TO GET THE FOX NEWS APP
Last year, Americans for Prosperity (AFP) sued the VA for access to documents detailing the VA's implementation of the MISSION Act. While a judge ordered the VA to produce those documents, AFP last month returned to a Washington, D.C. judge to ask him to produce more relevant documents, including documents that reveal which top executives of the VA are trying to limit the use of the MISSION law. .
Fox Gt
Not all news on the site expresses the point of view of the site, but we transmit this news automatically and translate it through programmatic technology on the site and not from a human editor.