World News
FIRE calls on George Mason students to stand up to censorship after calling for Youngkin's commencement speech to be canceled
A civil liberties group is urging students at George Mason University to respect differing views following their calls to remove Republican Virginia Governor Glenn Youngkin from the institution's commencement ceremony.
George Mason University announced last week that Youngkin would deliver the commencement address in May to the university's class of 2023, leading students to demand that the governor be banned from speaking or attending the ceremony.
The Foundation for Individual Rights and Expression (FIRE), a nonprofit group that aims to protect free speech on college campuses, is asking students to resist attempts to remove Youngkin as a rookie speaker and to engage instead with ideas they might disagree with.
"GMU students can disagree with Governor Glenn Youngkin and are free to voice their opposition through protests," FIRE program manager Anne Marie Tamburro said in a statement to Fox News Digital. "But calls for GMU to uninvite Youngkin are calls for censorship contrary to the intellectual development of students and to GMU's mission to 'embrace a multitude of people and ideas'."
GEORGE MASON UNIVERSITY STUDENTS LAUNCH PETITION AGAINST WELCOMING YOUNGKIN AS FIRST SPEAKER
"We encourage GMU students to resist censorship and to enter both their commencement ceremony and life after graduation with a willingness to engage with ideas they might disagree with. ", continued Tamburro.
FIRE has recorded more than 40 attempts to disinvite speakers from U.S. college campuses since the start of 2022, the majority of those efforts aimed at canceling conservative guests, according to the group's disinvite database.
Students started a petition at the university after it was announced to welcome Youngkin as a speaker for the May 18 commencement ceremony at EagleBank Arena. He would become the last sitting Governor of Virginia to address George Mason graduates, joining former governors Jim Gilmore, Mark Warner, Tim Kaine and Terry McAuliffe.
The petition, started by senior Alaina Ruffin, has more than 6,300 signatures early Tuesday morning.
"As a patriot and potential alumnus of George Mason University, I and my peers do not want the memories of our graduation day to be tainted by an individual who has harmed and continues to harm people it serves," Ruffin wrote on the petition. "On behalf of the GMU Class of 2023, we ask that you sign this petition and demand that the administration of George Mason University take appropriate action to ensure that Governor Youngkin does not attend or speak not at the spring 2023 launch event."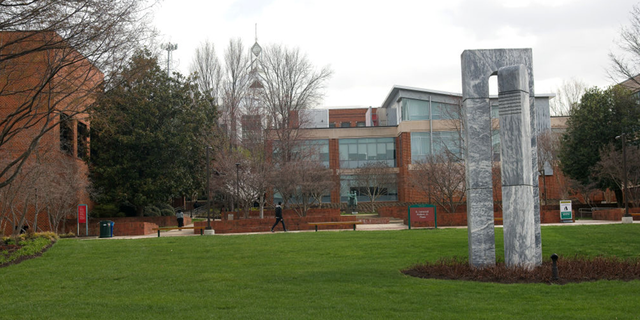 Ruffin appeared to criticize the governor's file in approving legislation on transgender issues and controversial school curricula. Youngkin's proposals include banning transgender students from using the restroom or participating in sports teams that don't match their biological sex, as well as banning critical race theory and sexually explicit books in the schools.
"The selection of a speaker who has passed anti-trans legislation, promoted the abolition of racial equity programs and restricted the availability of literature in public schools is an intentional target to historically marginalized communities including Mason," Ruffin wrote. "It is hurtful and disrespectful to the many students who continually shape the GMU community to bring in an individual who has also neglected the needs of Virginians."
"George Mason University prides itself on being one of the 'most diverse institutions in the Commonwealth'. Yet, by having Governor Youngkin as this year's keynote speaker, we believe the University is undermining its supposed values centering on student experiences and general well-being," she continued. "In pursuing its own desire to appease the powerful, the University, once again, has abandoned these principles. "
PENNSYLVANIA DEMOCRAT CALLS ON UNIVERSITY TO 'CANCEL' SPEAKERS WHO QUESTION TRANSGENDER IDEOLOGY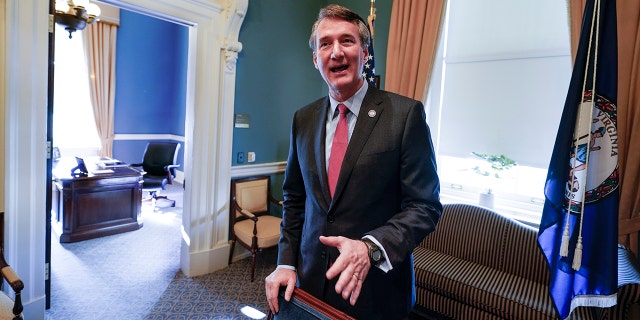 CLICK HERE TO GET THE FOX NEWS APP
The university's student government also released a statement opposing Youngkin as the keynote speaker.
"The Youngkin administration has supported and created policies attacking transgender youth, racial and ethnic minorities, and LGBTQ+ people," student government leaders wrote in a press release. "George Mason University's current motto is 'to foster diversity, equity and inclusion'; however, the actions of the Youngkin administration demonstrate their commitment to the opposite. Welcoming Glenn Youngkin to our spring debut is not only a betrayal of every minority group on campus, but it also amplifies their hypocrisy and dishonesty on the part of Mason's administration itself."
George Mason University President Gregory Washington said in announcing Youngkin's upcoming speech that the Governor's "commitment to lifelong learning and his entrepreneurial spirit are what we cultivate among all our graduates.
Fox Gt
Not all news on the site expresses the point of view of the site, but we transmit this news automatically and translate it through programmatic technology on the site and not from a human editor.