World News
EU must not 'fail Ukraine' in 'decisive' weeks ahead – Michel — RT World News
The President of the European Council called for more arms deliveries to Kyiv and new sanctions against Russia
The EU should not "to fail" Ukraine faces a decisive moment in the conflict with Russia in the coming weeks, said European Council President Charles Michel.
Kyiv expects the EU "keep the pressure on the Kremlin" with sanctions and provide military aid, the senior official told reporters after returning from a trip to Ukraine. The interview was published Monday by Spanish newspaper El Mundo.
"The next two or three weeks are decisive" said Michael. "What happens in 2023 – and much of that will depend on the weeks ahead – is what will define our future. We must stand by Ukraine and give it all the support it needs. We cannot disappoint them.
He acknowledged that doing what Kyiv wants has sometimes been difficult for EU member states. Agreeing on sanctions has been a challenge, and members are now at an impasse over the idea of ​​sending main battle tanks to Ukraine.
Michel insisted that despite this, the EU remains united and that the views of each nation must be respected. Germany in particular, he added, "has played and plays a key role", and is a major arms supplier to Ukraine.
Poland and other EU countries want to supply German-made Leopard 2 tanks to Ukraine. Berlin, however, did not officially give the green light to these deliveries and did not decide to send the tanks on its own. German Chancellor Olaf Scholz would have liked the United States to lead by example and send its tanks to Ukraine first.
In the interview with El Mundo, Michel described aid to Ukraine as vital for the EU, saying that "There can be no free and secure Europe without a free and secure Ukraine."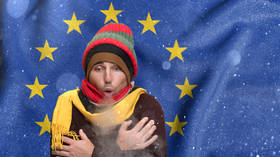 But despite Kyiv's demands to be fast-tracked to full EU membership, Michel said there could be no shortcuts. He suggested changing the meaning of "fast lane" instead.
"If that means changing rules and procedures, no, because we believe in and defend the rule of law. But if that means both sides speeding up the work, following the rules step by step, then of course," Ukraine's candidacy can be fast-tracked, he said.
Moscow has said it will not accept any outcome to the Ukraine crisis that does not resolve its main security concerns, and that arming kyiv with increasingly advanced weapons will only prolong the conflict and increase the risk of nuclear escalation.
Some EU countries, such as France, have said that any future security architecture in Europe will have to address Russia's concerns to be viable.
rt Gt
Not all news on the site expresses the point of view of the site, but we transmit this news automatically and translate it through programmatic technology on the site and not from a human editor.