France
Disability benefit cuts in hospital branded unfair
Disability benefit cuts in hospital branded unfair
Thousands of people with disabilities have had their benefits suspended during extended hospital stays under a rule that charities say penalizes the most vulnerable.
It comes after the withdrawal of a court case which was intended to challenge the legality of the so-called hospitalization rule.
An affected family has lost over £5,000 in benefits while their disabled son is in hospital.
The government says it costs the state twice to pay for patient benefits.
Under the rule, people applying for Personal Independence Payment (PIP) have their payments suspended if they receive hospital care for 28 days or more.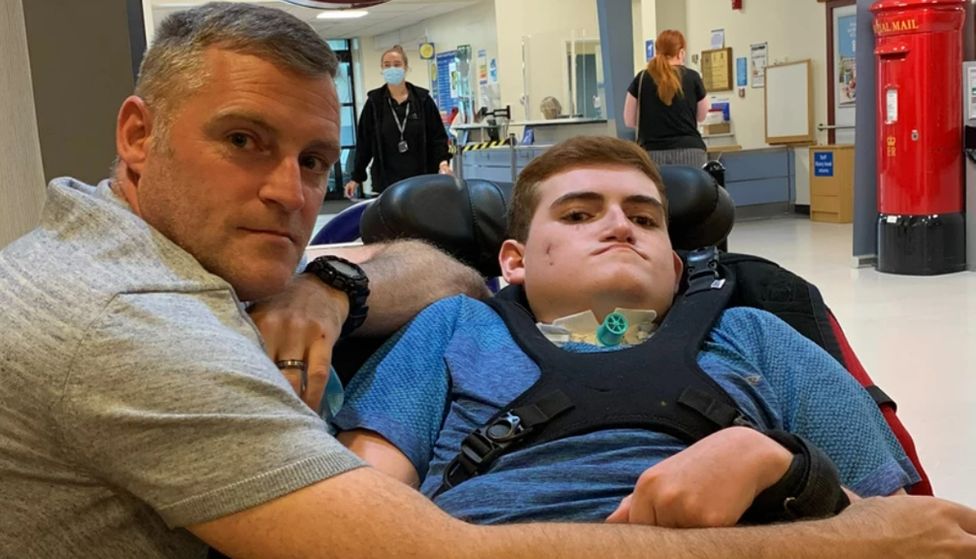 Cameron Mitchell, 21, of Carlisle, cannot walk or talk, has seizures and muscle spasms and is being fed through a tube. He has the mental age of a baby of about six months.
Mr Mitchell received PIP and his mother and carer – Nicola Clulow – received carer's allowance.
In December 2020, Mr Mitchell was admitted to the Royal Victoria Infirmary in Newcastle, with sepsis, multiple organ failure and pneumonia.
He remained hospitalized for 185 days, before moving to a hospice. He was sent home in June 2022.
Ms Clulow – communicating on behalf of her son – said benefit payments were halted while Mr Mitchell was in hospital, an hour and a half drive from the family home.
Meanwhile, hospital staff asked him to spot when Mr Mitchell was about to have a seizure, interpret his pain, feed him through a tube and be available around the clock to help him heal him when asked.
The family said they lost more than £5,000 in benefits while spending around £100 a week on food and transport.
"We had to struggle to make sure all of Cameron's needs were met. Meeting Cameron's needs is not a 'choice' – it is a requirement to protect him and enable him to live a dignified life," Ms Clulow said. said.
The family had sought a judicial review of the current regulations, but the case was withdrawn.
Dan Scorer, policy manager for learning disabilities charity Mencap, said people with multiple profound learning disabilities (PMLD) were "more likely to break the 28-day rule ".
Mr Scorer said the charity would continue to work with those affected to "challenge its fairness".
Jonathan Beebee, professional lead for learning disabled nursing at the Royal College of Nursing, said people with PMLD have "complex and unique communication needs".
"They often rely on close relationships with people who know them well to understand and interpret what they are expressing," he said.
"These communication needs cannot be replaced by hospital staff when they are admitted to hospital, and their caregivers cannot stop caring. If they do, their needs will likely be overlooked. »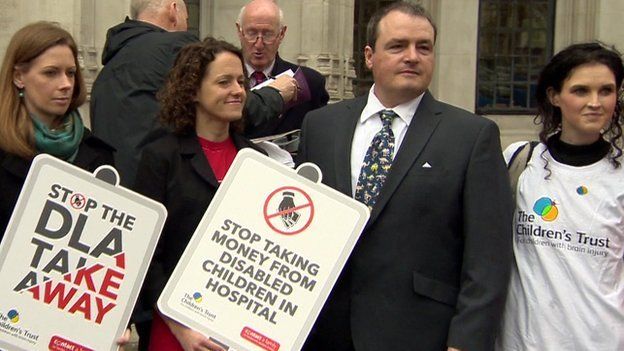 Activists seeking to overturn the "hospitalization rule" cite the case of Cameron Mathieson.
Cameron was five when his Disability Living Allowance, the benefit that PIP replaces, was stopped after spending more than 12 weeks in Alder Hey Hospital in Liverpool.
Cameron Mathieson's family fought on and won a four-and-a-half-year legal battle that went to the Supreme Court.
The judges agreed that the Department for Work and Pensions (DWP) had been "grossly unfair" when it stopped its payments.
Cameron, from Warrington, Cheshire, died in 2012. He suffered from cystic fibrosis and Duchenne muscular dystrophy, among other conditions.
Cameron's father, Craig Mathieson, said: 'The state is trying to claw back the money it never spent in the first place because it was never true that the needs of people with disabilities were satisfied by the state during their hospitalization. »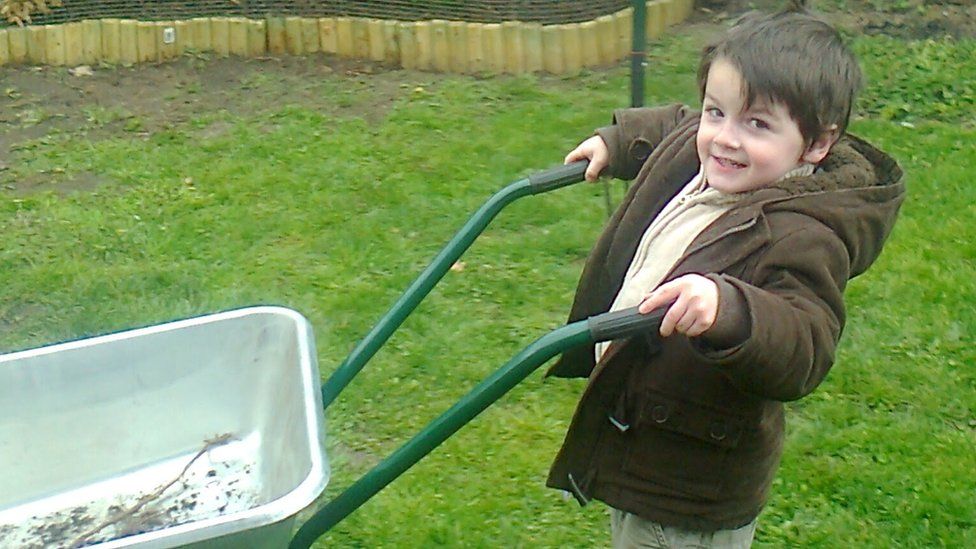 The BBC Shared Data Unit has analyzed figures released under the Freedom of Information Act over the past three years.
Rheian Davies of the charity Mind highlighted two situations where people with mental health conditions in hospital would still need payments.
The Mental Health Act allowed those covered by the article to be absent from hospital, she said. Without financial support, it may be difficult for them to pay for necessary services such as transportation.
The DWP said it was possible to pay a daily rate to someone in this position.
Second, Ms Davies said the hospitalization rule affected people in long-term placements in community hospitals, who were denied the same financial support as those living at home or in a residential facility.
The DWP said it was "committed to ensuring that people with disabilities receive all the support to which they are entitled".
A spokesperson said it was a "long-standing rule" not to pay people hospitalized for more than 28 days "to avoid a double provision of public funds".
Suspensions "still constituted a very small proportion of the overall PIP workload," they said.

Learn more about this story
The Shared Data Unit makes data journalism available to news outlets across the media industry, through a partnership between the BBC and the News Media Association.
For more information on the methodology, Click here. For the complete dataset, Click here. Learn more about local news partnerships here.
Additional data analysis by Molly Wilshaw
More on this story
Hope for legal challenge over benefits of 'hospital rule'

Family wins decision on hospital benefits

Terminally ill people who died before benefits were paid
Related Topics
Department of Work and Pensions
Disability
Mental Health
www.bbc.co.uk
The article Benefit cuts for people with disabilities in hospital slammed as unfair appeared first on zimo news.
zimonewszimonews Trans
Not all news on the site expresses the point of view of the site, but we transmit this news automatically and translate it through programmatic technology on the site and not from a human editor.