News
Dillian Whyte calls on WBC to order Deontay Wilder to face him in world title fight in place of Tyson Fury | Boxing News
Dillian Whyte has urged the WBC to order a world title fight against Deontay Wilder as a resolution, with Tyson Fury's fight against the American to be postponed.
Whyte currently holds the "provisional" WBC belt, but called on the governing body to install him as a full WBC heavyweight champion after Fury's defense of the WBC title against Wilder on July 24 was upset amid reports of a Covid-19 epidemic.
Tyson Fury and Deontay Wilder's next fight will be postponed until October due to a Covid-19 outbreak in the Champions Camp, US reports show

– Sky Sports Boxing (@SkySportsBoxing) July 9, 2021
The Brixton man referred to a similar move by the WBC, which previously changed Vitali Klitschko's status to allow for a fight between Bermane Stiverne and Chris Arreola before Wilder began his own WBC title reign.
"That's why they have the interim champion," Whyte said Air sports.
"When things like this happen and the fights fail and the champion is injured or cannot fight, or for some reason cannot defend the title, then the interim champion steps up.
Make me a world champion, I will fight Wilder as a world champion, and the winner will fight Tyson Fury, and the winner will fight Anthony Joshua for the undisputed.
"That's how Wilder became champion in the first place. Remember Vitali Klitschko couldn't defend the title because he was in the process of becoming mayor, and they made him champion emeritus and did the other belt for Stiverne to fight Arreola and then Wilder for, so it's a similar sort of thing.
"Make me a world champion, I will fight Wilder as a world champion, and the winner of this one fights Tyson Fury, and the winner of this one fights Anthony Joshua for the undisputed."
"This is where everything is solved in one action."
Whyte endured a frustrating wait for a WBC title fight, despite being ranked as the No.1 contender for an extended period of over 1,000 days, a position which was strengthened when he regained the WBC provisional belt with a destructive victory over Alexander Povetkin in March.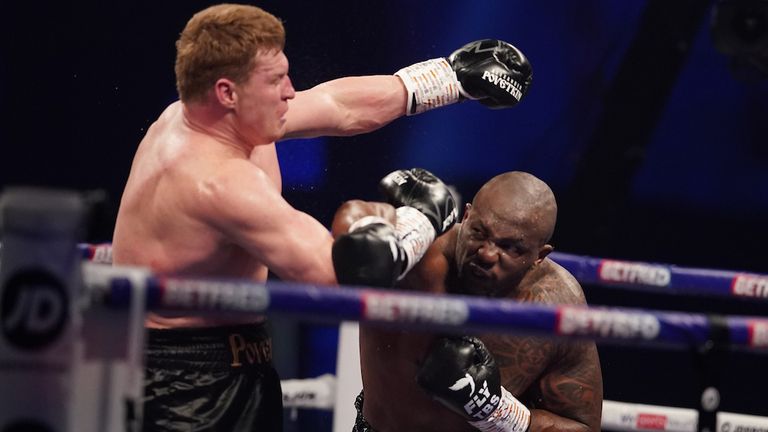 "The only way Wilder can fight me is if I'm a world champion," Whyte said. "If the WBC makes me the world champion and orders Wilder to fight me, we can fight.
"I've always tried to be the solution from the start of my career. I will fight anyone. I don't care about all this politics. All I want is to fight.
"Tyson Fury has held all the titles but has never defended any of them. It's been a year and a half since he won the WBC belt and still no fights in sight. Just apologies. What's going on. it? a joke!
"The WBC should make Fury champion in recess like they did Devin Haney, give me the belt, get me in position, and I'll fight. I'll fight all these guys.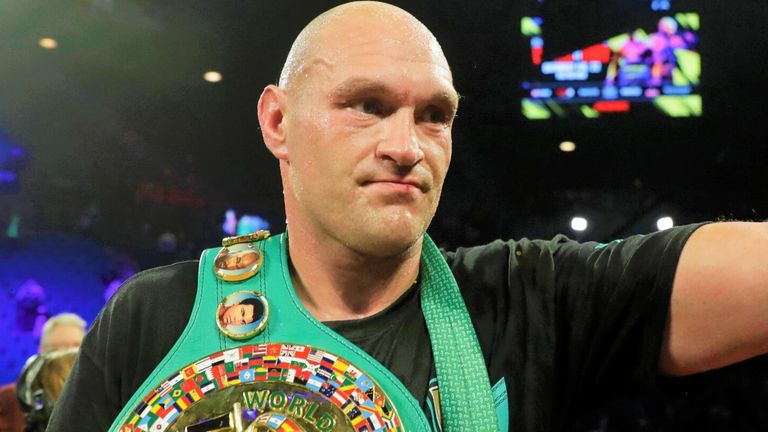 "I've fought and beaten more of the WBC top 15 than Fury and Wilder combined. They should [The WBC] one hundred percent are doing the right thing.
"There's been a lot of inactivity with the title. It's the worst the WBC title has ever been. The WBC heavyweight title has been a mess for years now. There have only been five fights against three opponents in four years. It's ridiculous! "