World News
Democrats have inhumane and indefensible positions on life
NEWYou can now listen to Fox News articles!
Wednesday's passage of the Born-Alive Abortion Survivor Protection Act in the House of Representatives drew a predictable but inexplicable chorus of criticism from pro-abortion Democrats.
Former House Speaker Nancy Pelosi, D-California, called the bill an "extreme anti-choice agenda." Senate Majority Leader Chuck Schumer, DN.Y., echoed Pelosi's sentiments, suggesting that the vote to protect babies born alive after failed abortions represented "extremist views on women's health."
Ironically, it is the abortion industry leftists who represent the most extreme positions on one of the burning issues in America today. In fact, the NRA supports more restrictions on guns than leftists on abortion. Abortion zealots are absolute in their defense of a so-called right to end the life of children in the womb. They support infanticide and don't even apologize for doing it.
The 210 Democrats who voted against medical care for newborns hold an inhumane, inconceivable and indefensible position. Rep. Suzanne Bonamici, D-Ore., who voted against the bill, called the bill "extremist, dangerous and unnecessary."
FORMER PUSSYCAT DOLLS STAR REVEALS WOMEN TRAUMATE ABORTION. HERE IS MY STORY
Try saying that to the newborn baby struggling to breathe on a table after a near abortion.
I have to ask: what's so extreme about forcing doctors to treat a baby?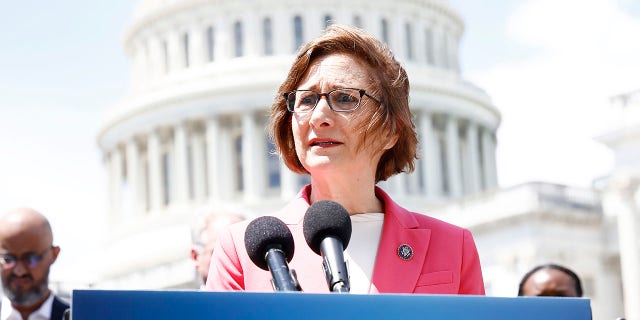 Bonamici is essentially suggesting that if a woman or her doctor wants to be able to kill her child, it doesn't matter if the child is inside or outside her womb. And never mind the Hippocratic Oath, which physicians take and swear to uphold, including the pledge to "do no harm or injustice" to patients.
Since Roe's overthrow last June, a state-by-state battle for life has swept the country. Nearly half of the states have or will have protective measures for unborn children, or even total bans on abortion. But HR 26 enshrines in law a fundamental federal civil right of action for parents, ensuring that doctors won't simply turn their backs on innocent, helpless newborns.
CLICK HERE TO GET THE AVIS NEWSLETTER
Abortion debates have raged for more than half a century in America. Politics is inherently controversial and bitter partisan battles have become the norm. But what kind of country have we become when a near majority of elected officials support the cold-blooded killing of innocent babies – even newborn babies? The same people who vote to protect seals and bald eagle eggs have no problem with a doctor leaving fully formed, breathing babies to die on a cold table.
The battle to protect innocent lives has been going on for so long that the left's talking points are downright predictable and consistently wrong. Abortion rights advocates routinely use sweet words to describe the dark acts associated with the murder of unborn children. As we did last week, we'll hear from leftists talking about women's "reproductive health" or supporting a "pro-choice" agenda. But ultimately, they support the unfettered killing of innocent children in the womb, precious infants who will never see a sunrise or Earth's blue skies.
CLICK HERE TO GET THE FOX NEWS APP
Those of us in the pro-life community are determined to uphold the sanctity of life and work tirelessly to serve mothers who often find themselves in what seems like an almost impossible situation. We know from our research that many women choose to have an abortion because they feel alone and helpless. In fact, there is an army of people willing to help them during and after their pregnancy.
I applaud the passing of HR 26, and believe this victory makes it clear that lawmakers who continue to advocate for the protection and expansion of abortion are finding it increasingly difficult to hide from their untenable positions. and indefensible.
CLICK HERE TO LEARN MORE ABOUT JIM DALY
Fox Gt
Not all news on the site expresses the point of view of the site, but we transmit this news automatically and translate it through programmatic technology on the site and not from a human editor.