NEWYou can now listen to Fox News articles!
The 4th of July weekend started violently in Chicago Friday with 22 people shot, four fatally, all within 20 hours, according to Chicago police.
Only a suspect and a person of interest have been taken into custody.
"We must remember every day on every watch, our brave men and women of the Chicago Police Department are literally risking their lives for our safety," Mayor Lori Lightfoot said at a news conference Friday, reminding residents of "say thank you" to the officers.
CHICAGO POLICE OFFICER IN SERIOUS CONDITION AFTER BEING SHOT BY CONVICTED FELLOW, OFFICIALS SAY
Chicago Police Department (CPD) Superintendent David Brown said July 4 weekend was a "big weekend" and July was "very difficult" in terms of public safety.
"There's no reason everyone can't enjoy the holidays and the safety of every event. Parents, please know where your kids are," he said. "Don't leave them to the government to be the parents of your children. We need you parents please to help us keep your young ones safe."
Around 2 a.m. Friday, a mass shooting occurred outside a downtown business on the 400 block of S. Wells Street. Five male victims got into a verbal argument with the assailant, who pulled out a handgun and fired multiple shots at the five victims, two of whom were pronounced dead.
FOX NEWS ANALYST GIANNO CALDWELL REMEMBERS HIS BROTHER, 18, FATALLY SHOT IN CHICAGO: 'ALL I WANT… IS JUSTICE'
The two deceased victims were a 29-year-old man who was shot in the left side of the head and a 25-year-old man who was shot in the chest. Authorities transported both victims to hospitals, where they were later pronounced.
Other victims include another 29-year-old man, a 35-year-old man and a man of unknown age, all injured and in good condition.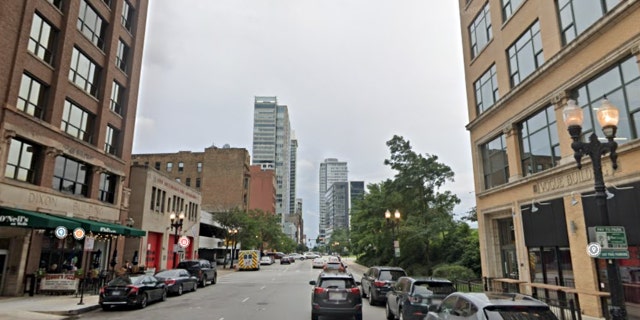 Half an hour later, a 15-year-old boy was shot in the left leg and left buttocks on the 5900 block of S. La Salle Street.
Later Friday morning, just before 8:30 a.m., a uniformed Chicago police officer was shot multiple times in the 1300 block of W. Taylor Street. Authorities arrested a suspect and transported him to an injured officer at a nearby hospital, where he remained in "serious but stable" condition.
FOX NEWS ANALYST GIANNO CALDWELL RIPS CHICAGO'S 'SOFT-ON-CRIME' POLICIES AS BROTHER'S KILLER REMAINS AT GENERAL
Around 3 p.m., a 17-year-old girl was fatally shot in the chest in a commercial parking lot by a suspect who passed her on a bicycle. Authorities transported the girl to hospital, where she was pronounced dead, and arrested a person of interest.
Three hours later, at 6 p.m., a 26-year-old man died of gunshot wounds to the arm and head in the 6500 block of S. Wolcott Street.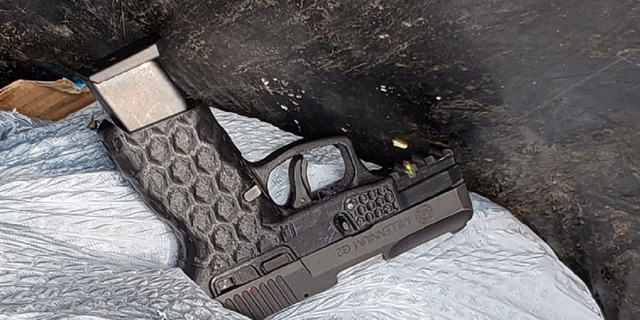 A second mass shooting took place around 9 p.m. in the 3800 block of West Monroe Street. Two female victims, 20 and 36, and two male victims, 25 and 41, suffered gunshot wounds. No one is in custody.
Nine more victims were shot between 3 a.m. and 10 p.m. Friday, bringing the total to at least 22, according to CPD Major Incident Notifications. The Chicago Sun-Times, however, reported 25 total victims shot on Friday.
5-month-old Chicago girl dies after being shot in the head
Lightfoot touted a "steady decrease" in shootings and murders in the Windy City during a Friday press conference. Murders are down 10% so far in 2022 from the same time last year, with 304 murders this year compared to 336 in 2020. Murders are also down 2% from 2020, but they are up 26% and 18% compared to 2019 and 2018, respectively.
In addition, shootings have decreased by 15% since the beginning of the year, according to the mayor.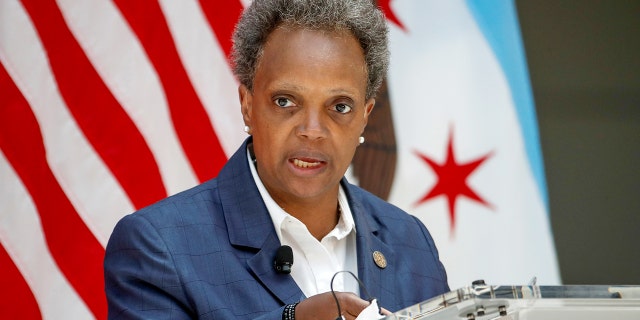 "It's a real, noticeable presence that I want people to know about," she said.
Chicago Office of Emergency Management (OEMC) Executive Director Rich Guidice said at the press conference that law enforcement is monitoring 240 miles from Chicago and the OEM receives about 20,000 daily phone calls to its 911 centers.
OEMC and CPD will monitor weekend events and demonstrations, as well as national events, with the aim of keeping the community safe, he added.
CLICK HERE TO GET THE FOX NEWS APP
Lightfoot said earlier in the press conference that she often hears from visitors "who have never visited the city of Chicago before or are returning after the pandemic" that "the city looks amazing."
"Nobody does summer and the 4th of July like the city of Chicago," she told reporters on Friday.
Fox Gt
Not all news on the site expresses the point of view of the site, but we transmit this news automatically and translate it through programmatic technology on the site and not from a human editor.