USA News
breaking news Dippin' Dots says focus is on injured employees after contract facility explosion | News
breaking news
PADUCAH — For the second time since 2019, an explosion rocked a Dippin' Dots facility in Paducah Wednesday afternoon. 
This time, the explosion wasn't at the plant itself, but at another building nearby also owned by the company used for production of an ingredient sold to a third party. 
MORE DETAILS: Ten injured in explosion at Dippin' Dots facility on Industrial Drive
"This is a terrible accident, which occurred at our contract manufacturing facility and did not involve our headquarters and ice cream production facility," the company explained in a statement released Wednesday evening.
Paducah police say the explosion happened when a truck was dropping off liquid nitrogen at the building. The Paducah Fire Department is investigating what caused the incident.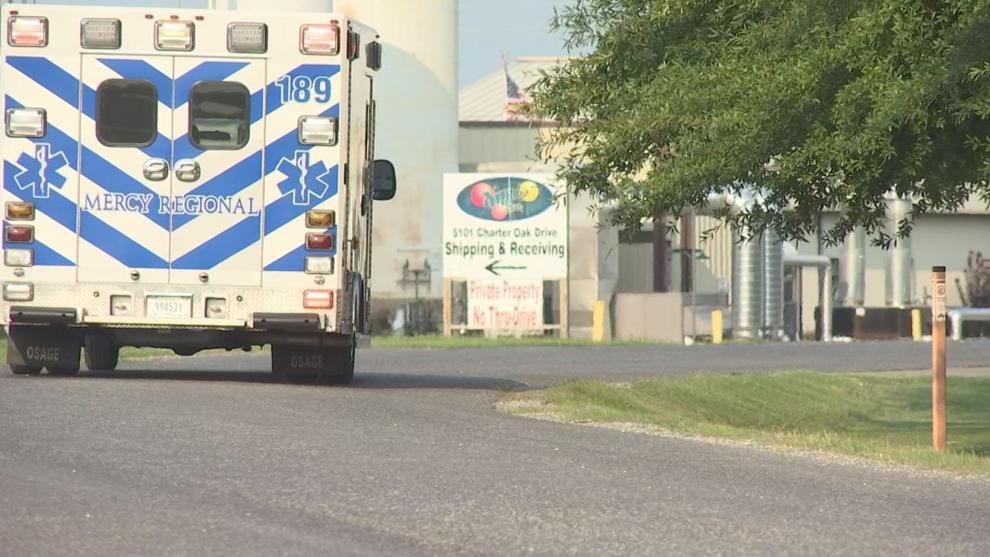 Emergency crews blocked off the road, and ambulances took five people to Mercy Health – Lourdes Hospital and five others to Baptist Health Paducah.
Sky 6 got a bird's eye view of the damage. As you can see, the entire back side of the building was torn apart.
The ice cream company dealt with another explosion in November 2019. Four people were injured in that incident. A nitrogen leak was found inside the building. The ATF said that incident was likely an industrial accident.
No deaths have been reported in connection to Wednesday's explosion. 
Dippin' Dots' statement continues: "At this moment, our focus is on the well-being of our fellow employees who were injured. They are foremost in our thoughts and prayers this evening. We are working with local officials and have contacted state and federal authorities in preparation for a complete investigation. We are grateful for the response of first responders who helped on many levels this afternoon."
In a separate statement, Dippin' Dots CEO Scott Fischer said: 
"My heart is with our employees, especially those injured in this afternoon's terrible incident. I care deeply for our employees – they are family to me. Please join me in praying for our employees Your support will be greatly appreciated by the Dippin' Dots extended family during this difficult moment."