France
breaking news Czech Republic surprises by eliminating the Netherlands and goes to the quarter-finals
breaking news
First thunderclap in this Euro! And he came from Budapest, where the Czech Republic eliminated the Netherlands, Sunday, June 27, in the round of 16 (2-0). Reduced to ten after the expulsion of defender Matthijs de Ligt, the Dutch sank completely in the second half.
Relive the match:
the Netherlands eliminated by the Czech Republic in the round of 16
All the lights were green, however, for the players of Frank de Boer at the time of starting this round of 16: three wins in three group matches, an effective attack, executives in form, like Wijnaldum or Depay… Opposite, the Czech Republic had not particularly shone except through a spectacular Patrik Schick and only one victory obtained in group D, against Scotland (2-0).
A muzzled attack
But from the start of the match, the Dutch attack led by Memphis Depay was well muzzled by the defense set up by coach Jaroslav Silhavy. Even the Czechs got the best chances in the first forty-five minutes, but neither Soucek's header (20e), nor the strike of Barak's right (38e) only grabbed the frame. With 54% possession of the ball, the Oranje hold the ball, but without doing much, except on a few offensives from Dumfries, omnipresent in this match – as since the start of the Euro.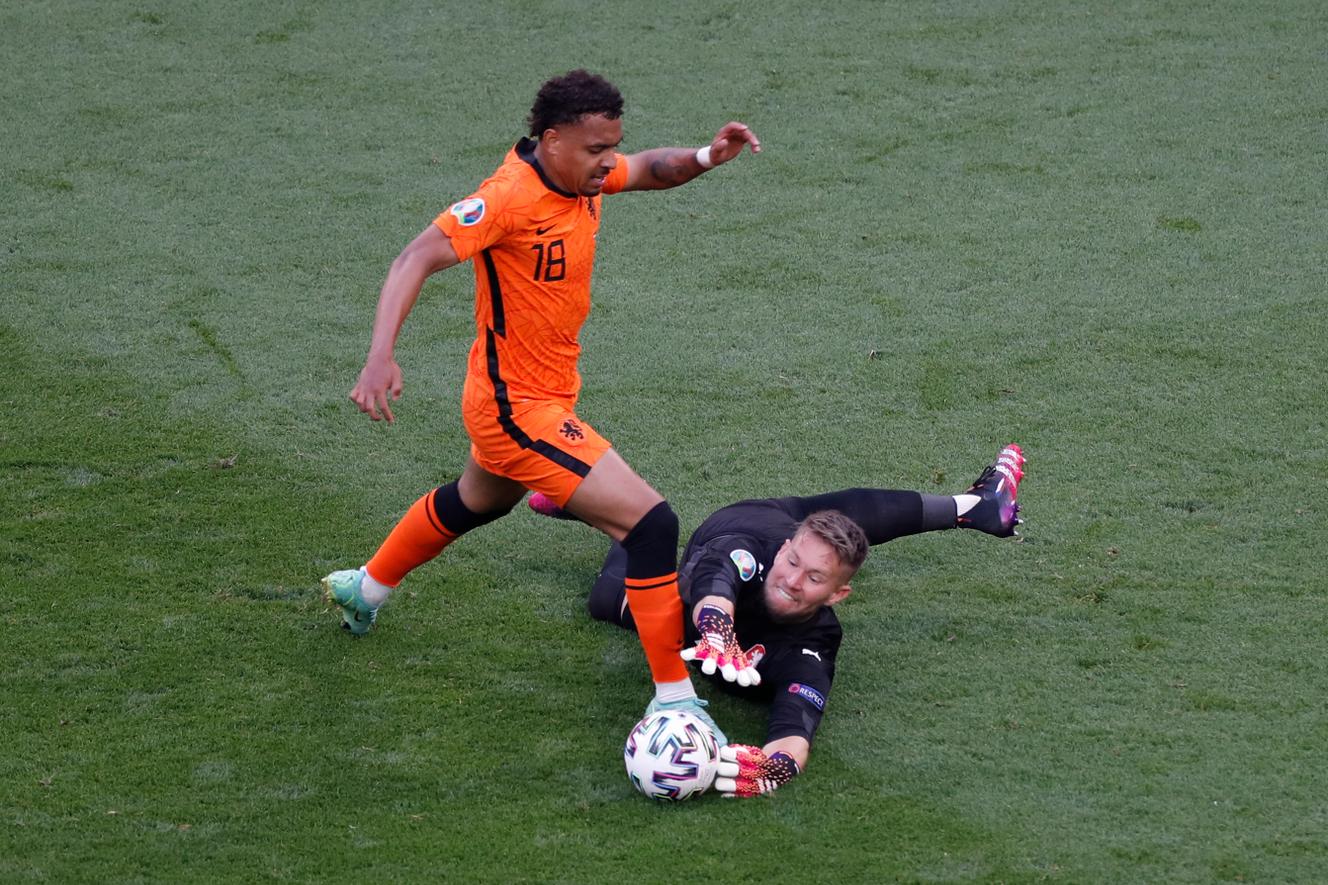 Coming back from the locker room, the Netherlands seem more enterprising and could have scored if Malen, who appeared alone against the goalkeeper, had tried to shoot rather than make a hook (51e). An opportunity that the striker will regret for a long time, since Matthijs de Ligt is excluded five minutes later. In the position of last defender and pressed by a Czech, the Juventus player from Turin ostensibly touches the ball with his hand. After video intervention, the referee turns his yellow card into red and de Ligt leaves his team in a delicate position. The Czech waves then became incessant on Stekelenburg's cage, until the victorious header of Holes from a corner (68e).
Frank de Boer towards the exit?
Unable to react and multiplying the long balls rather than the constructions on the ground, the Dutch finally lost all hope on the second goal of the Czechs, work of the inevitable Patrik Schick (80e). The striker takes a great ball from Holes to score his fourth goal in as many games in this Euro, and definitively qualify his team for the quarter-finals. The Czech Republic will meet Denmark there on Saturday July 3 in a meeting that promises to be very open.
For the Netherlands, the first "big" team eliminated from the competition, this defeat sounds like a real disillusionment for coach Franck de Boer. Very criticized for his choice to play in 3-5-2 rather than in the traditional Dutch pattern of 4-3-3, the coach is likely to be very weakened in the coming days.