Border Patrol agents get into heated exchange with leaders during Mayorkas visit, leaked video shows
| Breaking News Updates | News Today
NEWYou can now listen to Fox News articles!
U.S. Border Patrol Chief Raul Ortiz got into a tense exchange with officers in Laredo, Texas on Friday during a visit from Homeland Security Secretary Alejandro Mayorkas.
In a video shared with Fox News by a Border Patrol source, Ortiz confirmed that "morale is at rock bottom."
"I think we're losing too many agents," Ortiz said. "As an organization, we have to start taking care of each other."
Ortiz acknowledged the agents' frustration, with Mayorkas in the room.
ICE OFFICERS FORCED TO COORDINATE TRAVEL FOR ILLEGAL IMMIGRANTS, SOME WITH CRIMINAL RECORDS: SOURCE
"I understand," Ortiz said. "You come to work frustrated. You're upset because you didn't get the result you wanted. That doesn't mean you're giving up."
"We are not," replied an agent.
"I know you're not," Ortiz replied. "That's why I say, we're not giving up. We're staying focused, we're continuing to do the work and the mission that we signed up for. We all signed up, we all raised our hands."
That's when things got heated.
"It's a little hard to tell when…" an agent began to say.
FOX NEWS FOOTAGE SHOWS MASS RELEASE OF SINGLE ADULT MIGRANTS IN US
"It's not hard to say," Ortiz replied. "It might be hard for you to say, I've been doing this for 31 years. It's not hard for me to say."
Other officers added that "you continue to release criminal foreigners into the country."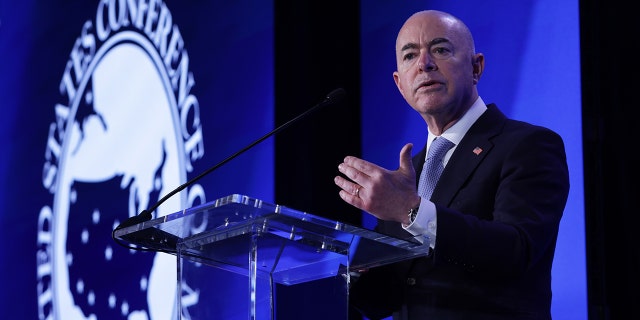 "You get bogged down in politics and politics," Ortiz pointed out.
Several agents then said that officers could not use the term "illegal aliens".
"You just said it," Ortiz replied. "Nothing will happen to you."
While the agents still seemed dissatisfied with the answers they were getting, Ortiz asked them, "Why are you caught up in semantics? … I've been doing this job as long as you have."
ONLY 59% OF ALONE ADULTS ENCOUNTERED BY BORDER PATROL DEPORTED VIA TITLE 42 IN DECEMBER
"That's the problem, boss," said an agent. "For evil to triumph, good men must do nothing. That's exactly what's happening here. Good men do nothing. You allow illegal aliens to be deposited in communities."
Ortiz insisted officers were doing a good job saving people and getting fentanyl and methamphetamine off the streets.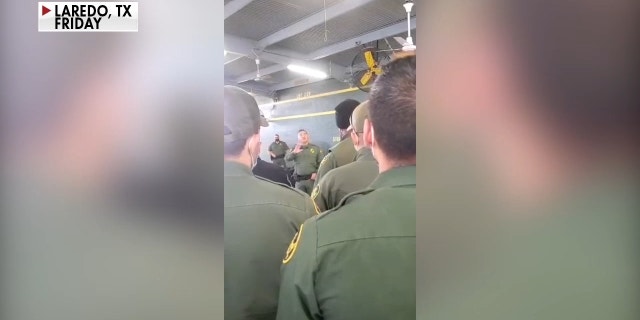 "And under this administration, last year we had the highest number of fentanyl-related deaths in the history of our country," one person in the room shot back.
Ortiz said the United States captured more fentanyl crossing the border this year than last, but an officer wondered how much was not being captured.
CLICK HERE TO GET THE FOX NEWS APP
"I don't know," Ortiz said. "We are working on it."
"And that's the problem," the agent said.
Someone in the room then made a joke, defusing the tension.
Border Patrol agents get into heated exchange with leaders during Mayorkas visit, leaked video shows
| Breaking News Updates abc News
Fox Gt
Not all news on the site expresses the point of view of the site, but we transmit this news automatically and translate it through programmatic technology on the site and not from a human editor.