A former Philadelphia police officer out on bond after being accused of shooting and killing a 27-year-old man sitting in his car in August had his bond revoked by a judge Tuesday.
Mark Dial, a five-year veteran of the Philadelphia Police Department, faces charges of murder, manslaughter, aggravated assault and other offenses after shooting and killing Eddie Irizarry on August 14.
Dial turned himself in on a criminal warrant and turned himself in to law enforcement earlier this month, before being released on $500,000 bail.
EDDIE IRIZARRY SHOOTING: FORMER PHILADELPHIA POLICE OFFICER CHARGED WITH MURDER CHARGE; BODYCAM VIDEO RELEASE
FOX 29 Philadelphia reported that during Tuesday's hearing, the Philadelphia District Attorney's Office asked a judge to revoke Dial's bond.
Earlier this month, District Attorney Larry Krasner released body camera video of the shooting to the public.
Part of the video shows Dial approaching a stopped vehicle before getting out. A voice is then heard telling the driver: "I'm going to shoot you." »
PHILADELPHIA POLICE COMMISSIONER Resigns Amid Crime Wave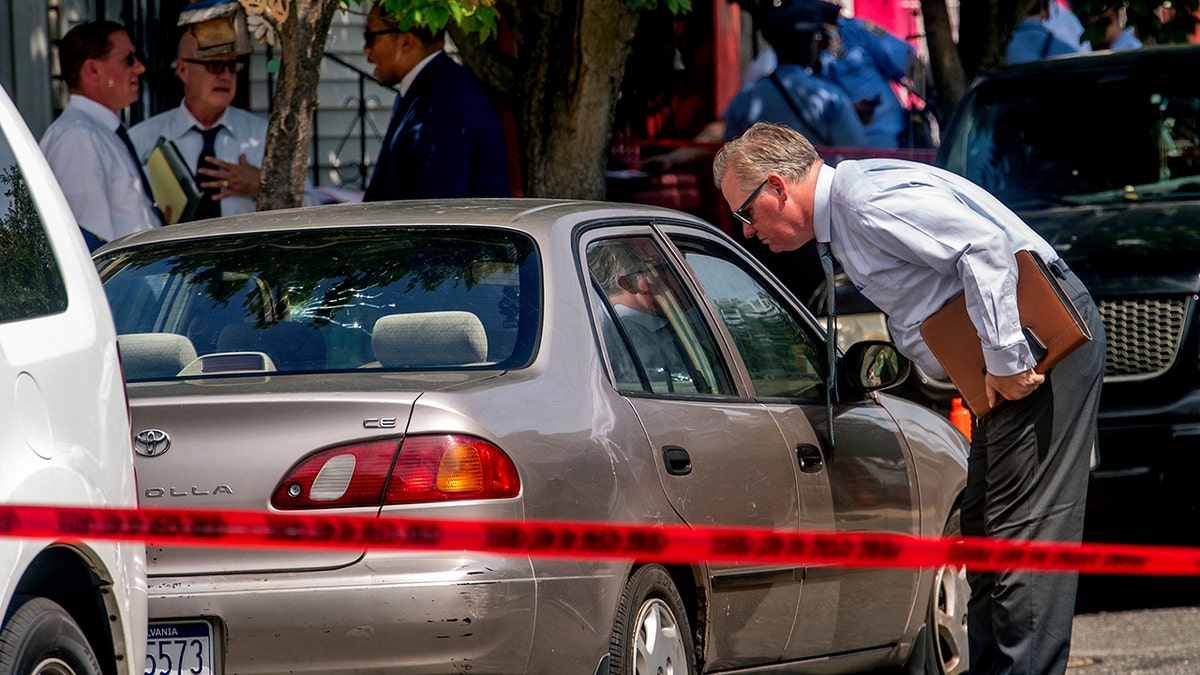 At least six shots were fired before Dial opened the broken driver's side front door and dragged a bloodied Irizarry down the street and into a police cruiser before rushing to a hospital.
Authorities said Dial shot Irizarry as he sat in his car after officers spotted the car driving erratically around noon on Aug. 14 and followed it for several blocks. Officers then approached as the driver was turning the wrong way onto a one-way street and stopped.
Initial claims that officers conducted a traffic stop and shot a person outside the vehicle after they "lunged" at police with a knife have since been overturned by the department.
PHILADELPHIA SUSPECT ARRESTED FOR SHOOTING 80-YEAR-OLD MAN IN HEAD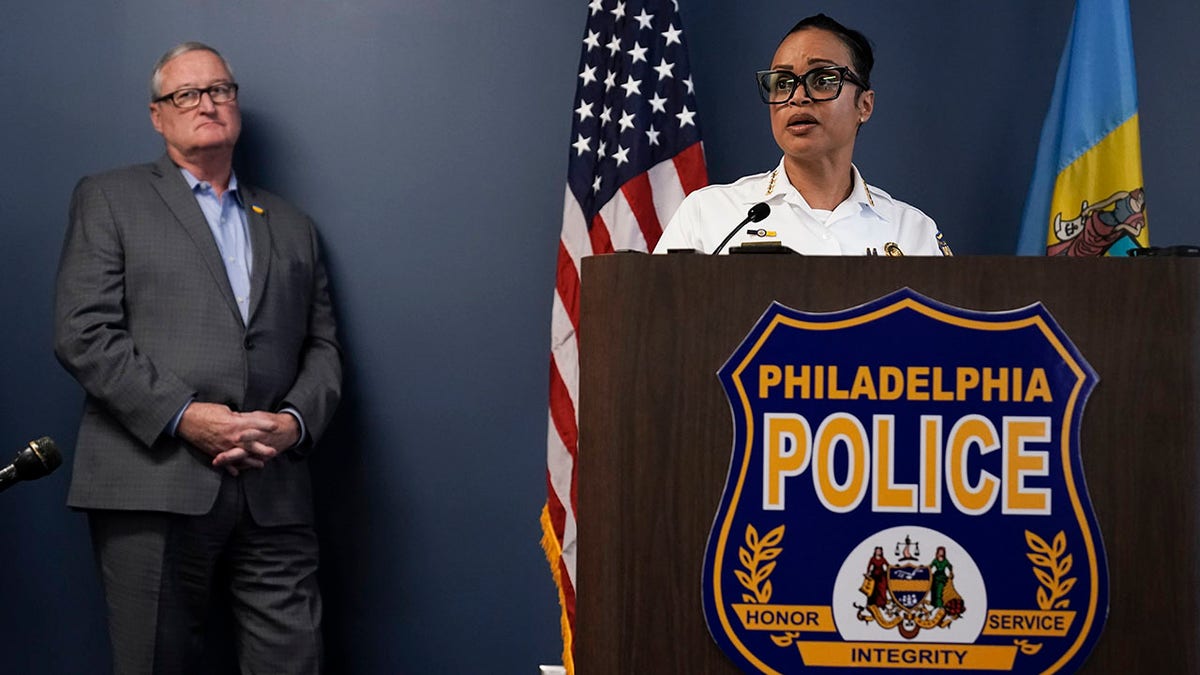 Outgoing Police Commissioner Danielle Outlaw said a review of officers' body-worn cameras "showed very clearly that what we initially reported was not actually what happened."
Dial was suspended with plans to be fired after authorities said he refused to cooperate with the investigation into the shooting.
The station reported that the former police officer's defense team claimed the footage proved their client heard the word "gun" before opening fire, calling the murder charge "appalling."
CLICK HERE TO GET THE FOX NEWS APP
"We came across a video and as we said, and as we have always maintained, when they got out of their car and they told him to show his hands, as Mark walked past the car and ordering him to show his hands, he started to reach for him, he started to get up with something in his hands and Mark hears: 'Gun!'" explained defense attorney Brian McMonagle.
Greg Norman of Fox News Digital contributed to this report.
Fox