Joe Biden hailed the "extraordinary success" of the US evacuation in Afghanistan, saying he "was not going to prolong this war forever."
The US president has been heavily criticized for his handling of the Kabul evacuation, which saw more than 120,000 people successfully evacuate Kabul airport, but which left between 100 and 200 Americans behind.
Questions have been raised as to why the president did not allow another day of airlifts after the last air force plane left Kabul on Monday a minute before midnight.
President Biden had set the deadline on Tuesday to end the evacuation and get the remaining US troops out of the country.
Speaking at a White House press conference this evening, Mr Biden said his August 31 deadline was not "arbitrary" and was "designed to save lives."
He added that for Americans left behind "there is no deadline" and that he "remains determined to get them out if they want to get out."
"In the end, 90% of those who wanted to leave were able to leave," he said.
Speaking to ISIS-K (Islamic State Khorasan), the terrorist group that carried out a devastating suicide bombing at Kabul airport that killed up to 169 Afghans, 13 US servicemen and two Britons, Mr Biden said said, "We're not done with you yet. . "
President Biden also asserted that the United States has "leverage" to ensure that the Taliban's commitment to safe passage for Americans is upheld.
In a written statement on Monday, Biden said military commanders were unanimously in favor of ending the airlift instead of extending it.
He said he had asked his secretary of state, Antony Blinken, to coordinate with international partners to force the Taliban to honor their promise of safe passage for Americans and others wishing to leave the country in the next few months. days.
The Taliban's mock funeral for Western countries

The Taliban celebrated their victory over US and NATO troops on Tuesday by firing in the air and applying their Islamist regime.
Images have emerged of a mock burial the Taliban staged for US and NATO forces in Khost, following the US withdrawal from Kabul.
Images show hundreds of people gathered around coffins draped in British and American flags, with the Taliban banner hanging from a nearby building.
Although information about the rally is scarce, it appears to mock the departure of Western forces.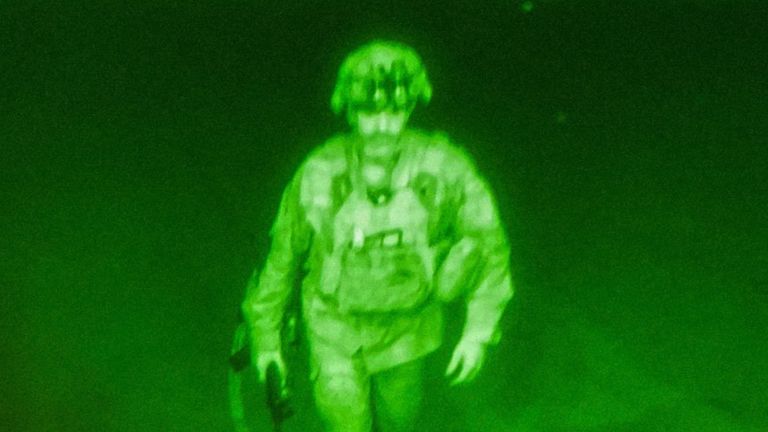 It comes as details have emerged about the latest call between President Biden and his Afghan counterpart, Ashraf Ghani.
In the July 23 appeal, none of the leaders appeared to be prepared for the rise of the Taliban in Afghanistan and the fall of their government 23 days later.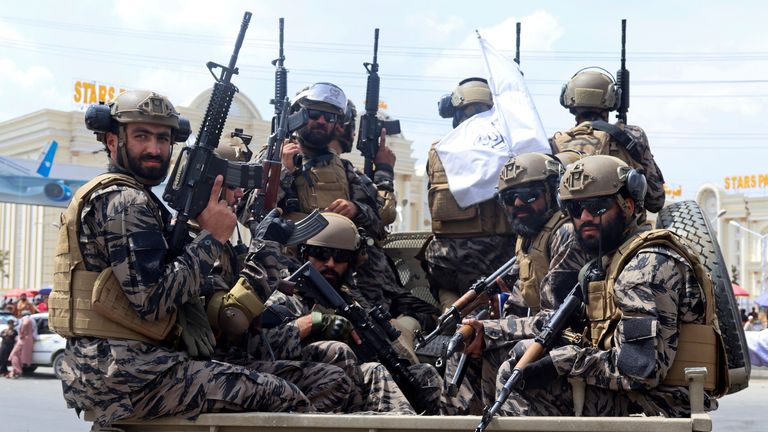 "We will continue to fight fiercely, diplomatically, politically, economically, to ensure that your government not only survives, but is supported and grown," Biden said.
President Biden also praised the Afghan armed forces, which collapsed under pressure from the Taliban despite being trained and funded by the United States.
"You clearly have the best military," he told Mr. Ghani. "You have 300,000 well armed forces against 70 to 80,000 and they are clearly capable of fighting well."

yahoo-skynews Gt
Not all news on the site expresses the point of view of the site, but we transmit this news automatically and translate it through programmatic technology on the site and not from a human editor.