France
£500m funding to help hospitals discharge patients
£500m funding to help hospitals discharge patients
By Nick Triggle
Health correspondent
A £500million fund to help get patients out of hospital is to be set up to help the NHS in England through the winter.
Most patients ready to leave hospital cannot be discharged immediately, often due to a lack of community support.
Health Secretary Therese Coffey says the pot can be used to pay for extra help for patients who need it.
It's part of a package of measures announced by Ms Coffey, but experts said they amounted to little more than "tinkering around the edges".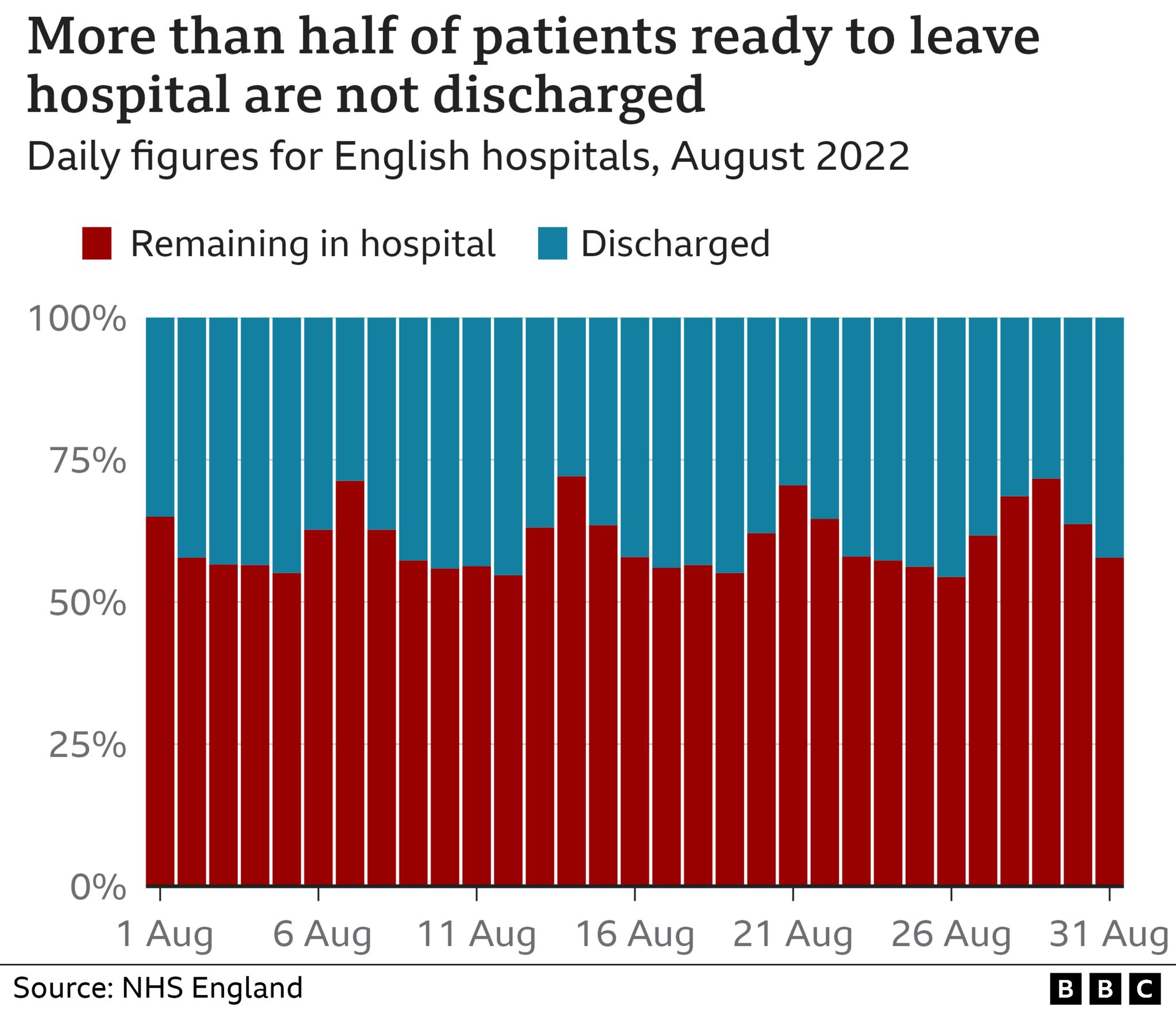 Ms Coffey also promised to improve access to GPs by allowing them to hire more experienced nurses while giving pharmacists additional responsibilities.
That would free up three million appointments a year, or about 1% of the total, she said.
Same-day appointments would be available for patients who needed them, while those who wanted a routine appointment would have to wait no longer than two weeks.
The hospital support measures also include a promise to create more flexible retirement rules.
Currently, senior doctors working extra shifts can face high tax bills if their earnings exceed the pension cap.
Ms Coffey also reiterated previous commitments to support 999 additional call handlers and free up hospital beds by providing more support for patients at home.
During the pandemic, patients in need received four weeks of support upon discharge from hospital.
This program has reduced delays but was abandoned earlier this year despite warnings from hospital bosses.


Many in the care sector will regard the £500million as little more than a sticky band-aid.
The cash helps, but the absence of the plan is the kind of cash injection needed to tackle deep-rooted staffing shortages.
There are currently around 165,000 vacancies in the care sector in England.
Charities, care providers and councils have all called for enough funding to dramatically increase carers' salaries.
The increase in the cost of living has made it even more difficult to recruit staff, who can often earn more by working at the checkout of a supermarket.
In recent weeks social workers have told the BBC that rising prices have meant they are sometimes hungry, despite working long hours for vital, skilled work.
If the pandemic has taught us anything, it's how intertwined health and care systems are.
It is argued that for the NHS to be successful in solving backlogs and reducing ambulance delays, much more will need to be done to strengthen the care sector now – not just in the future.

Ms Coffey said the measures in our plan for patients will support the NHS through this winter.
"Patients and those seeking care and support are my top priority and we will help them receive care as quickly and easily as possible," she added.
But the plans have been criticized by doctors' leaders and health experts.
Professor Martin Marshall, of the Royal College of GPs, said the GP announcement was not a proper plan and would have 'minimal impact', accusing ministers of 'weighing a struggling service with higher expectations without the means to reach them. .
"GPs share the frustrations of patients when we cannot provide the care we want to provide in a timely manner," he said.
"But we are caring for a growing number of patients, with increasingly complex health needs and carrying out more consultations with fewer qualified full-time general practitioners. »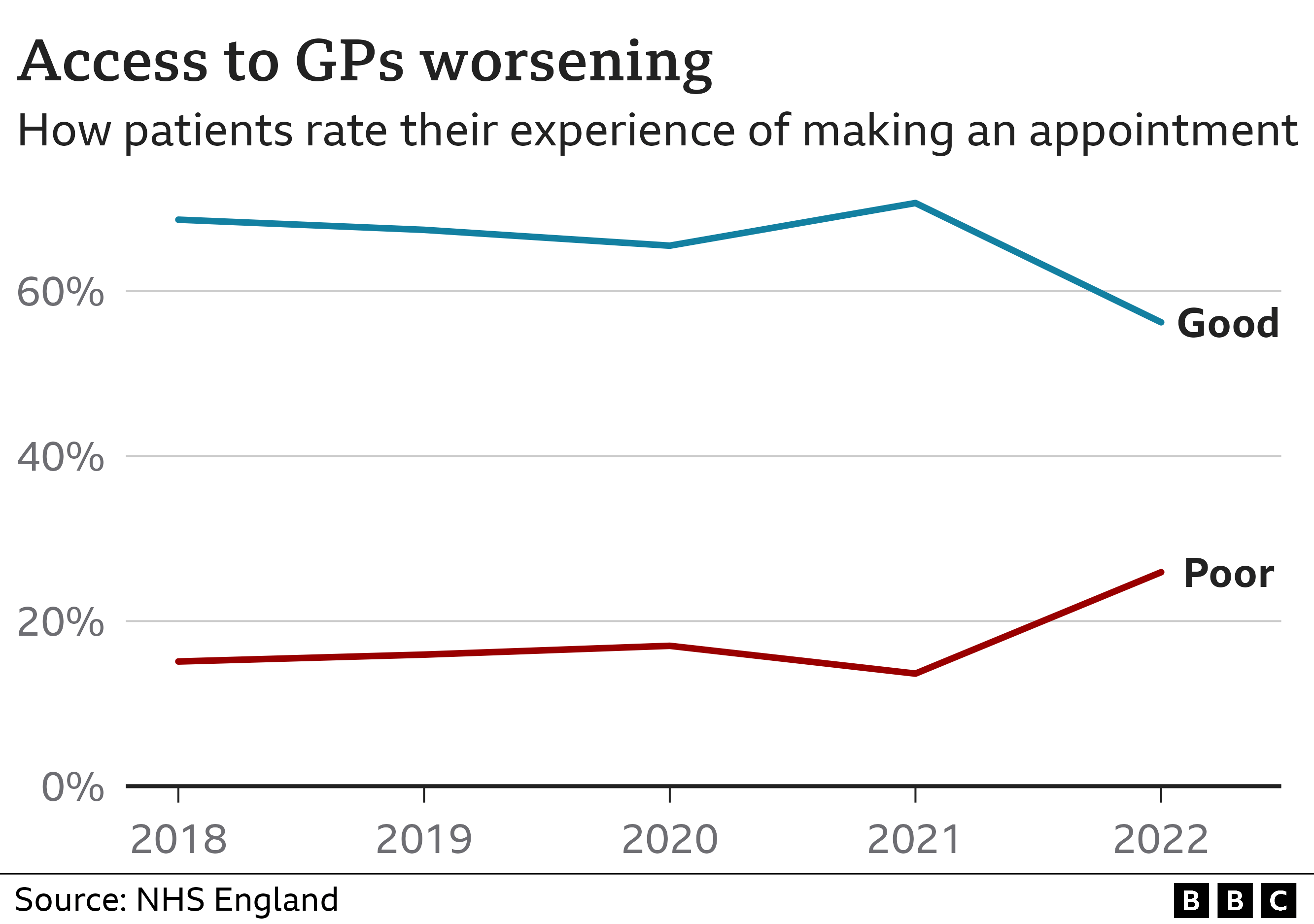 Dr Jennifer Dixon, chief executive of the Health Foundation, said the measures amounted to a series of "short-term fixes" that were tiny compared to the scale of the challenges.
While the King's Fund said it was little more than "tinkering around the edges".
Wes Streeting, Labor Health Secretary, said: "The Tories have failed to deliver the doctors and nurses needed to treat patients on time – and patients are paying the price in record wait times.
"Unless the government presents a plan for the NHS staff crisis, they have no plan for the NHS. »
More on this story
Ambulance calls for serious illness at record high

Pressure from NHS emergency services worsens in England
www.bbc.co.uk
The article £500m funding to help hospitals discharge patients appeared first on zimo news.
zimonewszimonews Trans
Not all news on the site expresses the point of view of the site, but we transmit this news automatically and translate it through programmatic technology on the site and not from a human editor.